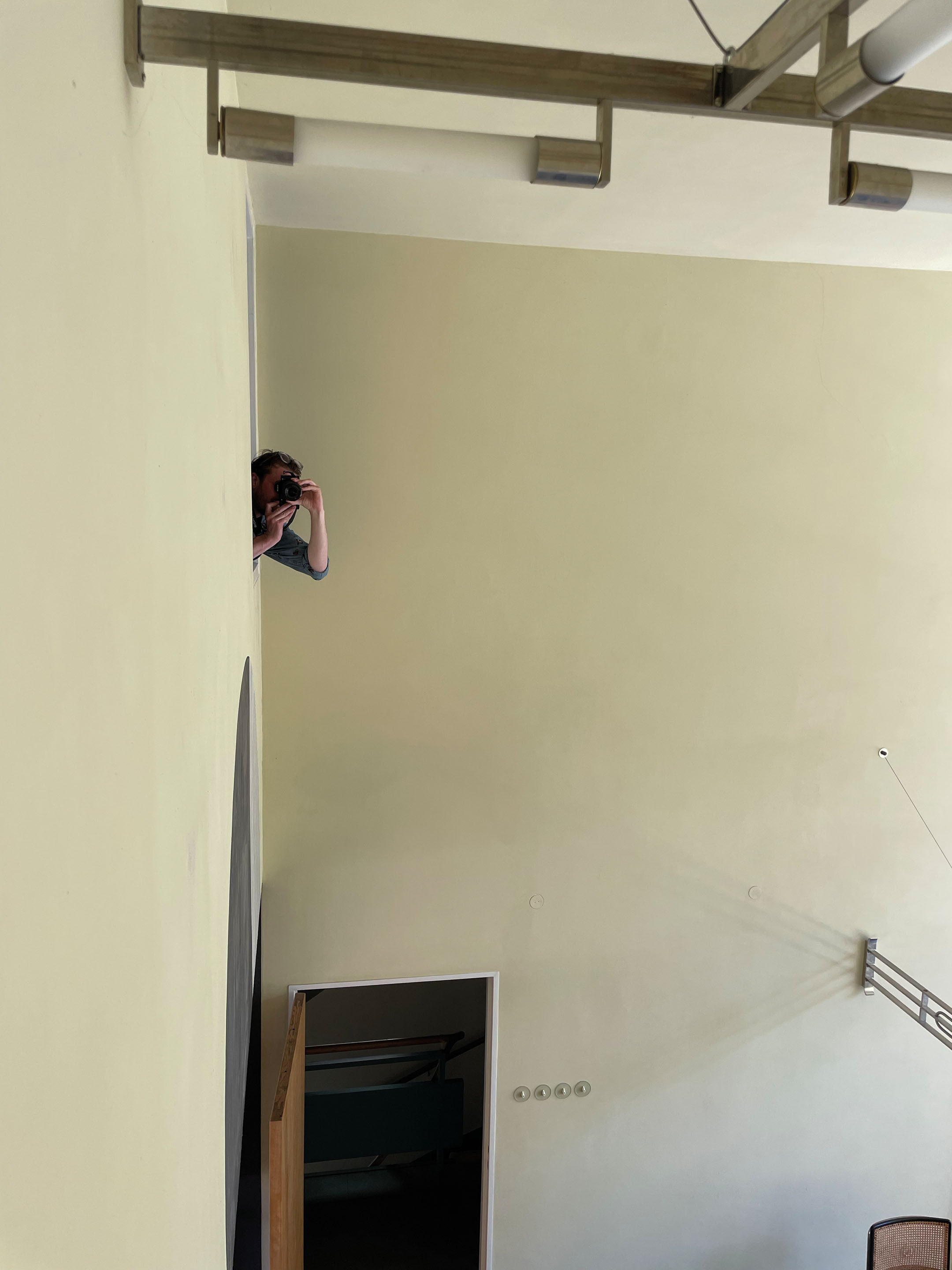 Adam Štěch spent a remarkable 16 years working on a project that he finally published two years ago as a book unpretentiously titled Modern Architecture and Interiors. As a writer, an editor and a curator, he was doing plenty of other things at the same time. He had started a magazine called Okolo in Prague with two Czech graphic designers. He was working on an editorial project with Camper in Majorca. He exhibited a photographic collection titled 'Objects of Refinement' at the London Design Festival. At the same time, he managed to visit 29 countries and photograph 900 works of architecture for the book. Its sheer scale is maybe what made one reviewer describe it as "the definitive guide to modern architecture." In fact, what makes it interesting is that it is anything but that. It is far from a definitive account. It is above all a highly personal, not to say idiosyncratic point of view. It's not quite Tom Stoppard's famous take on Shakespeare and Hamlet as seen through the eyes of Rosencrantz and Guildenstern, two of the minor characters. But it's certainly more about mavericks, such as the homespun American Bruce Goff, and the assorted Belgians and Latin Americans that Štěch gets excited about, rather than a conventional measured account of the 20th-century and a familiar path from Otto Wagner to Frank Gehry by way of the Bauhaus and Le Corbusier. Of course, it's also the take of a critic born in the 1980s, and so the product of a generation not prepared to take received opinions about the relative importance of architectural reputations on trust.
The thrill of the chase is something Štěch enjoys. The 900 entries in his book are his personal trophies. He cherishes the sense of triumph that comes when he gets access to yet another interior that nobody has photographed for 50 years. He compares it to an earlier interest that he had in BMX racing and other extreme sports. He has used every tactic, from personal contacts to letter writing campaigns to beg for permission, and on occasion, simply knocking on doors. His Czech roots give him a head start in central Europe's slightly melancholy, homespun modernism, but the book is none the worse for it.
Valentine Schlegel is certainly somebody who does not fit conventional stories about 20th-century architecture. She was not an architect, even if she made what could be described as architectural interventions, shelves and mantlepieces and panelling that she and her assistants and collaborators applied to the walls of existing buildings, disrupting their spatial qualities. She did however believe in the usefulness of objects, and so can be described as a designer. She was essentially an artist born in the little Languedoc port of Sète in southwestern France. Schlegel grew up on the beach, in a family with a tradition of craftsmanship and a passion for making, against the background of casually built white-walled seafront cafes and self-built homes that seem to have influenced some of her work.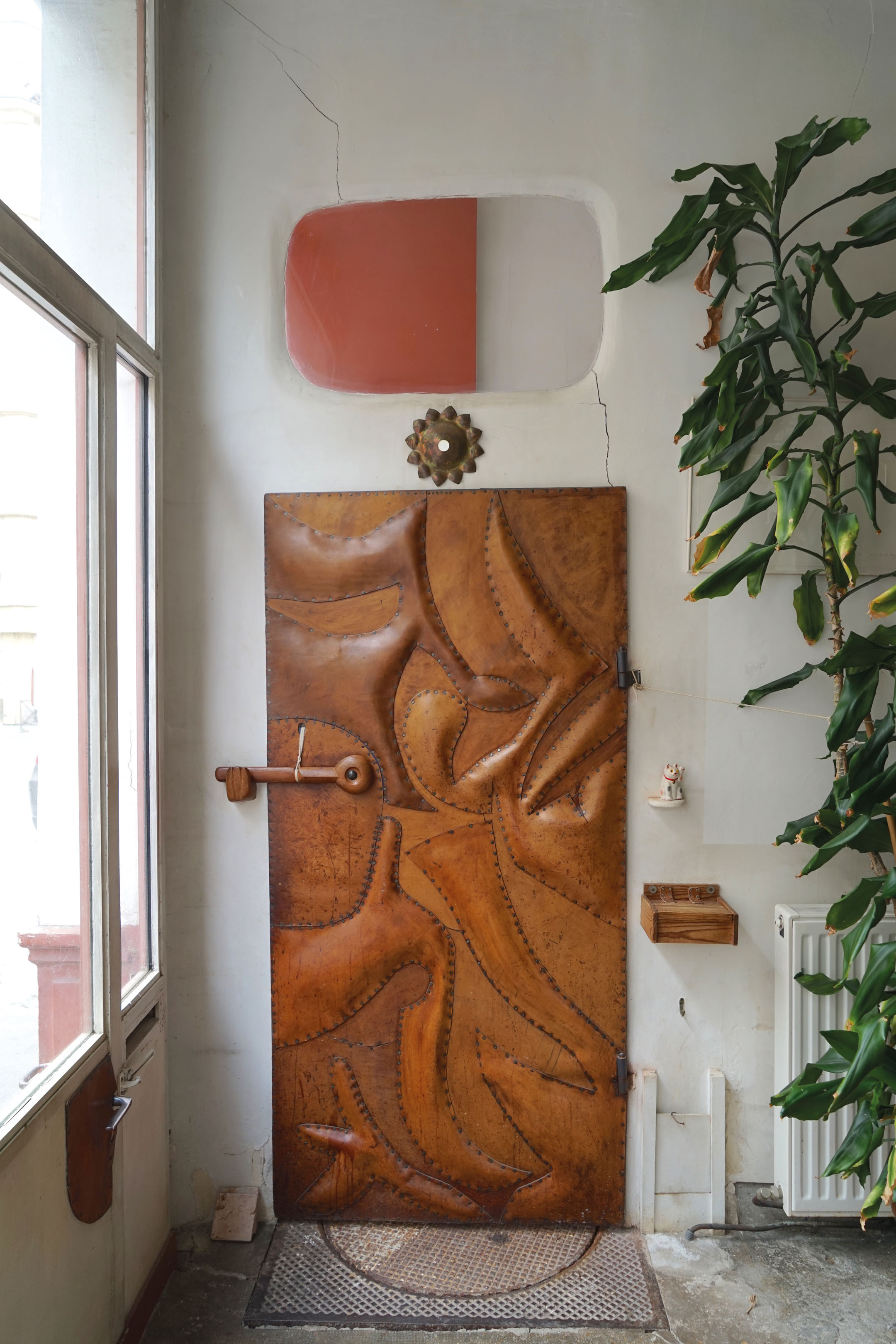 Štěch doesn't claim to have discovered Schlegel. Even though she spent much of her life between Sète and Paris, Schlegel was close enough to the centre of gravity of post-war French culture not to be neglected on the basis of her gender, her provincial roots, or of her preference for the plastic decorative arts. She met Agnès Varda – the pioneer of French New Wave cinema – in Sète when they were still teenagers and they remained close friends. In 1954, Varda asked Schlegel to work on her first film, La Pointe Courte, shot in a fishing village close to their childhood homes. No less an influencer than the film star Jeanne Moreau was a client — she commissioned a distinctive interior that is one of the most recognisable works from her career as a ceramicist and sculptor. Before her death, her work was the subject of two exhibitions organised by Hélène Bertin, an artist and a curator.
A student of drawing, for many years Schlegel relied on teaching to support herself and her stream of creative production. She used her craft skills to hand-carve utensils and bowls from mahogany, and make leather bags and sandals.
Schlegel, who contemporary photos suggest dressed in the epitome of Latin Quarter chic in striped jerseys and sailor's trousers, lived with Yvonne Brunhammer, who worked as a curator at the Musée des Arts Décoratifs in Paris and subs quently was its director until 1991. The museum in the wing of the Louvre on the rue de Rivoli is an institution that supported Schlegel through much of her career. The impact of Brunhammer's own work as a curator on her partner would make a useful study. Brunhammer put on exhibitions on a series of architects who included van de Velde, Gaudi, Guimard and Horta, all of them interested in a subversion of surface and form that could be seen as offering precedents for Schlegel's spatial dynamics. Intriguingly, in one of Štěch's photographs of Brunhammer and Schlegel's home a Shiro Kuramata table designed for the first Memphis collection is visible. 
Štěch managed to photograph the home in Paris that Schlegel had shared with Brunhammer since 1976 before its contents were sold in an auction of their effects after their deaths within months of each other. A pair of cast fire irons reached more than €80,000.
Thanks to Charlotte Gourçon