Paolo Roversi often talks about the impact of his childhood growing up in Ravenna in the 1960s on his work as a photographer. He was fascinated by the city's remarkable Byzantine heritage, and especially the shimmering gold of the ethereal mosaics that line the walls and domes of its sixth-century basilicas. He suggests that it was the beginning of his exploration of light, which as in those mosaics has the ambiguity to reveal surface, but also the deeper qualities beneath it. For one series of his images he even applied gold leaf to their surface and laminated them.
He has put his perception of the quality of light to work in exploring the world of fashion. He uses and manipulates it to convey both form and what gives form its inner meaning. He is sometimes described as painting with light; he could also be said to be sculpting with light, adding and subtracting lamps to merge with available natural light. He has an ability to create images that reveal what he sometimes calls the soul of an object. It is an ability that he shares with the Italian artist Giorgio Morandi, whose luminous portrayal of still life Roversi much admires.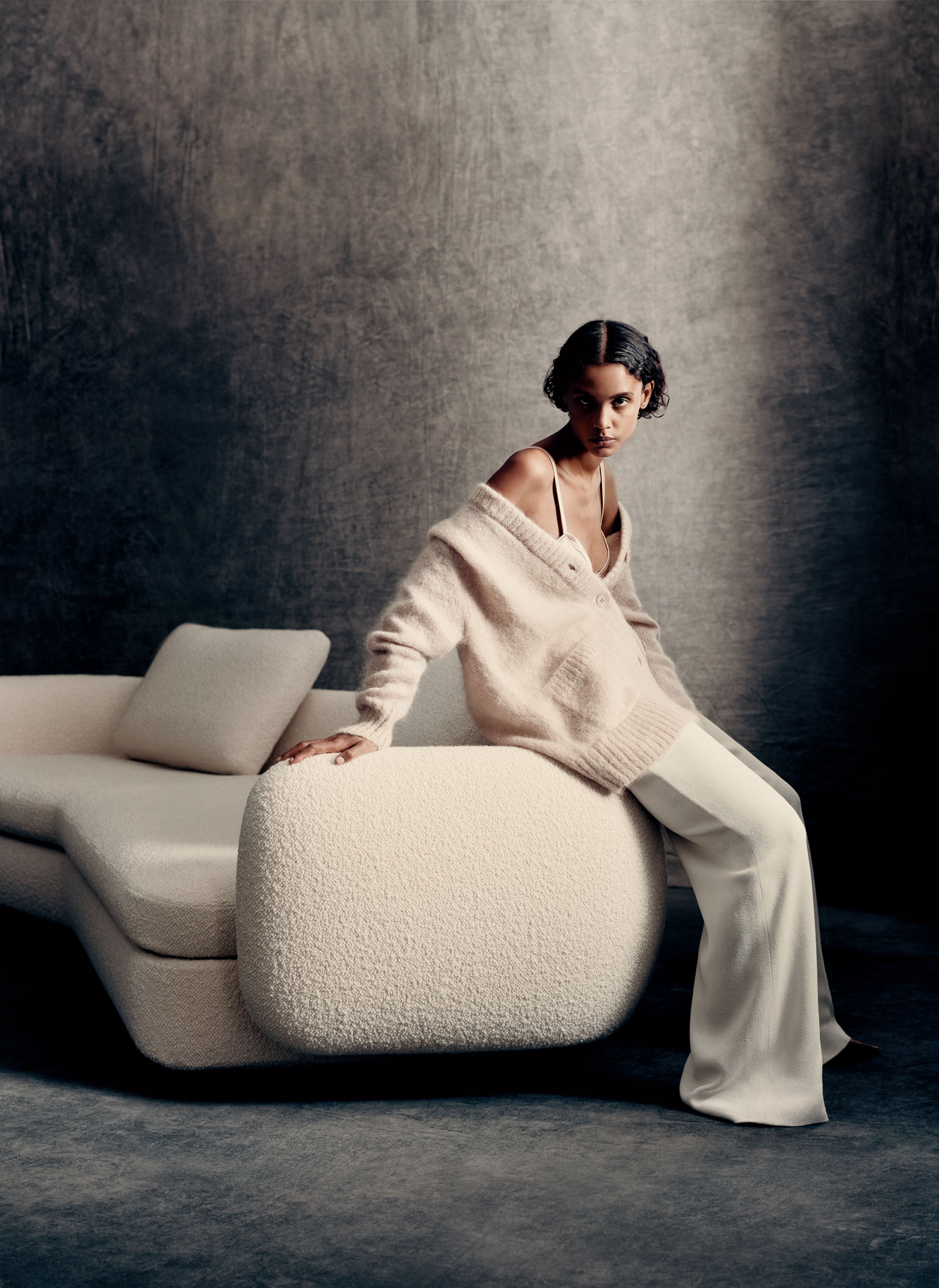 Most of Roversi's long career has been spent working with the most exacting image makers, gifted fashion designers and sophisticated fashion magazines. He worked with Vogue in Paris, and for individual designers ranging from Romeo Gigli to Rei Kawakubo of Comme des Garcons and the Dior house.
He discovered large format Polaroid film many years ago and used it in an artisanal way to create his unique colour palette. He still prefers the analogue to the digital. He has used it to explore the fleeting quality of beauty with his portraits both of professional models including Naomi Campbell and Kate Moss, and performers such as Rhianna.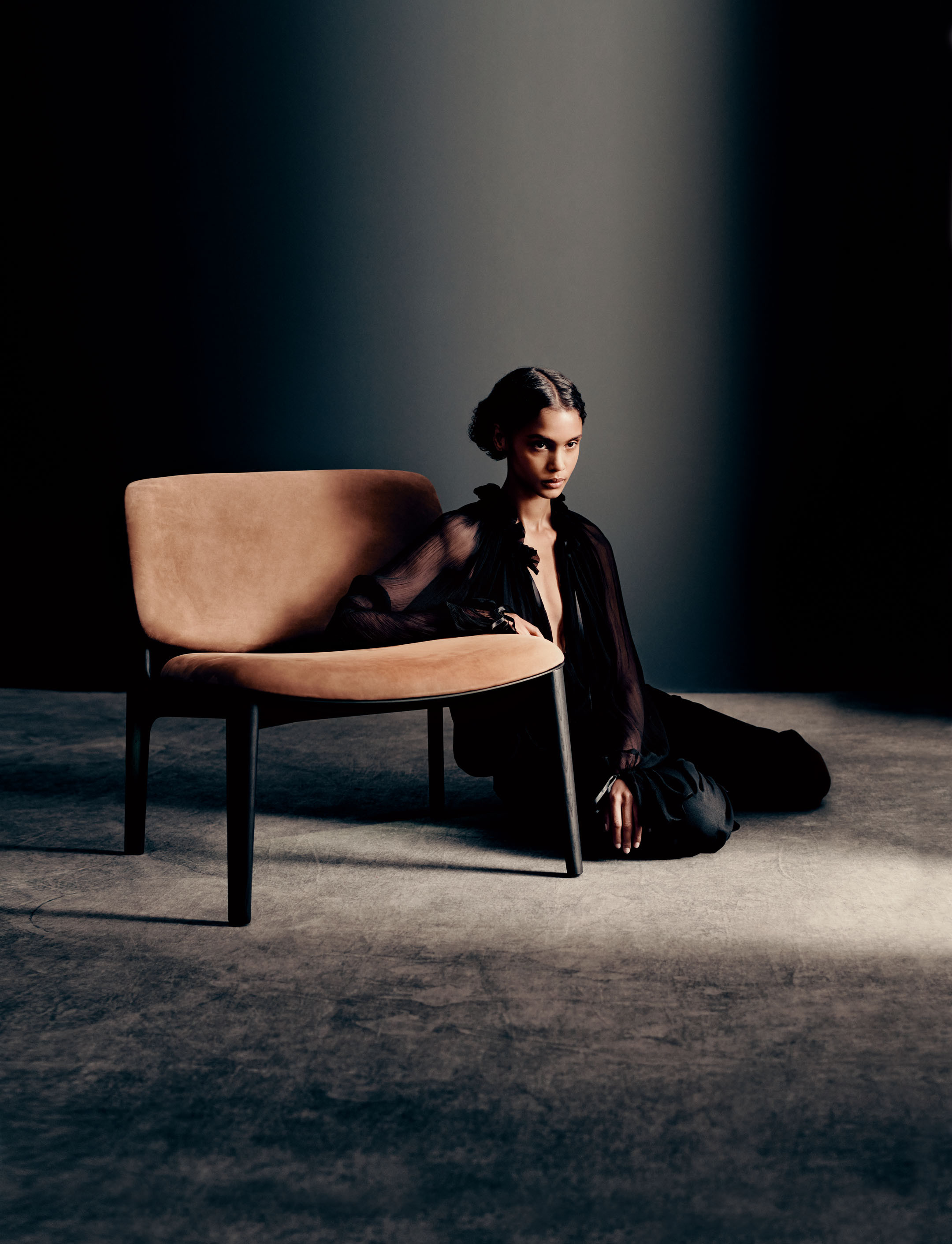 Roversi has had a long relationship with Poliform, most recently in a commission that the furniture company gave him to begin its Incontri series of cultural explorations. He has created a series of images that are double portraits, models from the world of fashion are shown with pieces from the Poliform range of sofas and armchairs. Four of them – Le Club, Saint-Germain, Brera and Mondrian – are designed by the French architect Jean-Marie Massaud and two – Jane and Curve – by Poliform's art director Emmanuel Gallina. Roversi's technique renders them as ambiguous and imprecise, with blurred edges and shadows that paradoxically are far more revealing of their tactile and formal qualities than a more pedantically descriptive approach could achieve.
"It might sound a bit pretentious, but portraying the subject's soul is exactly what I try to do with my pictures," says Roversi. He is not interested in being literal. "It's not only some sort of ID card or atlas or map of the face, the exterior features, but a search for something deeper. I tried to do the same thing with the objects, with the furniture. In the book Time, Light, Space [published by Rizzoli New York in 2020, ed.] I had already tried to shoot the idea of a furniture item, of an object, rather than the item itself with its details. I tried to make a photo of the dream of that piece, of the idea and the mood behind it. I believe objects too have a soul. That's why they make us feel things, and why we form sentimental relationships with objects."
Roversi's studio is in Paris where he has lived and worked since the 1970s, but he sees himself as essentially Italian, just like Poliform – though its two designers whose work is shown in Roversi's images, Massaud and Gallina, were both born in France.
"When speaking of Poliform, and of myself, the Italian spirit emerges naturally, there's no need to look for it. In Poliform, it's the taste of the furniture designers, the items themselves, their elegance. I would say it's something innate, you cannot invent it, you cannot buy it, you cannot study it. It comes from centuries of Italianness that are inside us and come out naturally."