For more than a century Meda, the little city 20 km from the centre of Milan in which Antonio Citterio was born, has been dominated by the furniture industry. The farmers and weavers of the Brianza district that stretches 100 km between Como and Milan had turned to carpentry as a more profitable alternative to agriculture. At first they made ornate, decorative pieces in traditional styles for the Paris market when this part of Italy was still a French province. Aside from its reputation as a centre for skilled carvers and gilders who could make ornate chairs, Meda was also the birthplace of Giuseppe Terragni, Italy's most distinguished rationalist architect whose poetic restraint appealed to Citterio much more than the idea of copying baroque precedents. Years later Terragni's work would be an inspiration on the deceptive simplicity of the ABC armchair, two well-proportioned cubes, connected by a refined bent metal arm.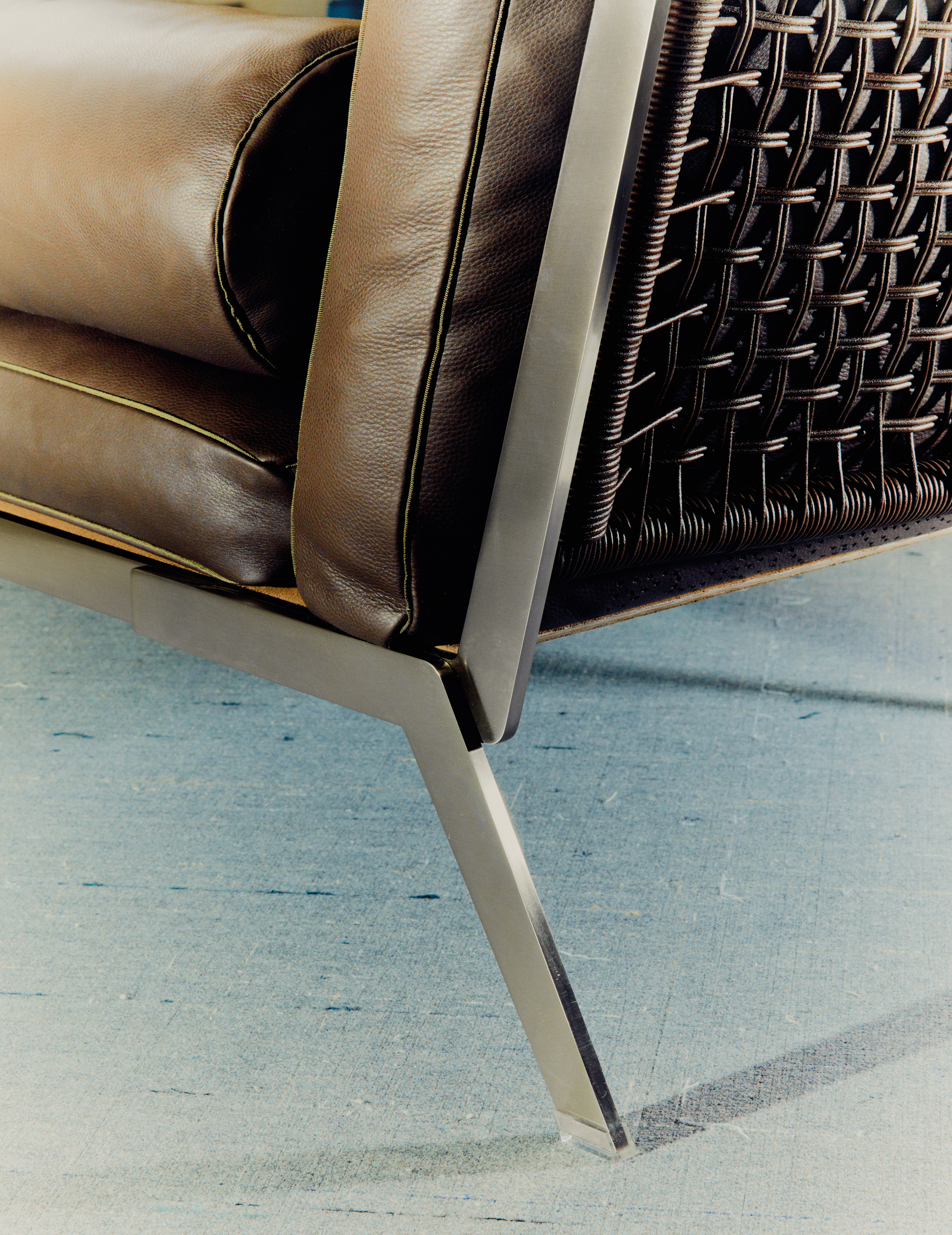 Meda's traditional skills and Italian rationalist architecture have been two key influences on Citterio, perhaps the most successful and prolific furniture designer of his generation. Beyond Italy however, the other crucial influence on his work has been his fascination with the work of Charles and Ray Eames. He heard them speak in Milan in 1968, a defining experience. "I had a good teacher at Milan Polytechnic who suggested I should dismantle an Eames chair to see how it was made and to be able to understand the thinking behind it," he reflects.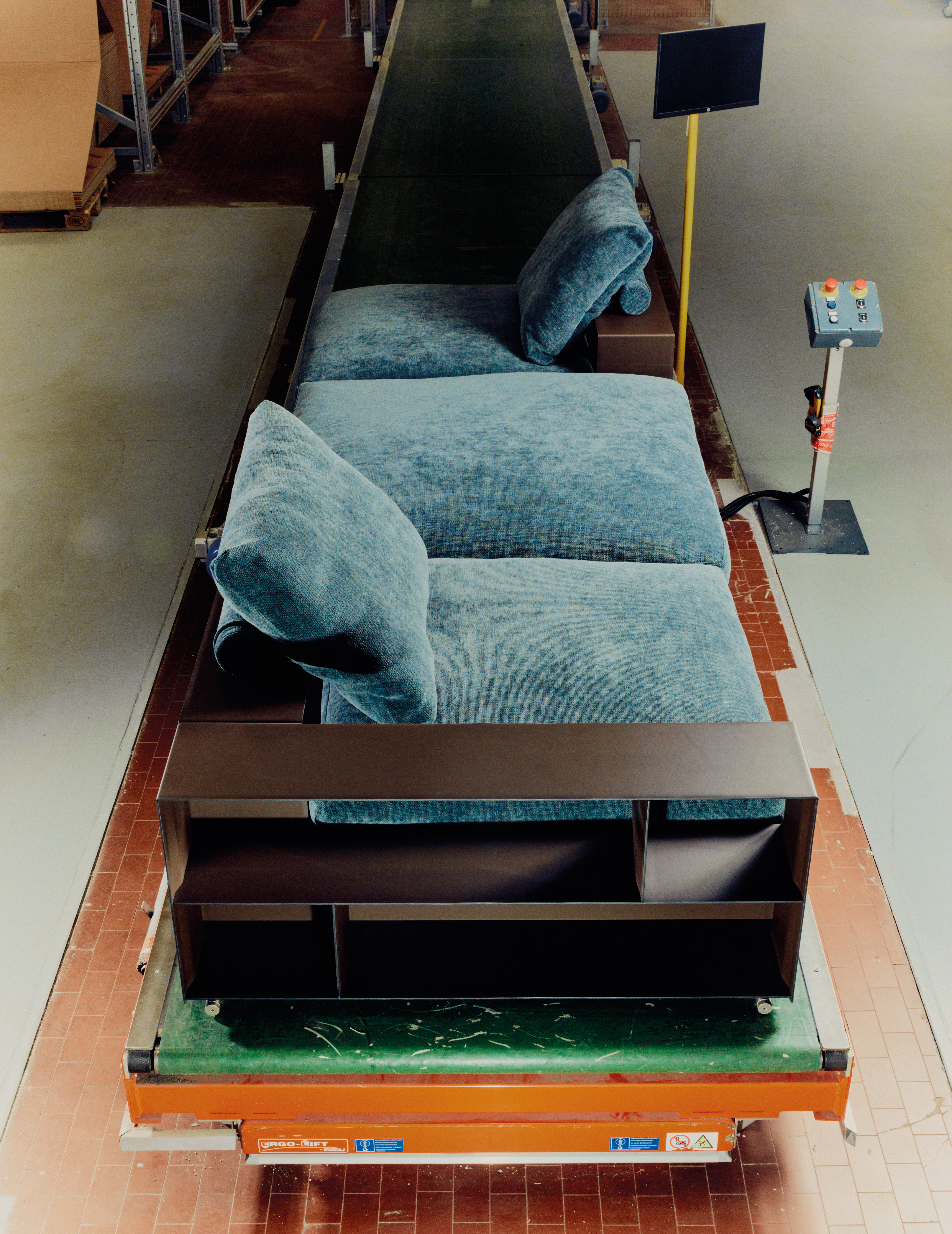 Citterio's father was a skilled craftsman who gave his son a carpenter's bench when he was a child and sent him to a local school that specialised in design. "He loved reproductions of Louis XIV-style furniture," Citterio remembers. It was a taste that would be the cause of an ongoing argument between father and son.
 Citterio earned his first royalties in 1970 when he was still a 19-year-old architecture student at Milan Polytechnic for an armchair he designed in partnership with Paolo Nava. Shortly afterwards, he started designing for Flexform – the company established by the Galimberti family in Meda – and he has worked for them ever since. It was in their factory that Citterio learned how to make a sofa with his own hands.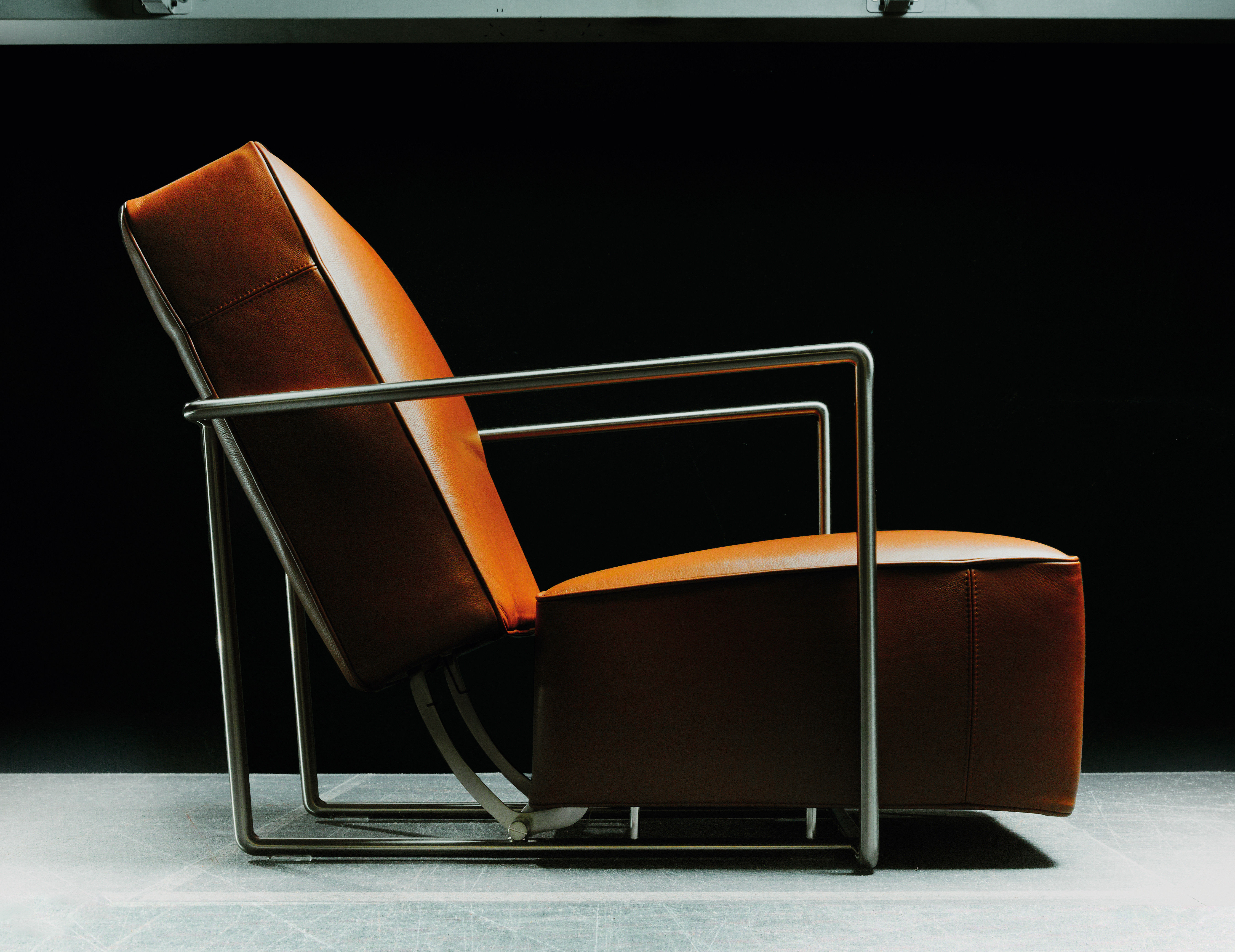 "I would spend time at the company with Pietro and Mario Galimberti, who made the prototypes. That was where I learned how to construct a sofa, how you cut the fabric, how you make a cushion and the different kinds of stitching. The pattern for a sofa is like making a suit; the fabric is shaped over the back and arms, just as a jacket is shaped over your shoulders; it's tailoring. I learned that a fabric's 'hand' and texture play a fundamental role. That experience helped me see how to develop a three-dimensional design from a flat surface. I learned how to understand cutting, and how not to waste material by working out the measurements to make the best use of the fabric. I learned how things are made and that understanding is the key to a designer's work."
By the time that Citterio became a student, many of the family-run workshops set up by the descendants of the farmers who had turned to furniture were exploring new techniques. Horsehair and steel spring upholstery was being replaced by foam, and Italian designers and architects went through a period of radical experimentation with new shapes and materials. In the 1960s, Flexform was one of the leaders. Cini Boeri, Rodolfo Bonetto, Sergio Asti and Joe Colombo all designed radical and innovative new products for the company and the results included Bonetto's Boomerang chair and Colombo's Tube chaise longue.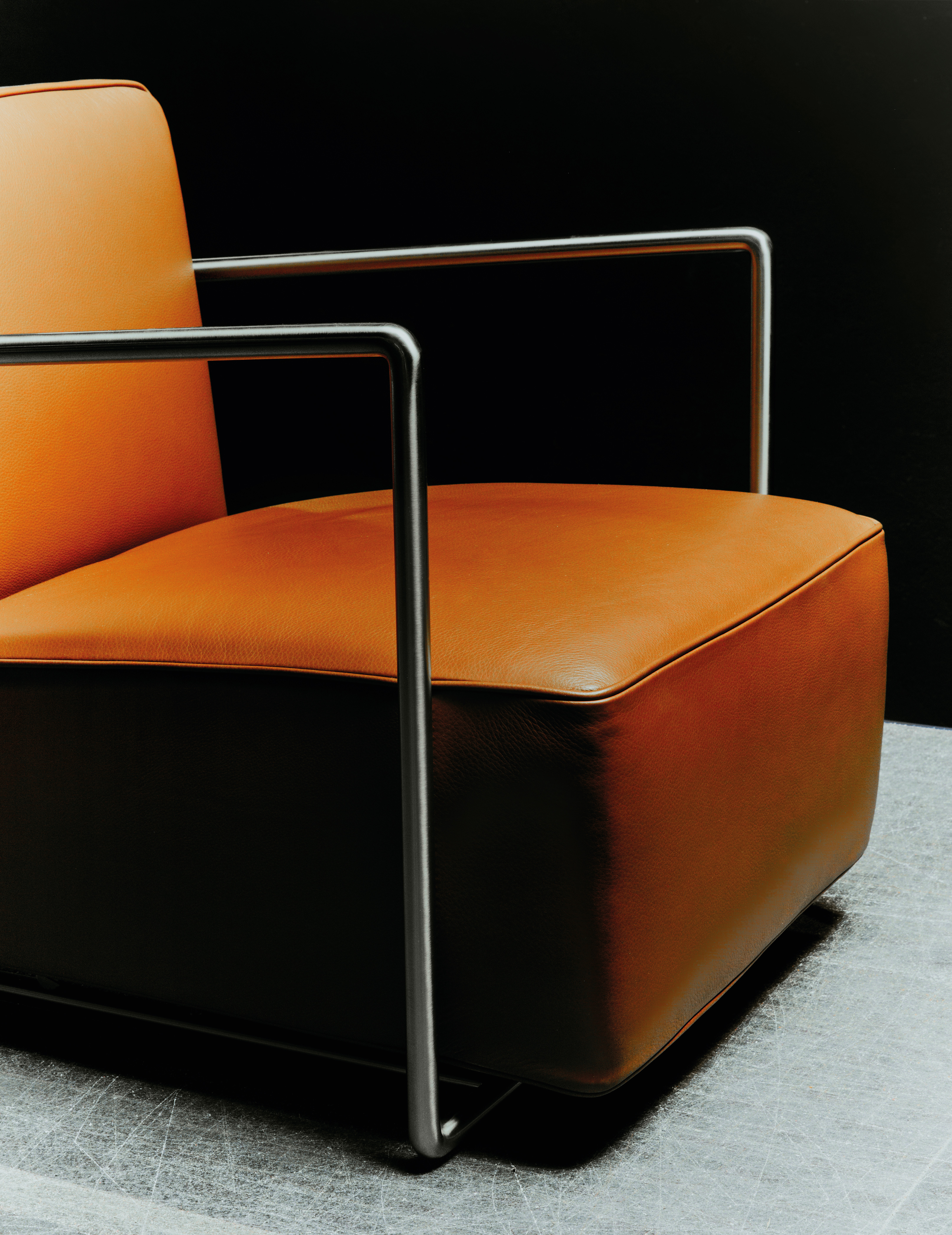 Citterio was interested in technology, and exploring the impact new ways of living had on the way that people used their furniture. He had noticed the tendency of the kitchen to become a living space, and how the sofa — once the junior member of the three-piece suite, where potential son-in-laws would sit awkwardly for uncomfortable conversations with their potential parents-in-law – had turned into an object on which to relax, eat, sleep, talk and work.
But while everything was changing about the sofa, Citterio did not want to draw attention to it. "This was a time when a lot of furniture looked like sculpture. I said, 'let's do something really calm, and really normal.' My work for Flexform never shouts; it is always an attempt to express itself through the use of an everyday design language. It is based on the concept of simplicity and naturalness in the use of materials."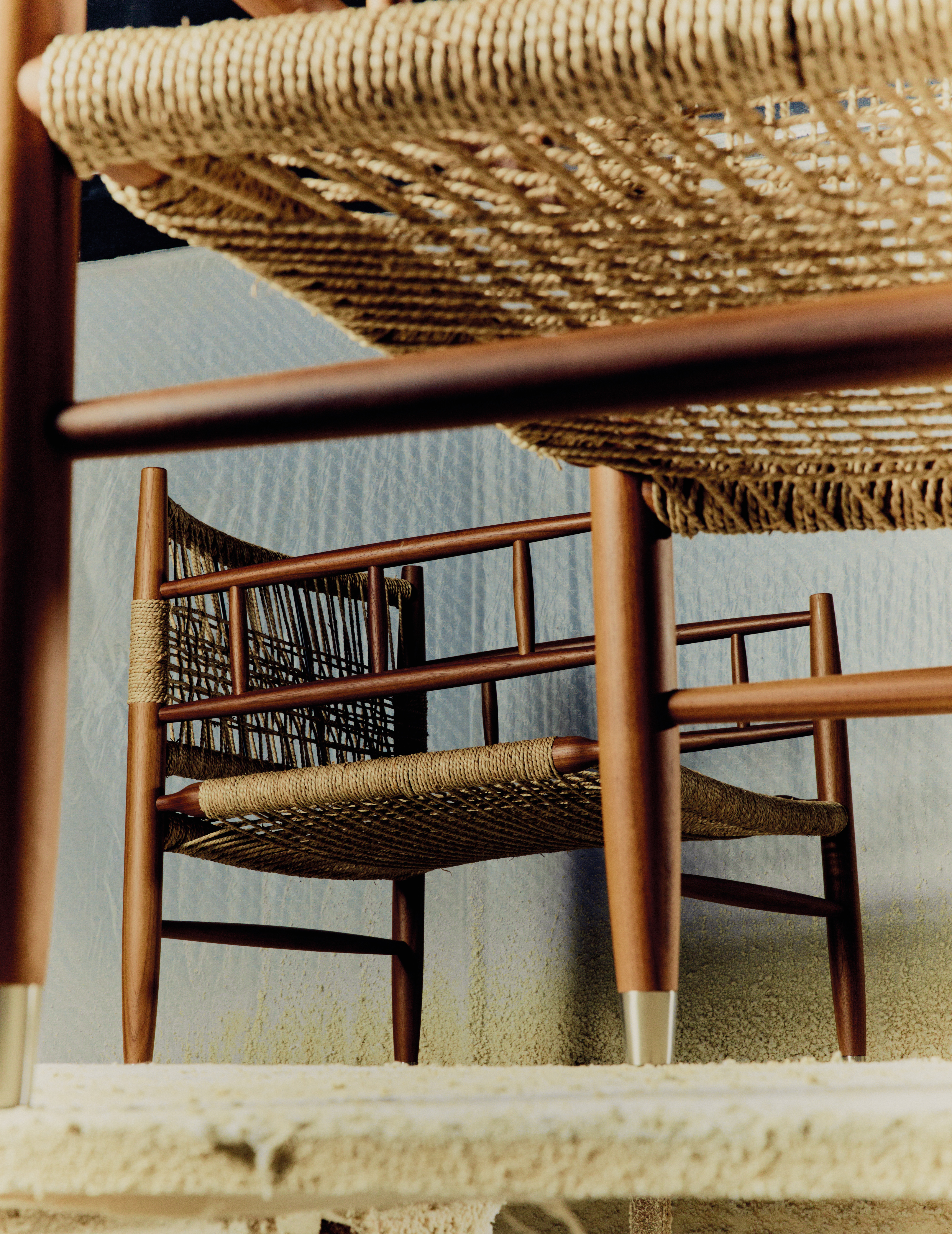 Citterio's understanding of the domestic interior changed after he discovered the New York loft during a trip to the city in the 1970s. He met artists who were turning open-plan floors in former industrial buildings into combined studio and living spaces that looked very different from conventional models of domesticity where everything is pushed against the walls. Citterio embraced the idea of liberating furniture from its traditional position. It would lead to the development of Groundpiece, launched in 2001, a reinterpretation of the sofa from a two or three-seater with arms and legs into a freestanding architecturally scaled object, designed to be seen from the back as much as the front, which could be configured as a single island, incorporating shelving, side tables and back rests as required, or in L-shaped layouts.
He worked with Flexform not only on designing its products, but also on how they were presented, sometimes by recommending others to work on its strategy. Achille Castiglioni designed the company's stand at the Salone del Mobile, and his friend, the photographer Gabriele Basilico was responsible for a distinctive monochrome advertising campaign that demonstrated both Citterio's inspirations and his intentions. The Groundpiece sofa was photographed on the top of Gio Ponti's Milanese landmark Pirelli Tower. Citterio's Max sofa, meanwhile, was photographed in another of Milan's great rationalist buildings — Giovanni Muzio's Palazzo dell'Arte, home of the Milan Triennale. Citterio himself designed Flexform's city centre flagship store in Milan.
The designer is continuing to explore new ways of manufacturing, such as laser cutting sheet metal to make structural frames and using reinterpretations of traditional wicker material. At the same time, he has responded to the evolution of domestic life, most recently in the use of outdoor space as part of the home.