The global furniture business today is in a state much like the one that car makers were in the 1980s: dominated by a small number of very large American companies that have expanded through mergers and takeovers of famous smaller brands, leaving less and less room for specialist producers. Like the car industry, furniture manufacturers are struggling to cope with massive changes in the way that people work and live.
Set beside the dominant brands in the office furniture market, Vitra is modest in scale. The three largest; Herman Miller, which acquired Knoll last year, Haworth, which now owns the Italian brands Cassina, Capellini and Poltrona Frau, and Steelcase, are all based in the Michigan city of Grand Rapids, a Dutch reformed church stronghold and until recently, a dry county forbidden to sell alcohol.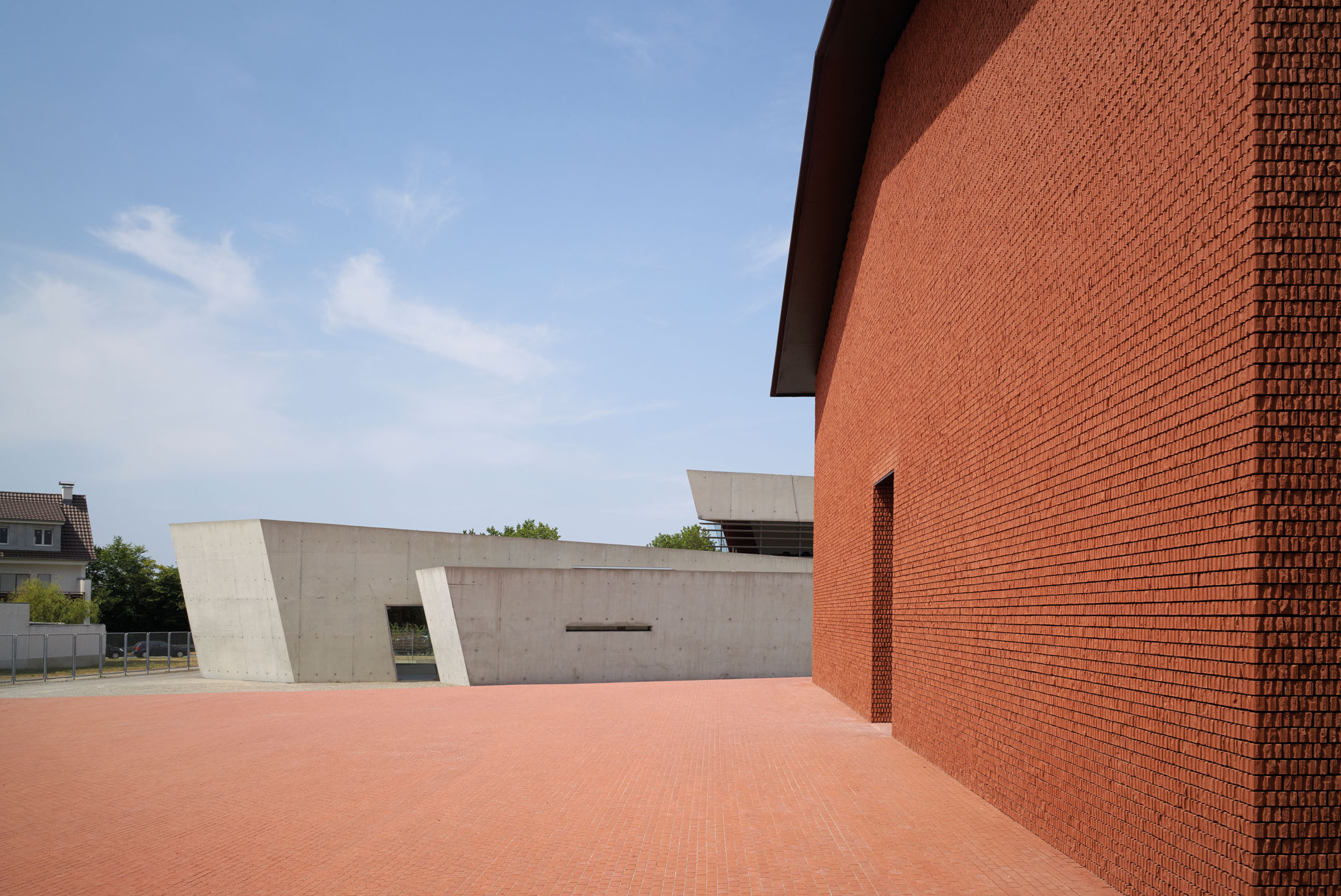 Vitra has maintained its independence since its parent company was established in 1935 by growing gradually and retaining family control. Its decision 10 years ago to take on the then struggling Finnish company Artek, famous for its Alvar Aalto designs, was a rare exception. It is in the way that they view the future that family-owned businesses such as Vitra can most clearly demonstrate what makes them different from their corporate competitors. Like farmers, family businesses are able to take a perspective based on more than short-term financial calculation. When they have another generation to consider, they can be clearer about when to leave a field fallow, when to buy a new tractor, and when to start planting experimental new crops. It is more than an emotional response, it is also the basis for their survival in the long term. The 18th century economist Adam Smith called it 'enlightened self-interest'. Such companies invest in the future so that they can continue to innovate and continue to flourish.
In the case of Vitra, a company founded by Erika and Willi Fehlbaum in Switzerland, but which moved its factory to the small German town of Weil am Rhein (close enough to the border to feel like part of the Basel conurbation), it's a perspective that has enabled a remarkable transition. Over 70 years Vitra has gone from a shop-fitting specialist to a creative powerhouse for every aspect of the culture of design.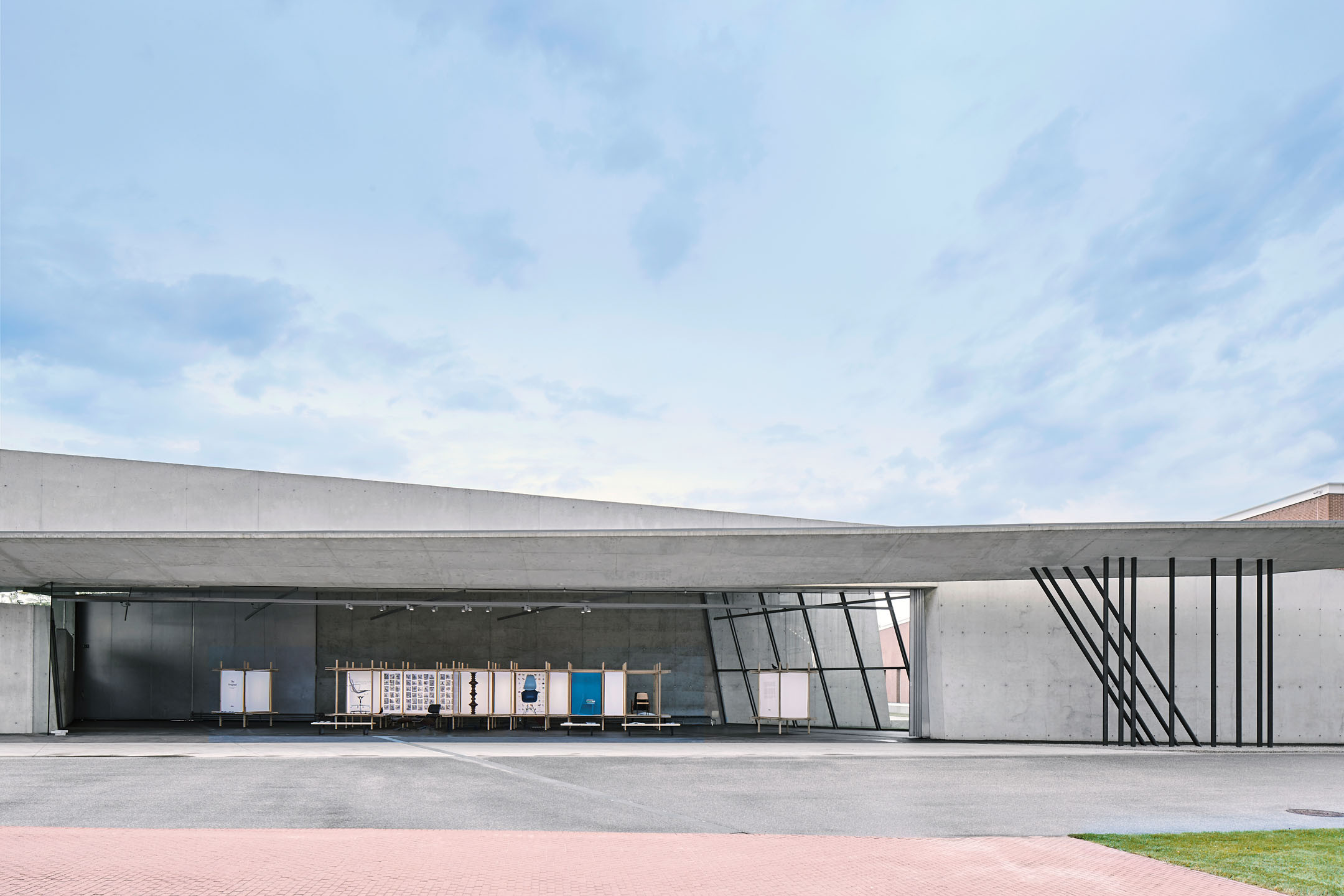 Starting in the 1950s, Erika added bit by bit to the company's land holdings around the utilitarian factory and an adjoining office block that they had built. Willi too realised that he needed to broaden Vitra's product range to address the seasonal nature of shopfitting and keep the factory busy year-round. He tried manufacturing a chair in Plexiglass. He spotted the potential of Charles and Ray Eames's newly launched cast aluminium work chairs manufactured by Herman Miller. Britain and Scandinavia were already spoken for, but he secured the licence for Vitra to make and sell them in most of Europe. It took time. Herman Miller's founder, the teetotal fundamentalist preacher DJ De Pree, ignored his first letter. He only responded when Fehlbaum dispatched a cheque for $20,000 to demonstrate his seriousness. Willi Fehlbaum set off for Grand Rapids to negotiate an agreement, taking his 16-year-old eldest son Rolf with him to translate.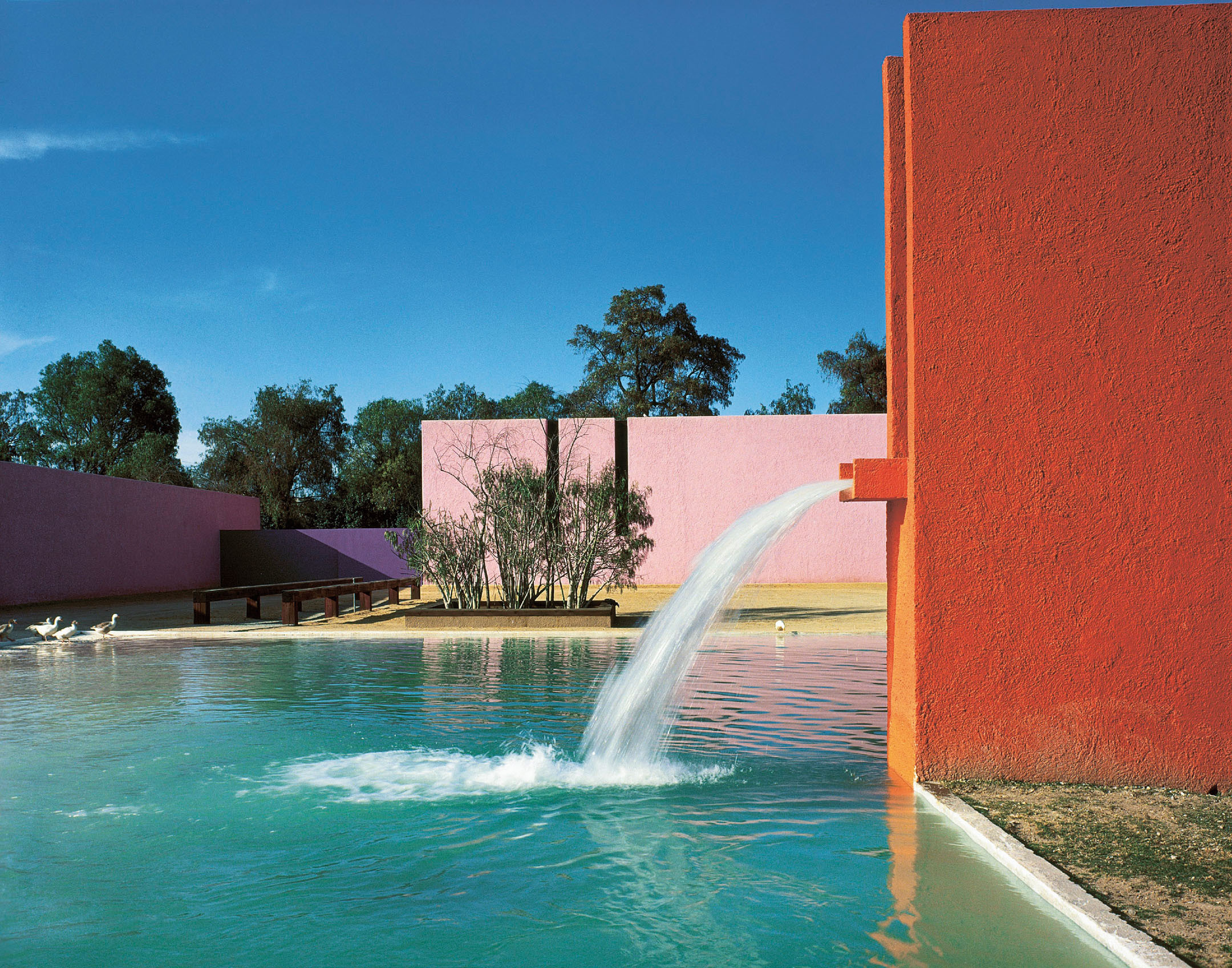 Equally significant is the way that family-owned companies are able to make good use of individuals in leadership roles with backgrounds that would be regarded as unconventional for corporate firms. Rolf Fehlbaum, who ran the furniture company from 1977 to 2016 while his brother Raymond took charge of shop-fitting, never wanted to be a furniture manufacturer. He had been impressed by meeting the glamorous Eames couple as a boy. He worked on the shop floor for Herman Miller, where he learned how to cut and glue veneer. But while the company's products seemed to embody the modern world, when Rolf watched the Kennedy Nixon debates on television, he was shocked to find that his hosts were rooting for Nixon. De Pree once said to him, "Rolf, the bible says that the world was made in six days," and was appalled when Fehlbaum told him that he was planning to go and listen to jazz in Harlem. Rolf was happier as a student in Paris sitting at a desk in the Bibliotheque Nationale researching his doctoral thesis on the French political thinker Henri de Saint-Simon, a figure who was an inspiration for both Marxist and anarchist thinkers. Rolf's book on the Saint-Simon and Saint-Simonists published in 1970 is still cited in academic bibliographies. But when he was finally persuaded to take on the running of the company, he was determined to use the chance not only to pursue the long-term development of Vitra, but also to achieve at least some of the things that really mattered to him. Rolf understood quickly that if Vitra was to have a future, it could not be only as a licensee of other people's products. The company had already worked with Danish designer Verner Panton, though it struggled at first to manufacture his revolutionary cantilevered shape in fibreglass. Rolf went to Milan and recruited an encyclopaedic range of designers to work with. Mario Bellini was the oldest of them. Antonio Citterio, Philippe Starck, Ron Arad and Jasper Morrison were very different manifestations of the next generation. They were followed by Hella Jongerius, Konstantin Grcic, the Bouroullec brothers, Maarten van Severen and Barber Osgerby, who were perhaps a more coherent group. They have produced a highly sophisticated series of designs that has marked out the continuing evolution of the company.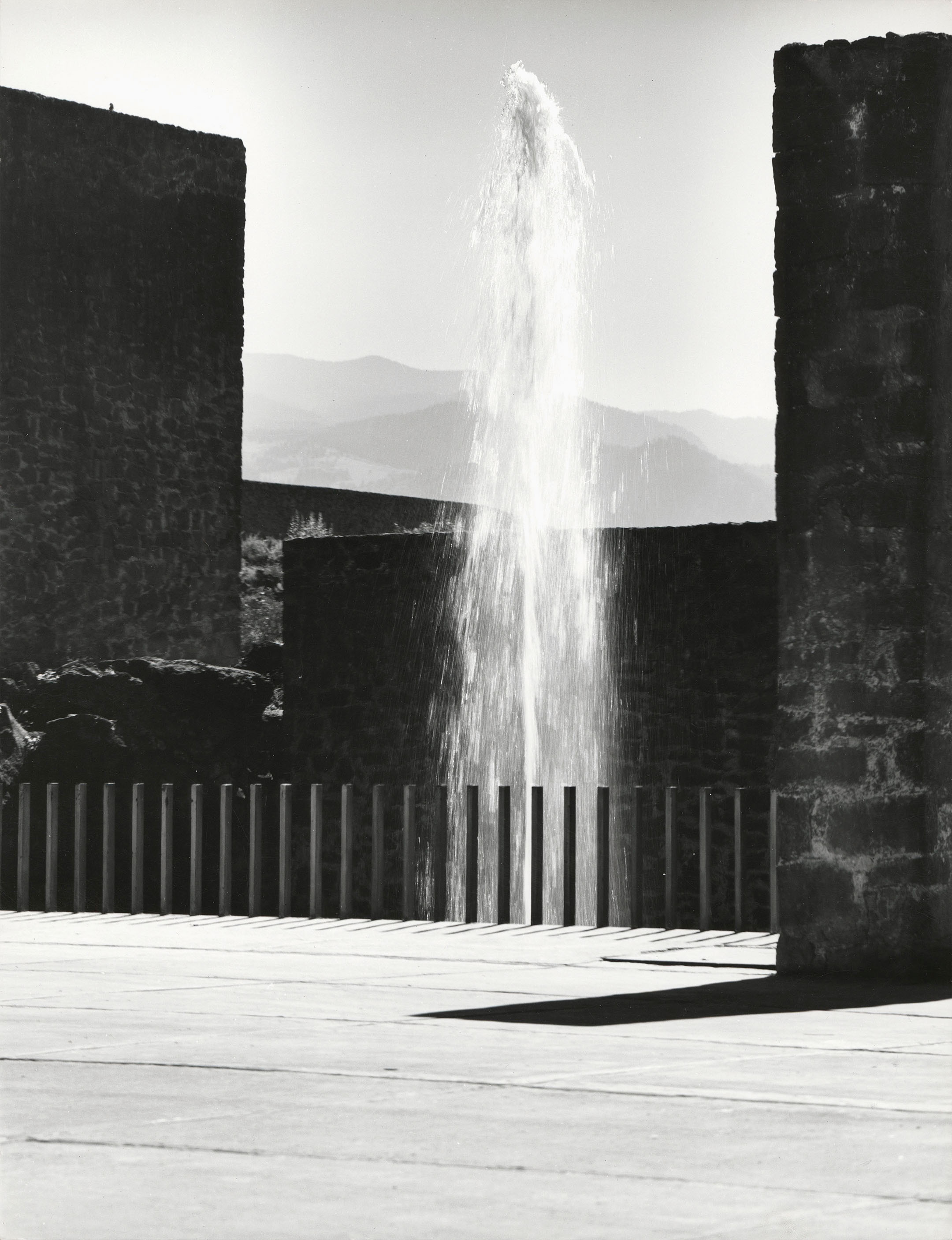 Not everything was expected to make an immediate commercial return. Early on Rolf created the Vitra Edition, commissioning designs by artists Scott Burton and Richard Artschwager and architects such as Coop Himmelb(l)au, as well as by the then little-known designers Ron Arad and Shiro Kuramata. He wanted to find interesting people with ideas that might one day be useful to the company, but who in the meantime he could enjoy working with. Rolf knew he had to market Vitra's products but hired the gifted graphic designer maverick Tibor Kalman to do it in far from conventional ways for the industry. Vitra also initiated a long-running advertising campaign that saw everybody from Robert Rauschenberg, Billy Wilder and Grace Jones to Issey Miyake photographed sitting on Vitra-made chairs.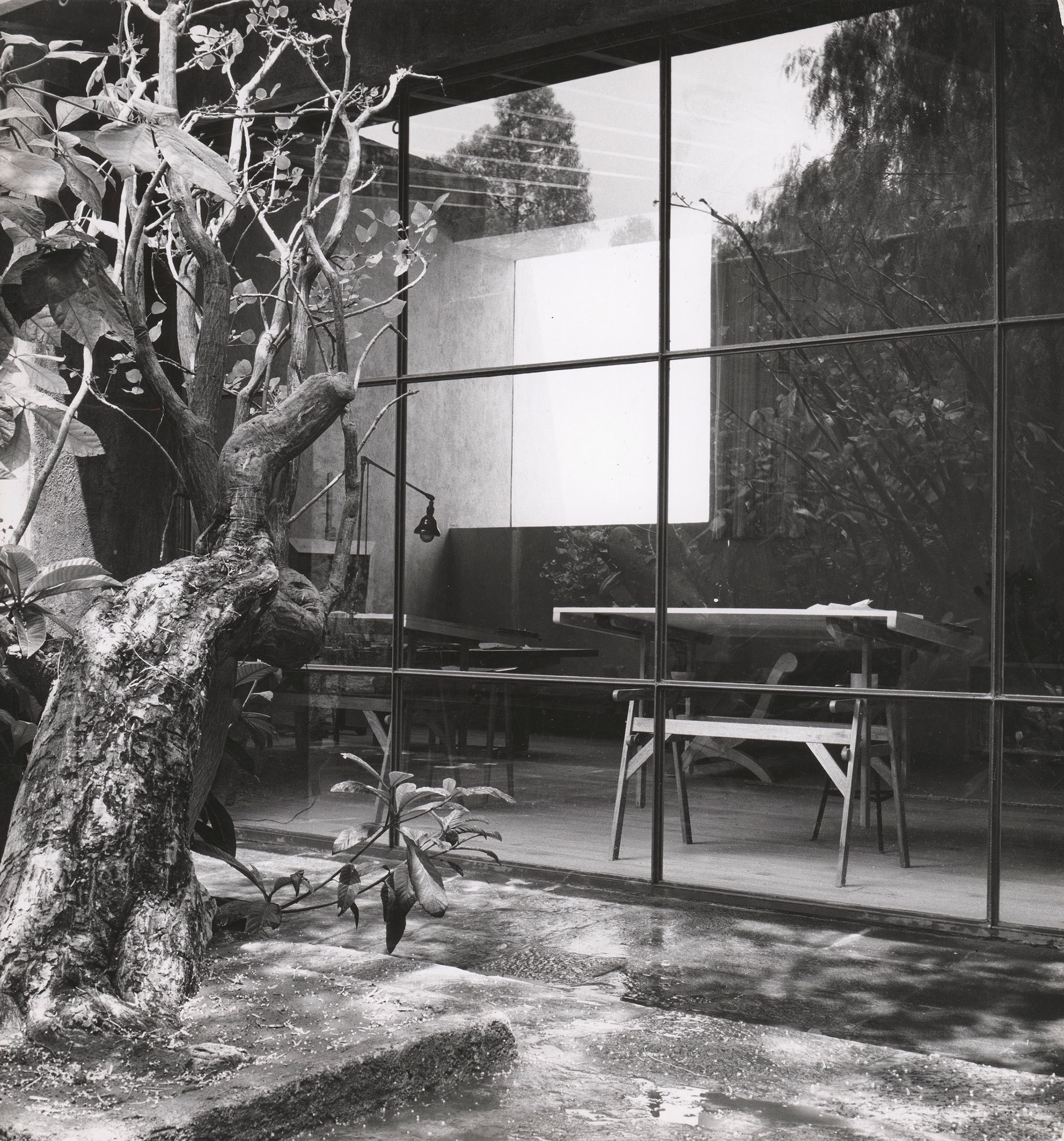 Beyond finding a new language of design, Rolf also comprehended that even if furniture design is not the same as fashion, unless a furniture company keeps ahead of what its customers are doing and thinking, and is prepared to change, it is going to be in trouble.
Room-size mainframe computers were once kept marooned in airconditioned isolation, served by executives sitting at empty desks, who saw typewriters as a mark of subordinate status, reserved for female secretaries. They were replaced first by desktop computers with bulky cathode ray screens, and then by laptops and wireless networks.
Products that had been designed to deal with cellular offices would not work when the world moved to open plan. Rolf instinctively understood that Vitra would have to transform its product range to deal with different ways of working. It would need to be a social as well as a technological response. In 1991 he asked Ettore Sottsass, Michele De Lucchi, James Irvine and Andrea Branzi to think about what the workplace might become. They proposed Citizen Office, a mix of wild ideas, such as putting offices in tents, and other more conceptual approaches.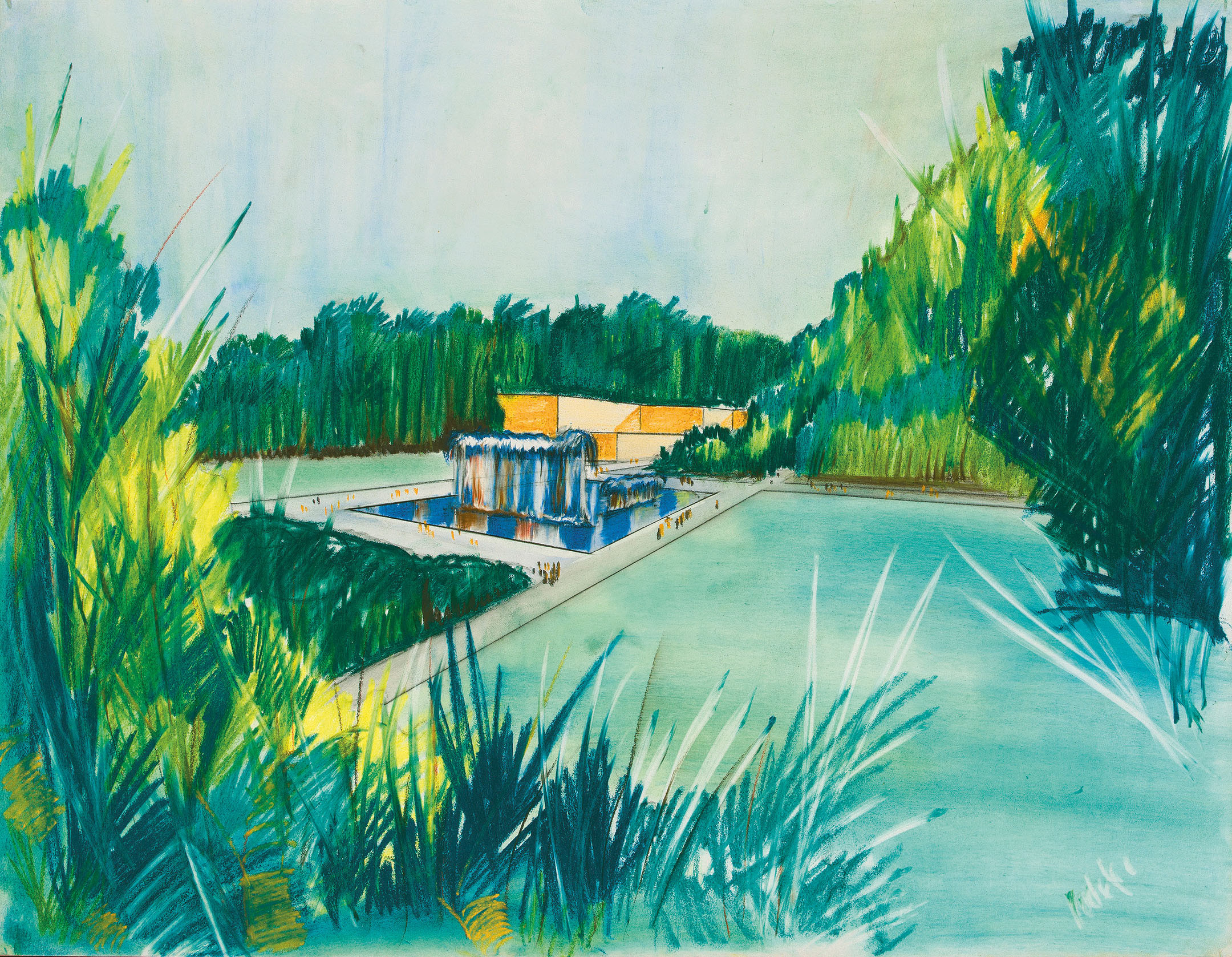 "Some of the ideas were of more artistic than practical value," Rolf says now. But 20 years later he used the same name, Citizen Office, to describe a highly practical new approach to furnishing a workplace with a mix of private and public space, with high tables and desks for those who prefer to stand while working, and mobile screens to define their individual territory.
Though he was inspired by radical ideas about socialism and anarchism, Rolf turned out to be as shrewd and successful a negotiator as his father. In 1984, Vitra and Herman Miller dissolved a partnership that had been making office systems that had proved hugely successful and profitable in America but less so in Europe, where there was still a reluctance to accept office cubicles. Herman Miller got back the ownership of its office systems range for the whole of Europe. In what turned out to be a not very advantageous exchange for Miller, Rolf signed an agreement that gave Vitra sole rights to Eames and George Nelson products throughout Europe and the Middle East. At the time they were vintage designs that seemed to Herman Miller to be little more than interesting curiosities but have turned out to be the fundamental classics on which Vitra has grown.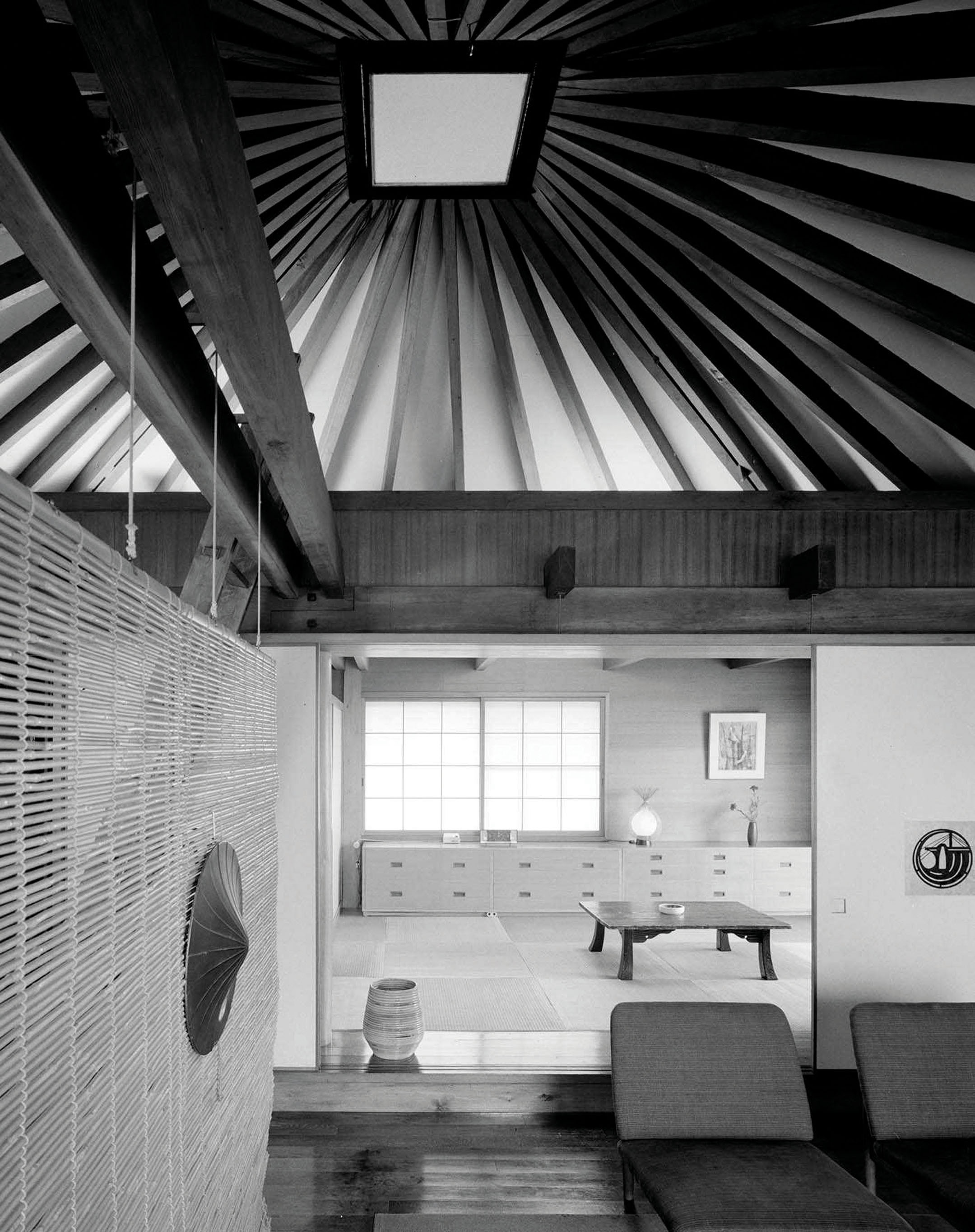 There is something special about the borderland between Basel and Weil am Rhein, just across the frontier in Germany, that seems to encourage distinctive architecture. The French pilgrimage church that Le Corbusier designed for Ronchamp is just an hour away. The Goetheanum, the curious monument built by the theosophist Rudolf Steiner cult is close by. When Vitra's original buildings were destroyed by fire in 1981, Rolf used the insurance money to fund the start of an architectural collection of his own. Nicholas Grimshaw got the high tech style new factory buildings built and open in a matter of six months to restart production. As if to memorialise the foundation myth of a company reborn in a fire, Rolf forged a new and experimental direction by commissioning Zaha Hadid, still regarded then as an unbuildable paper architect, to design and complete her first serious architectural work: the campus fire station. It has subsequently been put to new uses, not because, as Hadid's detractors claimed, it was impractical, but because the volunteer fire brigade has been disbanded. Rolf went on to commission Frank Gehry – before he had become an architectural celebrity – to build a factory and a neighbouring structure for the Vitra Design Museum, his first two projects in Europe. He did the same with Tadao Ando, who designed a conference centre. Álvaro Siza built a factory and Kazuyo Sejima designed a circular warehouse. They were architects that had a way of winning the Pritzker Architecture Prize. Perhaps as a result, Rolf later became a Pritzker jury member himself.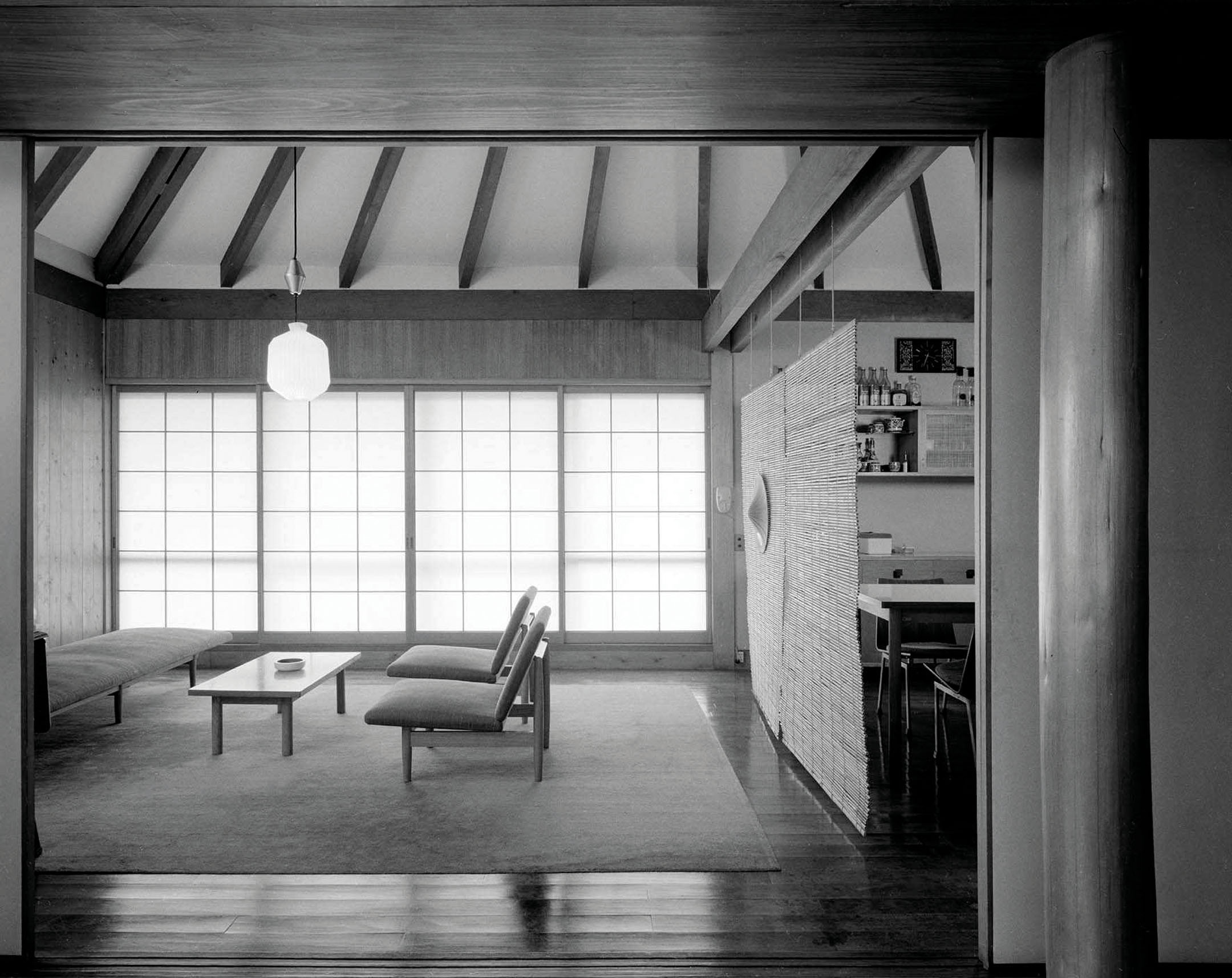 What started off as a fenced-off factory compound has morphed into something completely different. It has elements of a winery – offering visitors the chance to sample and purchase the working furniture factory's products, as well as a sculpture park, a wild garden, and a museum complex. It has become a destination for school children and design enthusiasts, a place to see an exhibition or have lunch. There is also the Vitra House, a Herzog & de Meuron-designed building that acts as a showroom for the company's entire product range, brought to life in a series of room sets. You can see craftsmen putting the finishing touches to an Eames lounge chair. Before the pandemic it was attracting 300,000 people a year.
Rolf was interested in art even before he and Raymond commissioned Claes Oldenburg and Coosje van Bruggen to make the sculpture 'Balancing Tools', celebrating the craftsmanship of furniture making, and their parents' achievement. It remains a landmark for the site, along with a 30 metres high Carsten Höller slide tower that has been installed along with installations by Nathalie du Pasquier.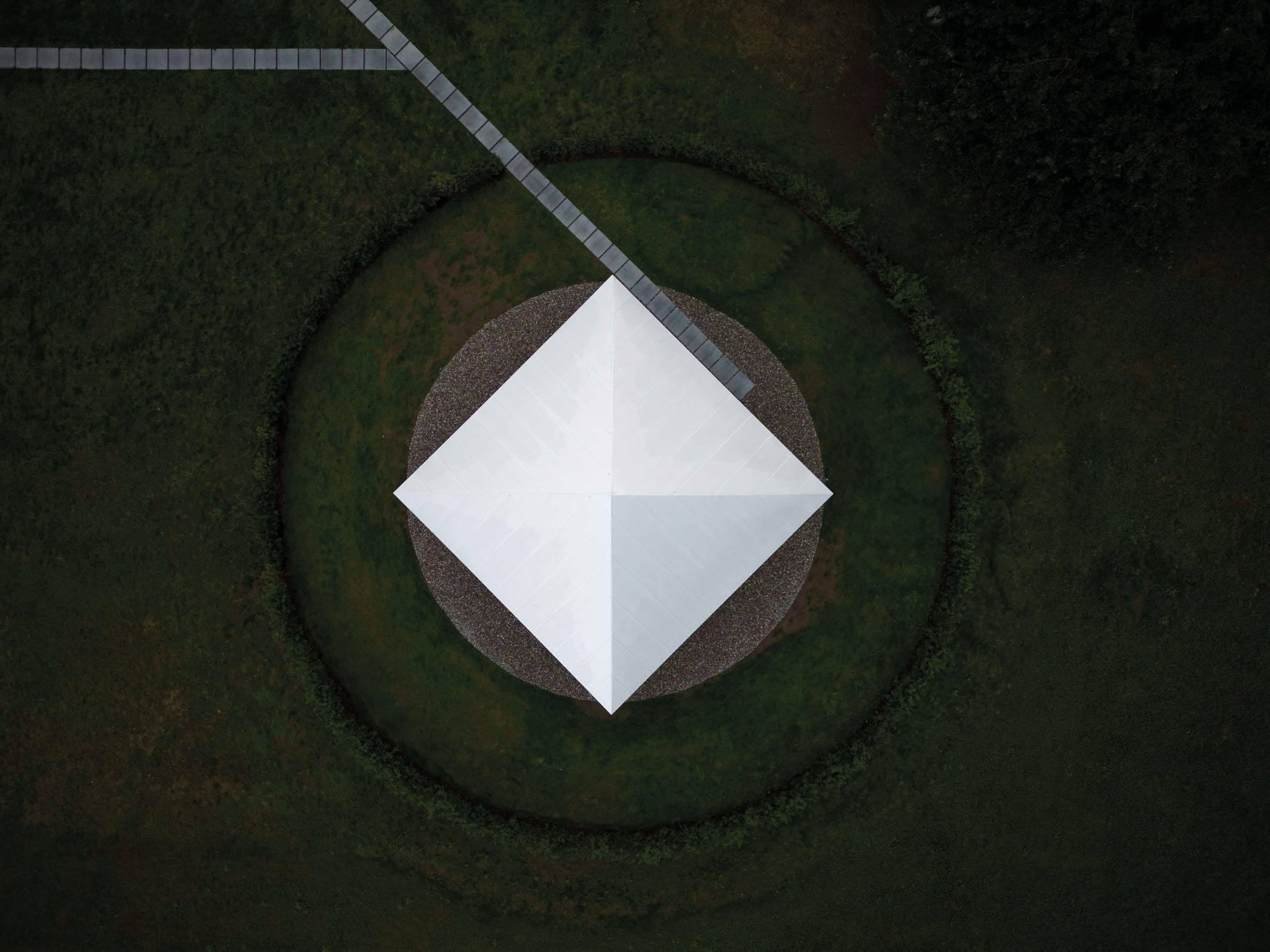 Rolf is a natural collector. It's not just his collection of chairs that became the backbone of the Vitra Design Museum, which might seem a natural fit for the part-owner of a furniture company. He has a series of personal collections too. They include a lot of Mickey Mouse material, many robots and science fiction toys – the original boxes that some of them come with are particularly rare. He also has many curious Brazilian folk art figures, and mechanical displays made in Los Angeles in the 1950s designed for rental use in the shop windows of jewellery stores.
There are larger objects placed around the campus such as a petrol station designed and manufactured by Jean Prouvé, the socially principled French designer and engineer whose designs were put back into production by Vitra. There is a more recent bus stop designed by Jasper Morrison, and a prototype project of Renzo Piano's to make a tiny autonomous house. Also, a garden planted by Piet Oudolf – who also worked on the High Line in New York, a Buckminster Fuller dome and several sculptural pieces by the Bouroullec brothers. The most recent addition is the Umbrella House built in Tokyo in 1961 by Kazuo Shinohara, and an important influence on contemporary Japanese architects. It was threatened with demolition, acquired by Vitra, shipped from Japan, and reinstalled on the campus. The collections held by the museum include two substantial archives, that of the Eames and the Mexican architect Luis Barragán. A new brick barn-like building by Herzog & de Meuron, Basel's most successful architectural export, accommodates the museum's permanent collection.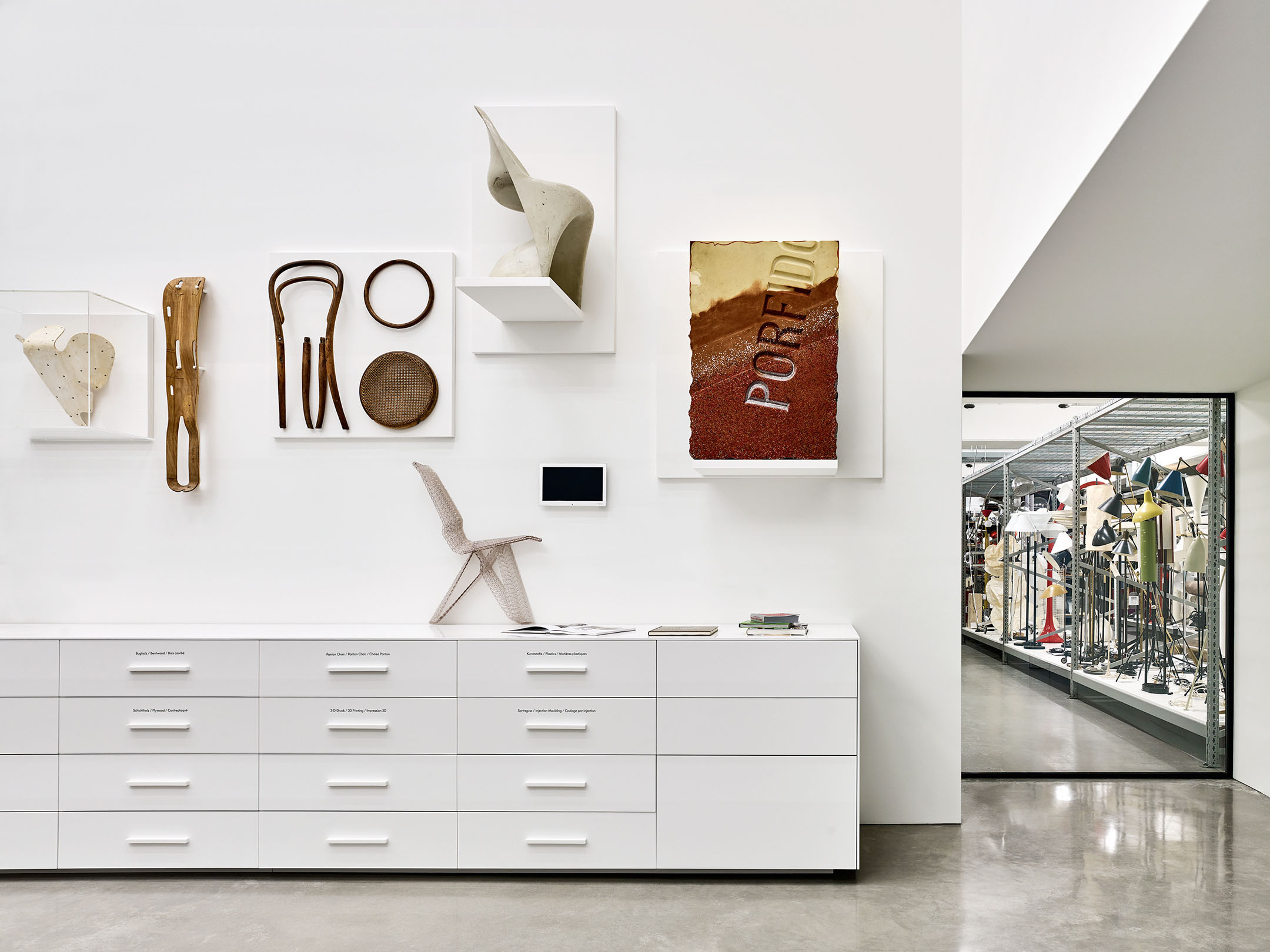 Rolf's niece and Erika and Willi's granddaughter, Nora Fehlbaum, who succeeded him in 2016, is a vegetarian who cycles everywhere, and is committed to making Vitra carbon neutral within the next seven years – three attributes that are no longer regarded as revolutionary for a business leader. For her it's a project that takes in everything including addressing the menu in the canteen; meat is gradually being replaced by plant-based dishes. She has withdrawn from the conventional model of marketing through trade fairs. "It makes no sense for us to fly people from Chicago and Copenhagen to Milan or Cologne if all they are going to do is talk to other people from Chicago and Copenhagen". Instead, she is working on the idea of a deeper local engagement. In London, for example, Vitra has taken over a spectacular 19th century industrial building that was once Mark Hix's restaurant, Cock 'N' Bull, where Damien Hirst pickled a Hereford cow and a chicken in his trademark tank of formaldehyde. It offers complete immersion in the world of Vitra, showing its full range.
Nora's search for sustainability is being put into practice by a re-examination of how Vitra's products are manufactured. Glue is no longer an acceptable way of making a joint. Certain materials are less problematic than others, and if using them means that a few colours are no longer available, then so be it. She is also making full use of online sales. "We are in an old industry, we sell some products that are well known which lend themselves to digital platforms. And to support the circular economy, Vitra has started to sell used furniture."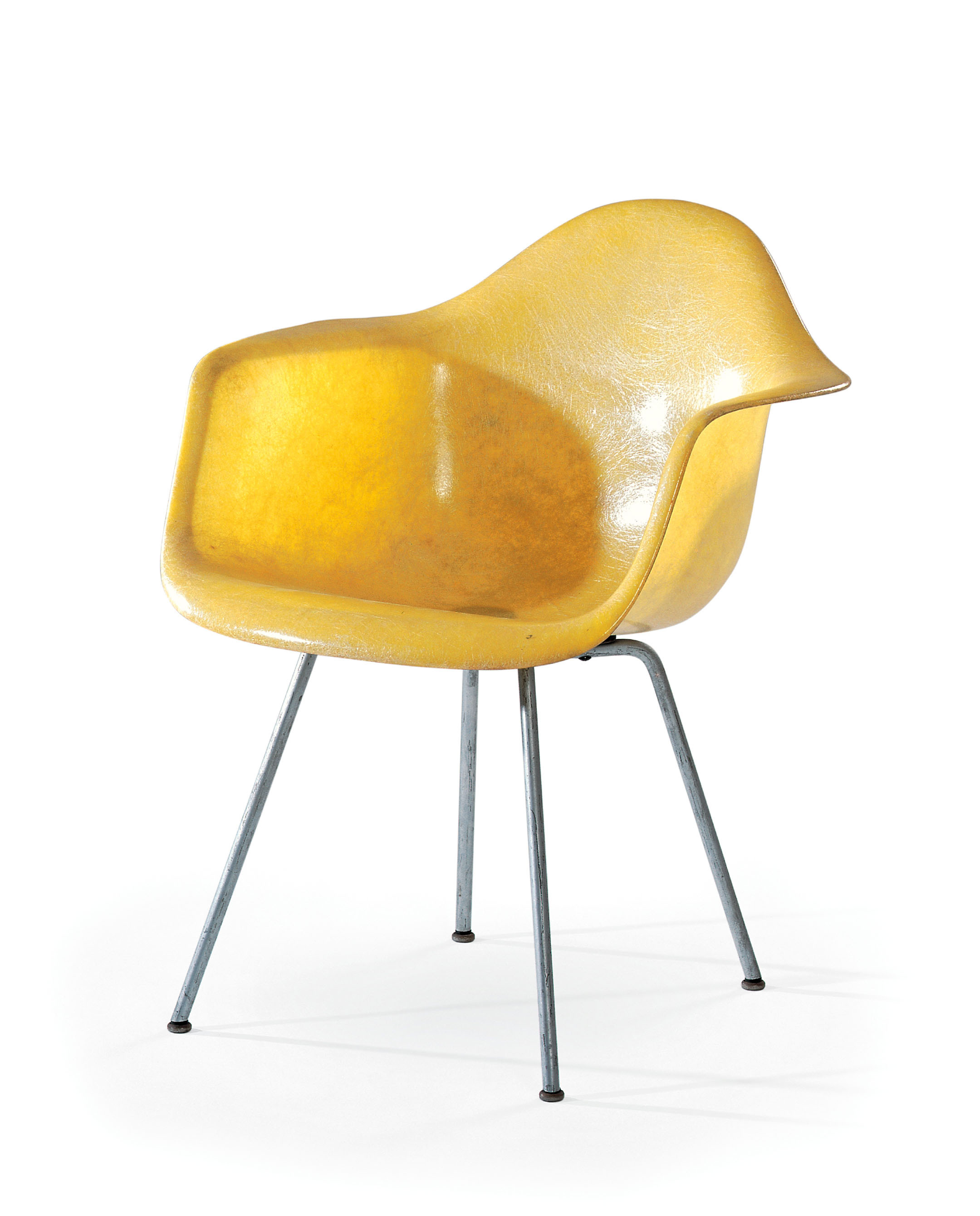 The company's next investment in the future is in the Vitra campus itself. Working with the Belgian landscape architect Bas Smets, Vitra is simultaneously trying ways to mitigate the climate changes that are already giving the area hotter drier summers, and sharper and more intense peaks of rain fall, and to plan for the reuse of existing buildings as production methods change over the next 30 years.
What happens to an industrial site if the industry that brought it into being is no longer in existence has preoccupied Rolf Fehlbaum since he went to visit Ivrea, the small town not far from Turin that was the home for almost a century to Olivetti, a company that was a model for what enlightened capitalism might have to offer. He came away disheartened by the hollowing out of the city and its once handsome, now empty buildings. "We must work on the reduction of the carbon footprint, but apart from that we have to think about what are the values of a 21st century campus. We might consider a hotel, workspaces for non Vitra businesses, retail and perhaps a design school. We have space on which we could building housing. But who would it be for, who would want to live there? Homes for our employees would be too paternalistic a model. Perhaps it's for old people, or communal living. We need to think about changing family structures. It's not going to be for the luxury market, but Basel has many expats, its residents are 25% non-Swiss, so this could be an attractive site for them. For me the precedent for this is Mies van der Rohe's modernist pre-war demonstration housing project in Stuttgart – this could be the Weissenhof Estate of today."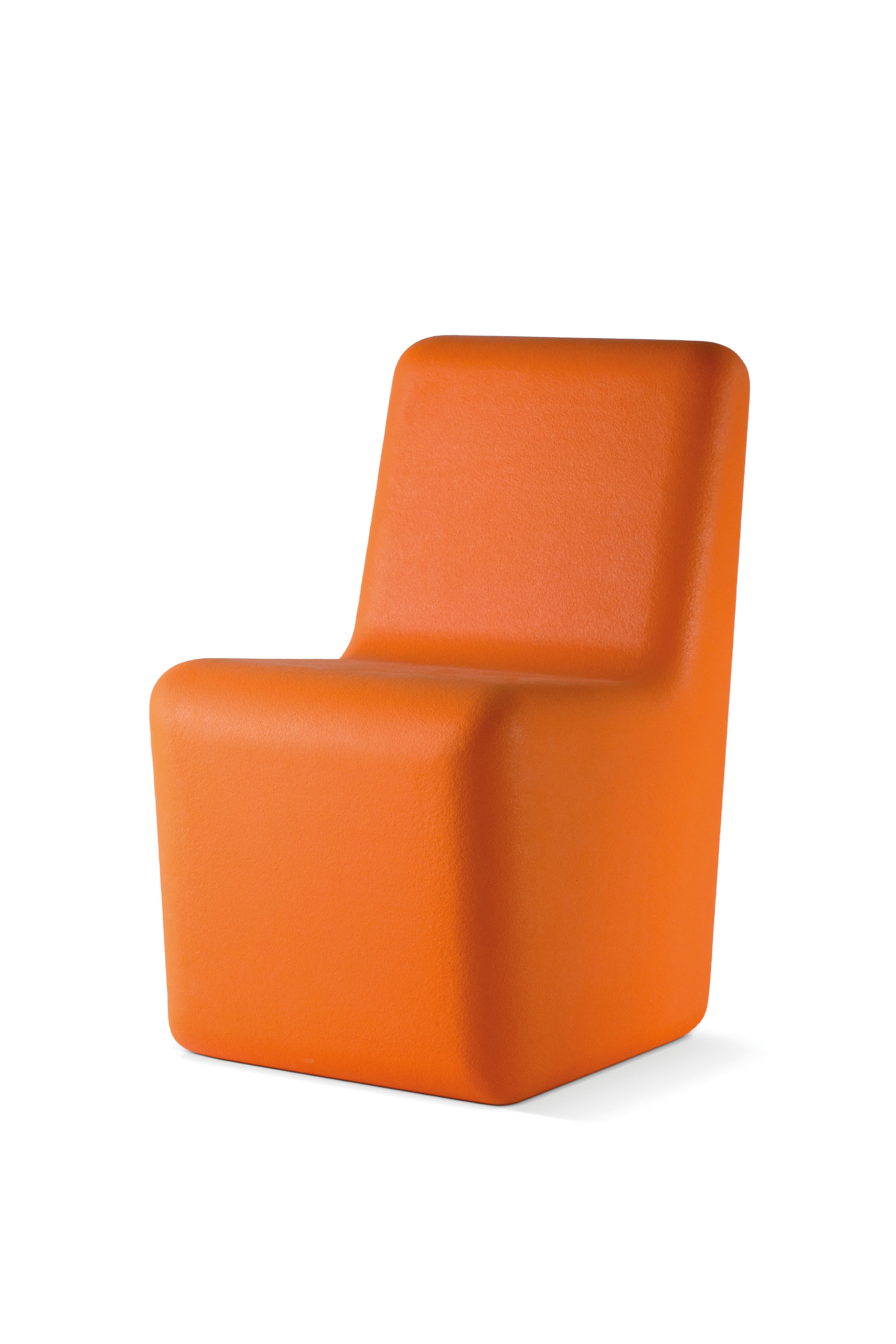 Smets' plan is to start work immediately, using new tree planting and the creation of water retention ponds to address the two most pressing climate change problems, without shutting down plans for the longer-term future. His research shows that the campus has become an urban heat island largely because of the extensive hard surfaces installed to accommodate truck deliveries. In 2019 for example, the campus was an average five degrees hotter than the surrounding agricultural land. If left unaddressed the phenomenon would only accelerate by 2030. Apart from temperature spikes the other locally observed climate phenomenon is the increasing frequency of torrential rainfall and associated flooding.
Simplifying circulation would allow for much of the site to be planted and so mitigate the effect of climate change. Smets uses Pieter Bruegel's painting 'Landscape with the Flight into Egypt' to illustrate the three distinct landscapes that he has in mind for the site. To create different microclimates, he is planning a garden, a forest and a park. The gardens will be wildflower meadows to enrich soil and prepare for what might happen next. He wants to replace the existing orthogonal boulevards with meandering promenades.
Smets is proposing using the Miyawaki method of much denser tree planting than is common to accelerate the process of growth. Natural selection among them allows the best adapted to develop quickly and within 20 years establish a dense forest. In addition to the 35 tree species Smets will introduce as seedlings, he will plant larger so-called climate trees that can withstand periods of drought, extreme heat and wet winters. He calculates that almost half the total site area can be planted with trees without disrupting the logistics operations of moving trucks around the site, or shutting down future possible uses for the land. To alleviate pressure on sewage systems during exceptional storms and provide cooling through evaporation during summer heatwaves, he has designed a sequence of ponds and water catchment zones on the roofs of the larger buildings. Existing rain gutters could be used to supply local retention ponds.
The Vitra site may eventually become an entirely post-industrial complex, or it may maintain production alongside a range of new uses, from housing to culture and retail. The plan is based on keeping any and all of these options open. But whatever Weil am Rhein becomes in 50 years' time, the Fehlbaum family are determined that it will have a future.