Vico Magistretti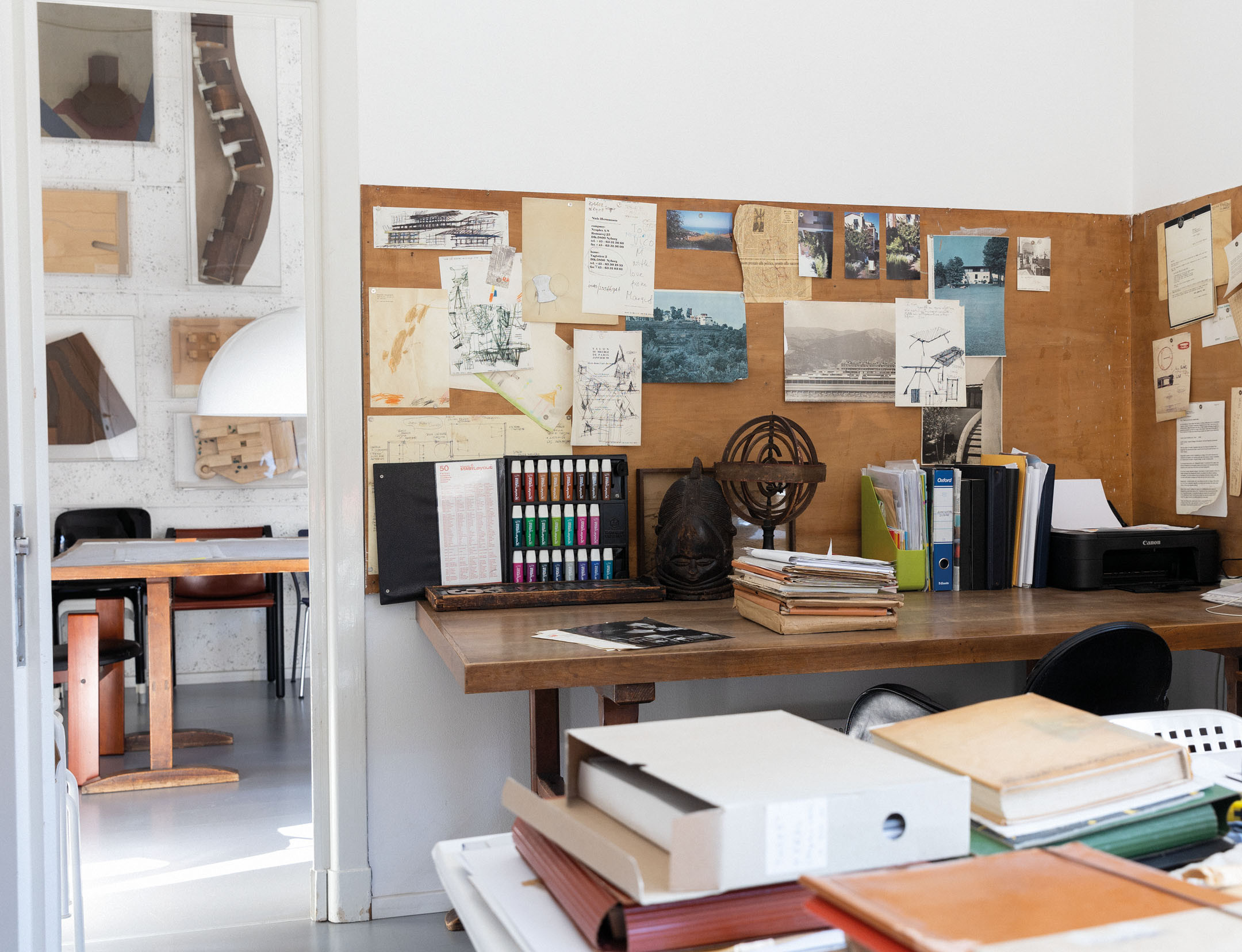 Vico Magistretti always had a soft spot for England. The Sinbad sofa he designed for Cassina in the 1980s had a covering inspired by a traditional horse blanket that he had seen in some oak-panelled emporium in St. James's. He enjoyed teaching at the Royal College of Art in London, a period of his life captured in the two photographs pinned up on his studio wall showing graduating students and their teachers clustered at the foot of the Albert Memorial, just across the street from the furniture department. The feeling was reciprocated. Terence Conran couldn't get enough of the Carimate chair, the epitome of Italian design in the 1960s with its mix of peasant vernacular rush seat, and bright red timber frame named for the golf club that Magistretti had designed near Como.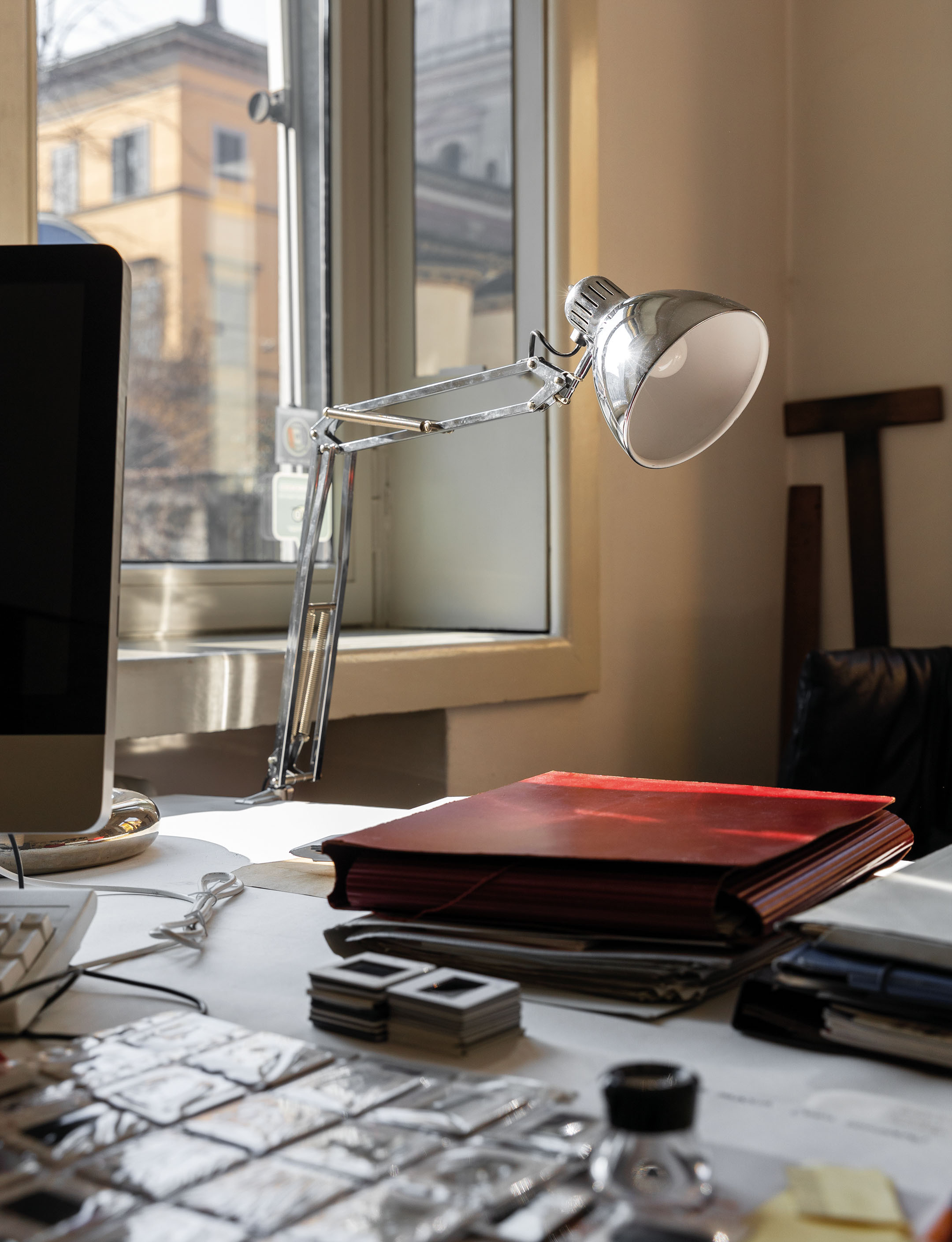 He believed in simplicity and directness and would tell his students that if you were clear enough about what you were doing you could explain a design over the telephone with no need for drawings.
Ludovico "Vico" Magistretti, 1920-2006, worked in three small rooms in a corner building designed by his father Pier Giulio Magistretti in 1933, on the via Conservatorio in the heart of Milan's historic centre.
Franco Albini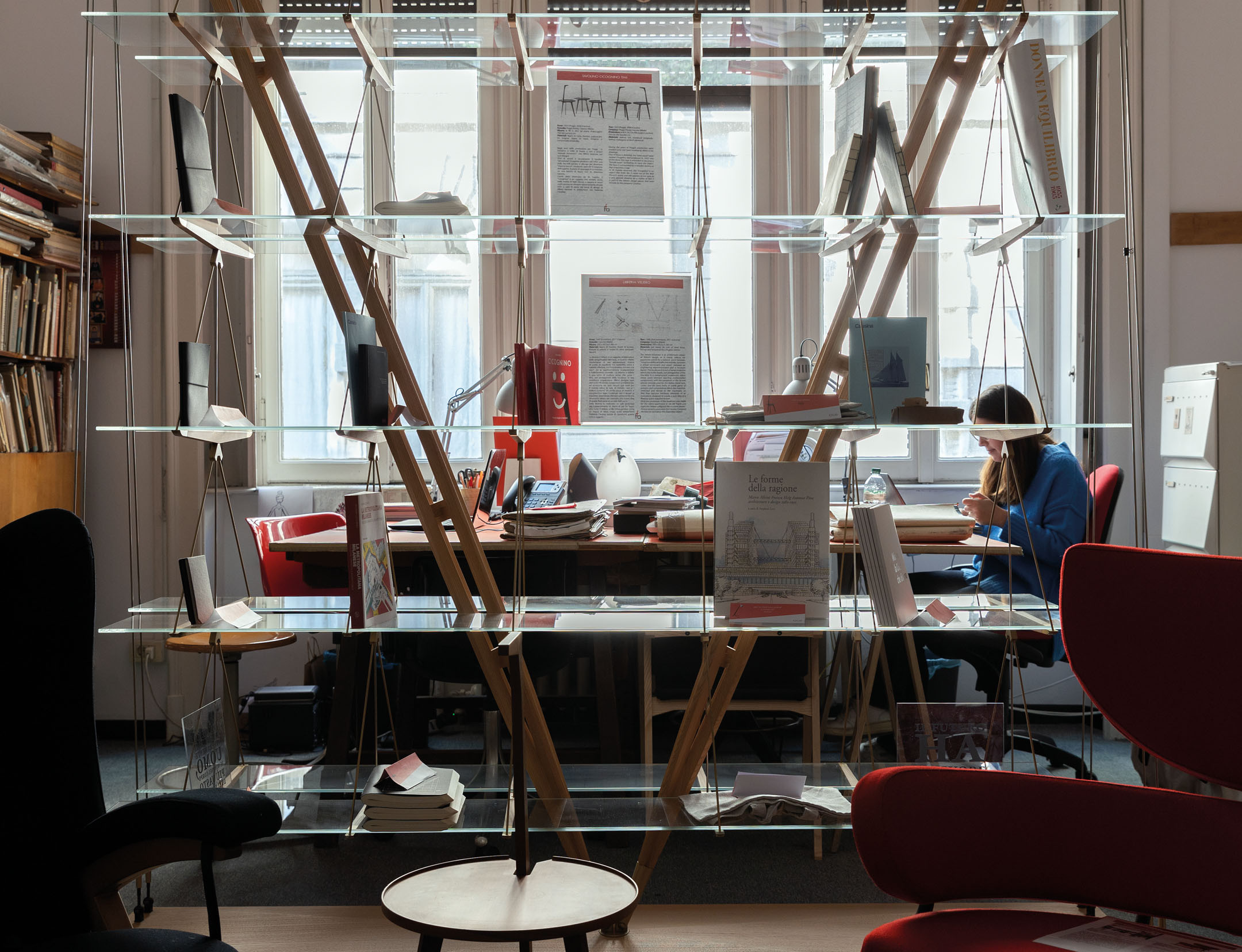 Franco Albini made his mark on Milan, the city in which he studied architecture as an architect, a planner and a designer. After working for Gio Ponti, Albini set up his own studio in 1931. Before the war he produced a remarkable glass fronted radio, recently put into production by Cassina which has also made a production version of the Veliero, a free-standing shelving unit that he designed and made for his apartment on via De Togni in 1940. Its timber and brass structure, and complex rigging, suggested its name – Veliero is the Italian for sailing ship. His furniture designs ranged from the rationalist precision of his desk for Knoll, to wicker. In the post-war period Albini was responsible for the discrete design of the stations on Line 1 of Milan's metro, with his architectural partner Franca Helg, and the graphic designer Bob Noorda. With Helg he also designed the distinctive La Rinascente department store in Rome.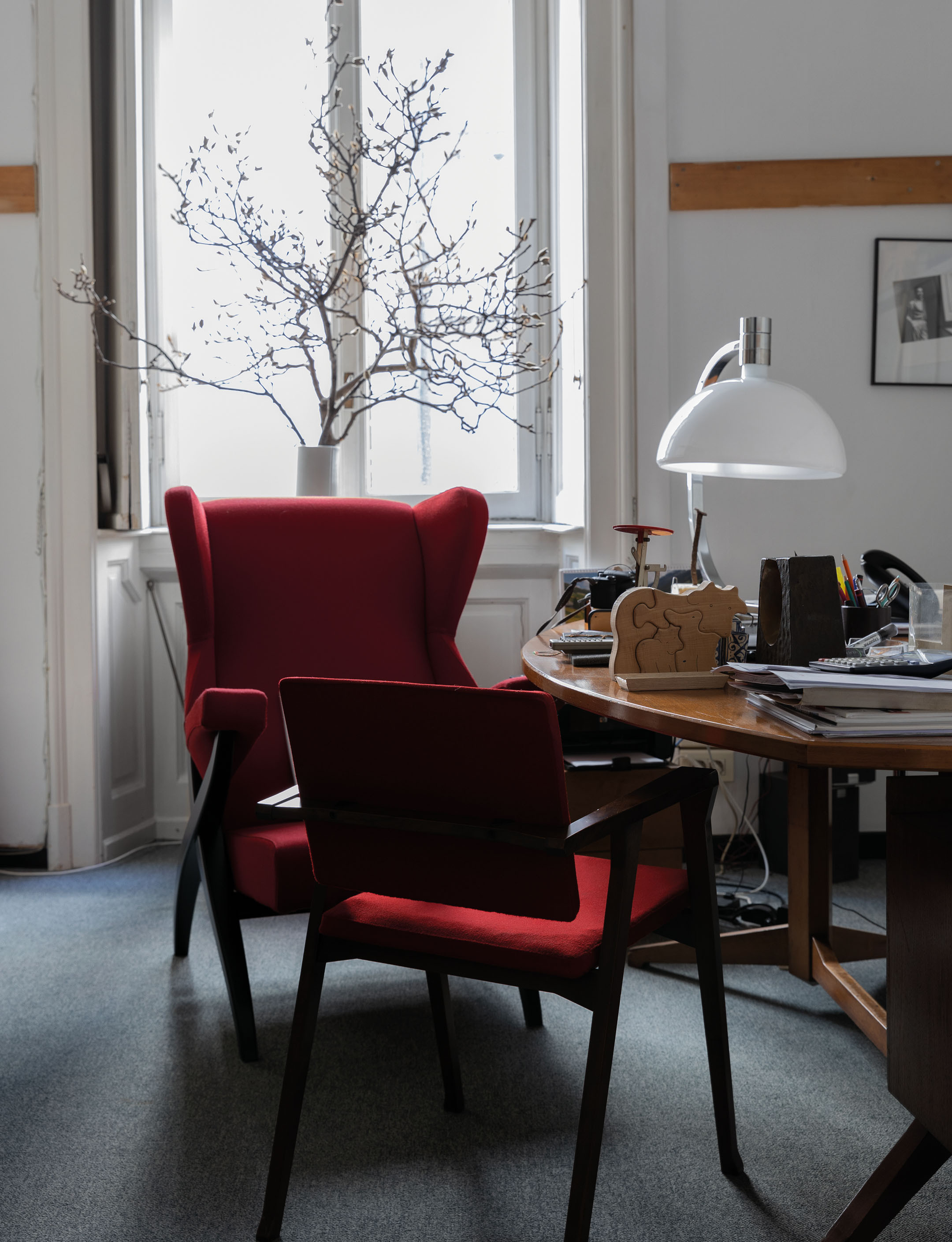 Franco Albini, 1905-1977, worked in a high-ceilinged apartment building in an early 20th-century block on via Telesio that is now open for visitors.
Achille Castiglioni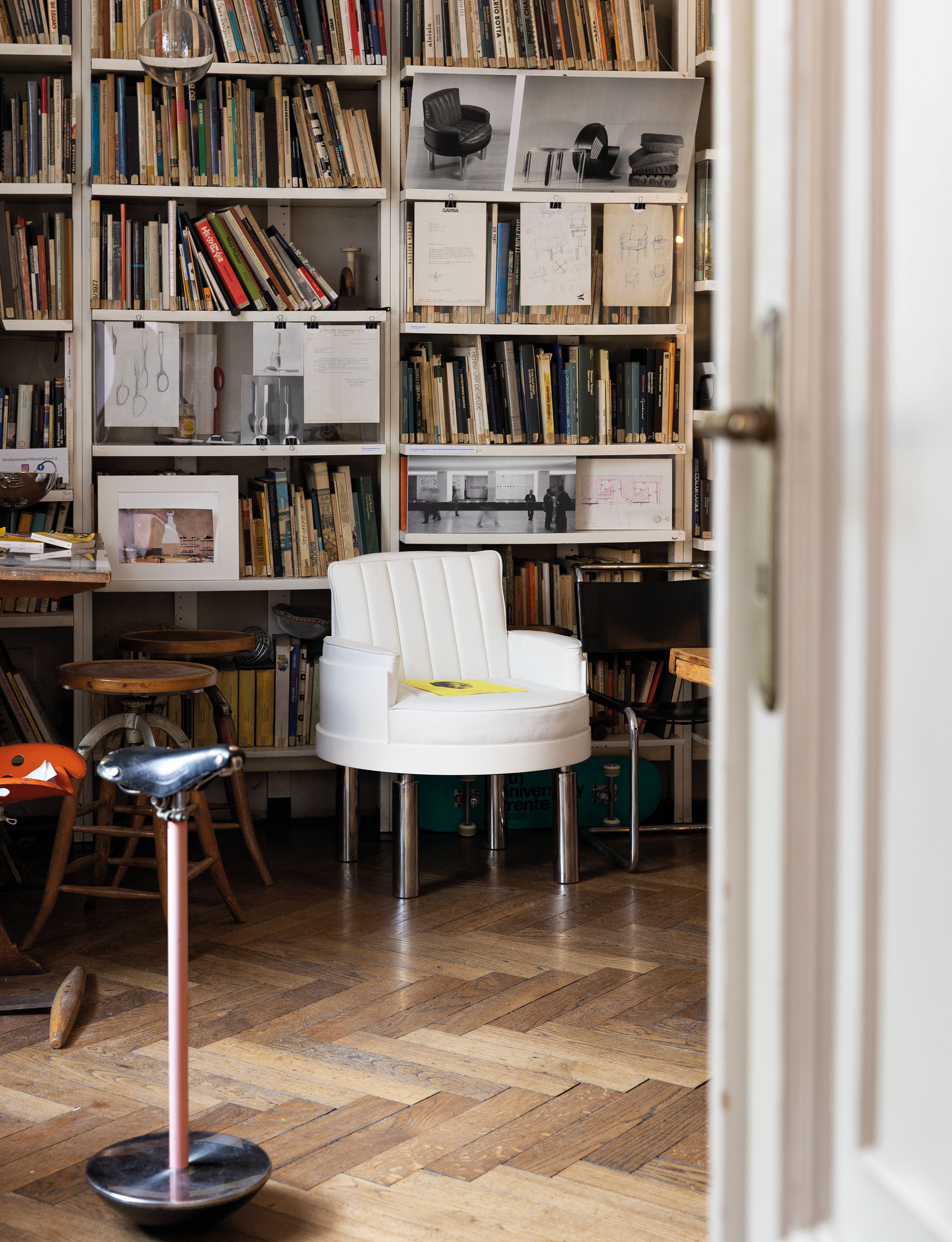 There were three Castiglioni brothers; all of them trained as architects. Livio, the oldest, set up a practice in the 1930s with Luigi Caccia Dominioni, which was later joined by Pier Giacomo, and after the war, by Achille, the youngest. The practice split, with Achille and Pier Giacomo working together until his older brother's premature death in 1968.
The studio overlooking Milan's Sforza castle became a museum after Achille's death in 2002. It reflects the remarkable mix of wit and rigour that characterized Achille's endlessly engaging outpouring of work. He and Pier Giacomo were fascinated by the possibilities of co-opting ready-made industrial components, as demonstrated by their stools for Zanotta, one of them based on a tractor stool, the other by a bicycle seat. They made a lamp for Flos that strung together a fishing rod, a car headlamp and a band saw. Together they designed radiograms for Brionvega. On his own Achille produced wristwatches and cutlery for Alessi. He was the consummate Milanese designer, elegant and self-deprecating, witty and ingenious. All qualities that you can feel in the beautiful rooms of the studio which still feels just as it was when he left it for the last time.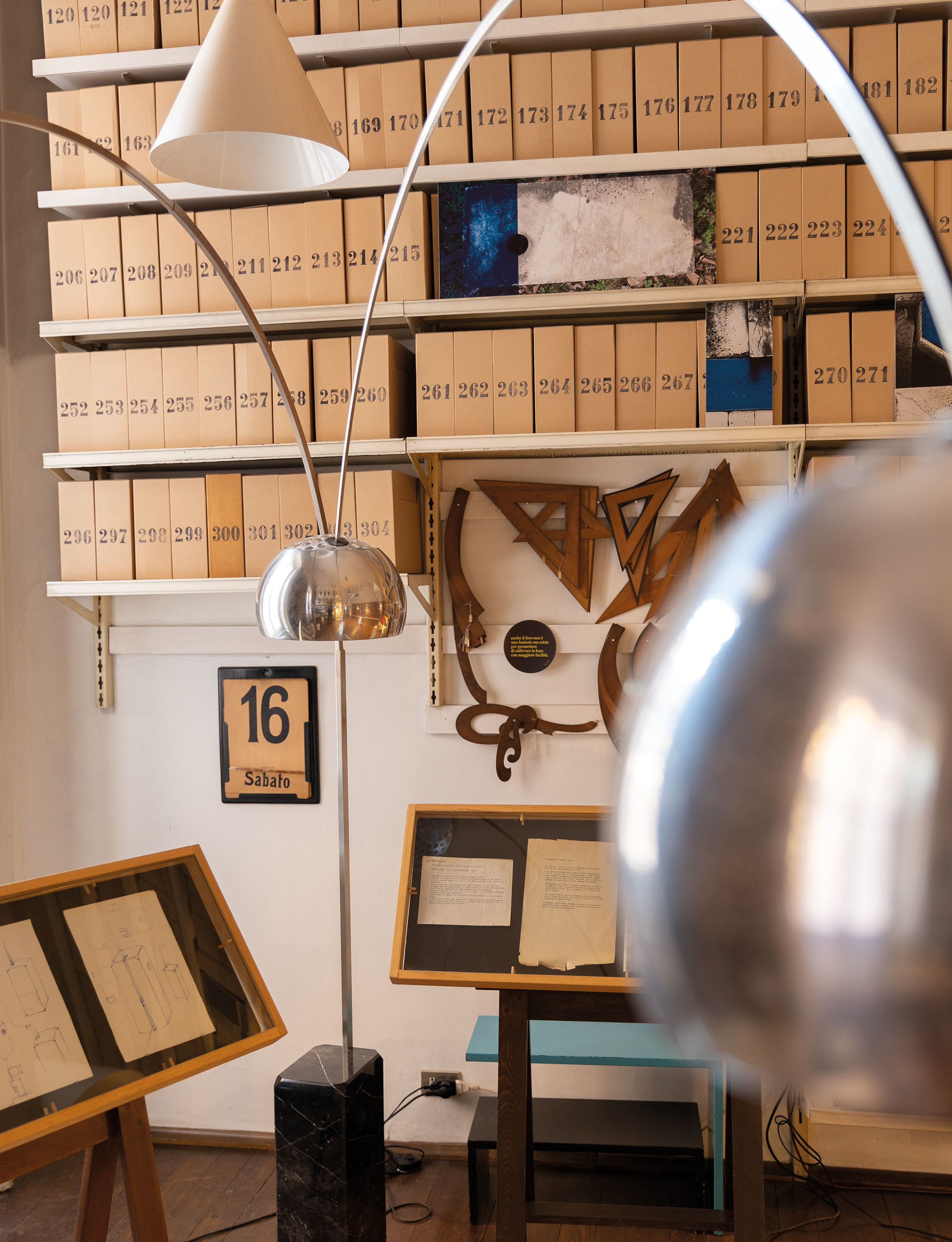 Achille Castiglioni, 1918-2002, worked in an apartment on the Piazza Castello, a massive crescent shaped block of early 20th-century dwellings.
Gio Ponti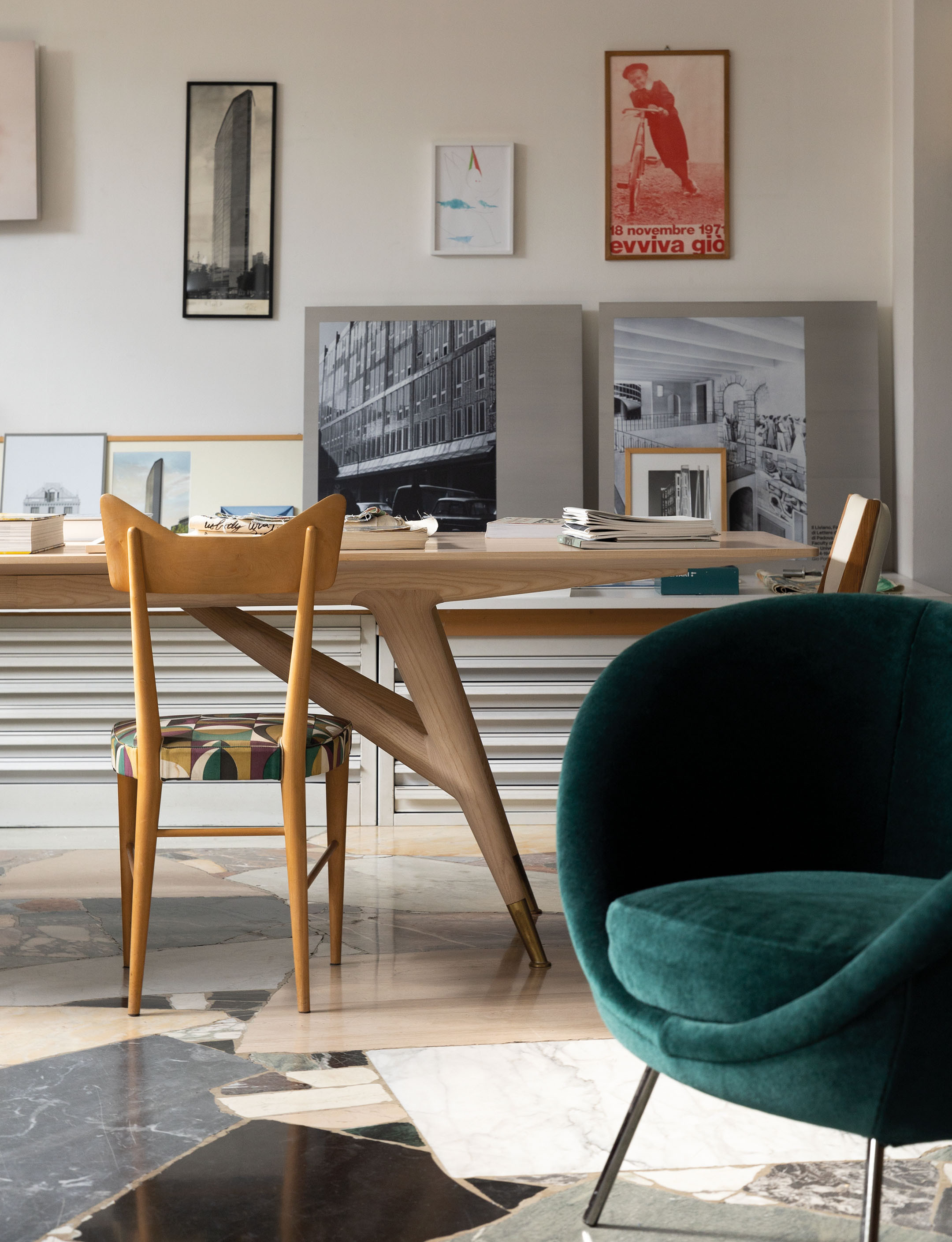 Gio Ponti more than anyone made Milan a world focus for design; a talented artist, an ingenious furniture designer – responsible for the remarkable Superleggera chair, light enough to be lifted with one finger, as strong as aluminium even though it is made with wood – and a prolific architect. He gave Milan its first modern landmark, the slender Pirelli tower, and was also the founder of one of the world's leading magazines of design and architecture, Domus, in 1928, which, with a brief hiatus when he made way for Ernesto Rogers, he edited until his death, from a desk that he designed himself. His career moved from a kind of art deco to a kind of classicism, and on to sculptural modernity, through a series of apparently easy stages, the nearest that architecture came to producing a Picasso. He could draw, beautifully, he painted, he made glass and ceramics. He built in Venezuela and America and throughout Italy. With a level of generosity unusual in the architectural world he was interested in the work of other designers and prepared to champion them. Ettore Sottsass and many others acknowledge the debt they owed him.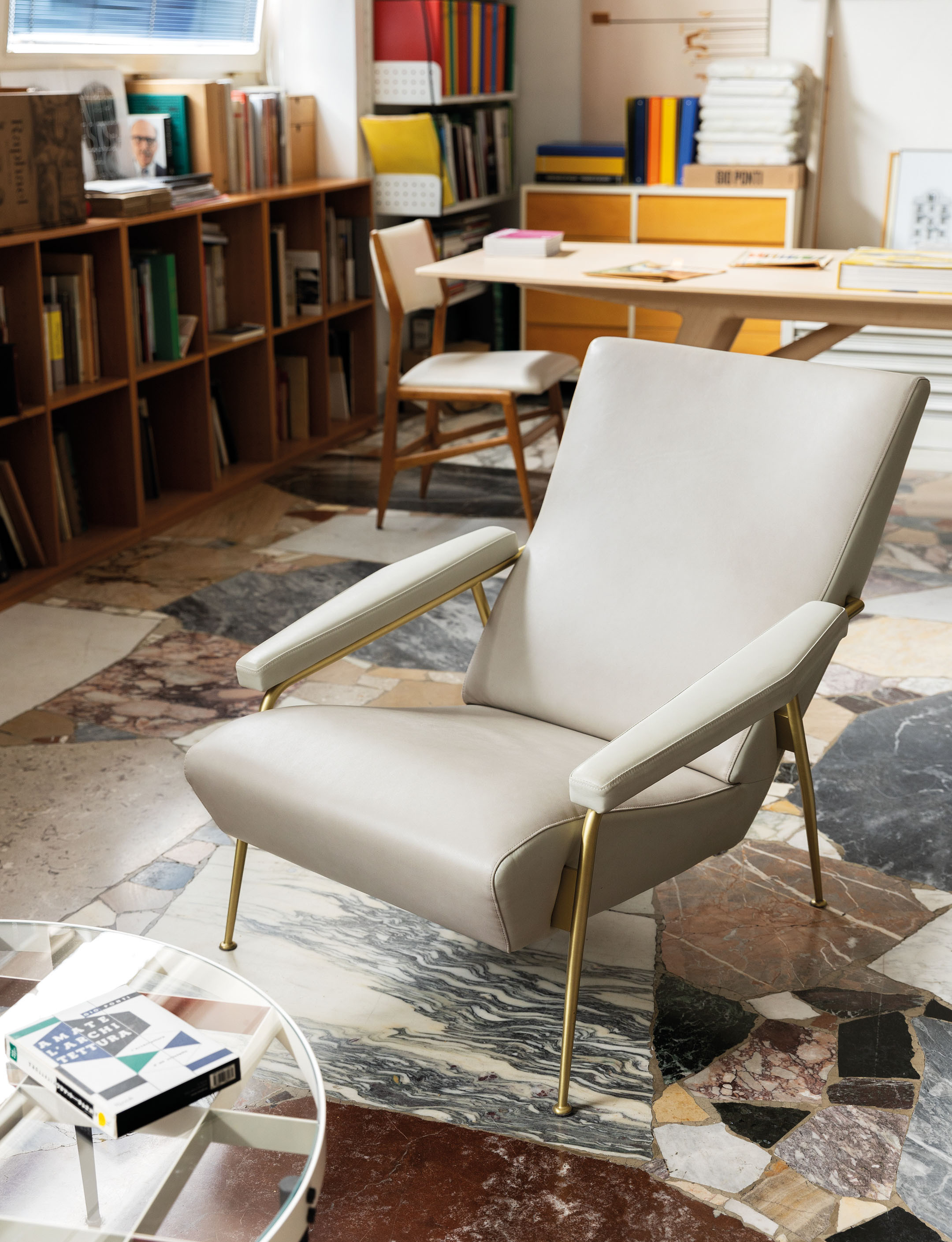 Giovanni 'Gio' Ponti's (1891-1979) home for the last 22 years of his life was an apartment on the top floor of a building that he designed on the via Dezza in Milan in 1957. His studio was on the ground floor and now accommodates his archive.