No living designer has demonstrated a more convincing grasp of both the technical and cultural significance of the chair than Antonio Citterio. In the course of the 50 years since his first commercial piece of furniture went on sale, he has been responsible for an extraordinary range of designs, aimed both at the home and the workplace in an apparently unstoppable stream of fresh and inventive new products. Citterio's great inspiration, the American designer and architect Charles Eames, designed no more than 20 chairs, masterpieces though they were, before losing interest in furniture. Citterio is responsible for hundreds, or even, depending on how you count all the permutations, thousands of designs. He has a claim to having reinvented the sofa, turning it from a formal object into the social centre of the home. But he also designs highly engineered complex work chairs with sophisticated tilting mechanisms for optimal ergonomic performance. He has designed folding chairs and garden chairs, chairs using recycled coffee grounds to reinforce plastic. He has designed an exquisite and costly chaise longue for Hermès and mass-produced kitchen chairs. And he is far from finished.
Looking at the whole range, what comes across is his exploration of the changing way that we use seating, as well as a mastery of how to make the best use of production techniques. He sees seats as systems as much as finished sculptural objects. 
Perhaps most surprisingly, though Citterio is the embodiment of a modernist designer, he also has a fascination for the history of furniture design. His work for Maxalto, the offshoot of B&B Italia, has been a long running exploration of the art deco tradition of Jean-Michel Frank. He has learned from Mies van der Rohe, and Marcel Breuer, and Jean Prouvé and even the arts and crafts movement. Citterio uses precedents in acknowledgement of the achievements of his predecessors, rather than as stylistic revivals.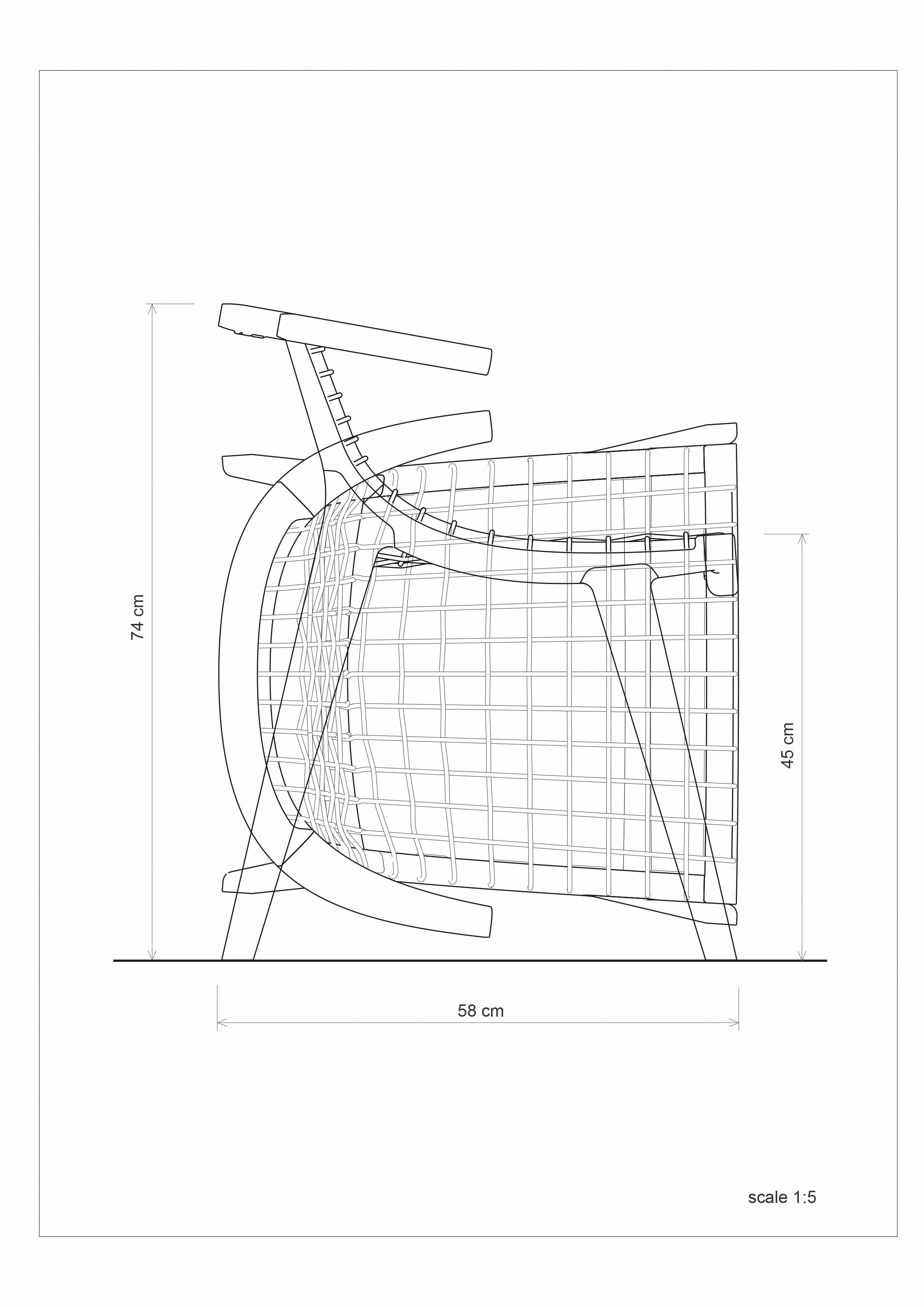 Klismos manufactured by Knoll, launched 2022
Knoll has been manufacturing classic pieces of furniture from the time of Mies van der Rohe. Citterio's first design for the company consciously sets out to evoke the timeless quality of the refined simplicity of that period. His design is based on the seats depicted on Grecian vases 2,500 years ago and realised in physical form in the 1930s by the British designer TH Robsjohn-Gibbings.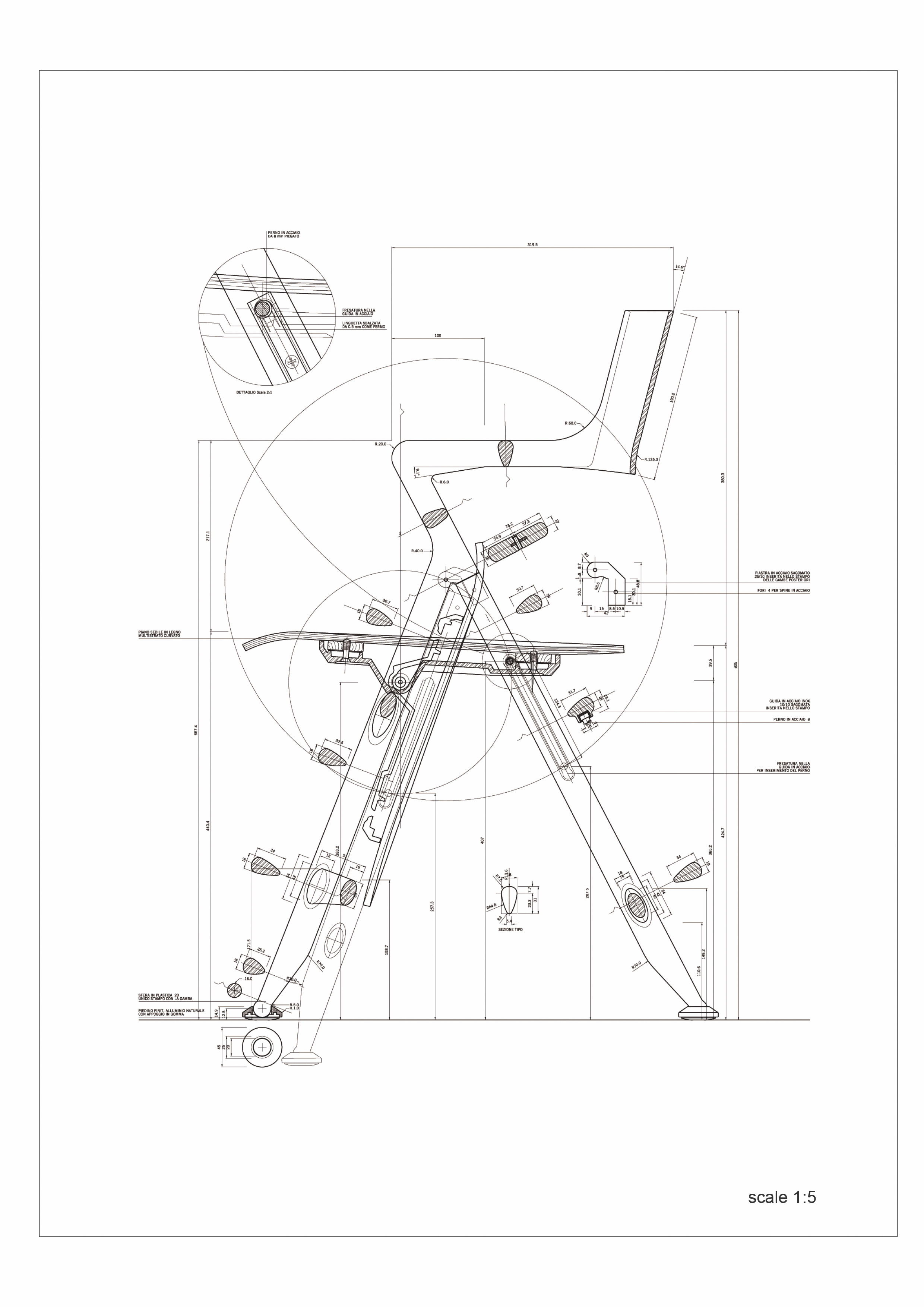 Dolly manufactured by Kartell, launched 1999
Citterio regrets that the Dolly chair is no longer in production. It both folds, and stacks. Unusually for a folding chair it is also comfortable. It is a technical tour-de force. Earlier chairs made from glass-reinforced plastics needed deep uniform profiles. When Dolly was designed technical advances meant that it was possible to vary the cross section of the structure.
ABC manufactured by Flexform, launched 1996
The work of Italy's rationalist architects from the 1930s has always been an inspiration for Citterio. Their influence is visible in the buildings that he designed for Esprit and Ermenegildo Zegna in Milan, and in the reduction of the ABC into three basic geometrical forms, connected by an invisible mechanism and a pared down tubular metal arm.