Tom Dixon has done a lot of things, but completing a conventional design education is not one of them. That hasn't stopped him from becoming one of Britain's most inventive designers, driven by a continual curiosity, and a disarming ability to make the most out of any material or situation.
There are nine Tom Dixon shops now, four in China, one in Japan, two in Italy and another in New York as well as the flagship in London. In total there are 150 people working for Dixon. It's a global reach that sends him travelling around the world.
After the session at which Anima's photographs were taken, he was on the way to the airport for a trip that would take him first to New Zealand, then Australia to promote his products, followed by a flight from Melbourne to Delhi.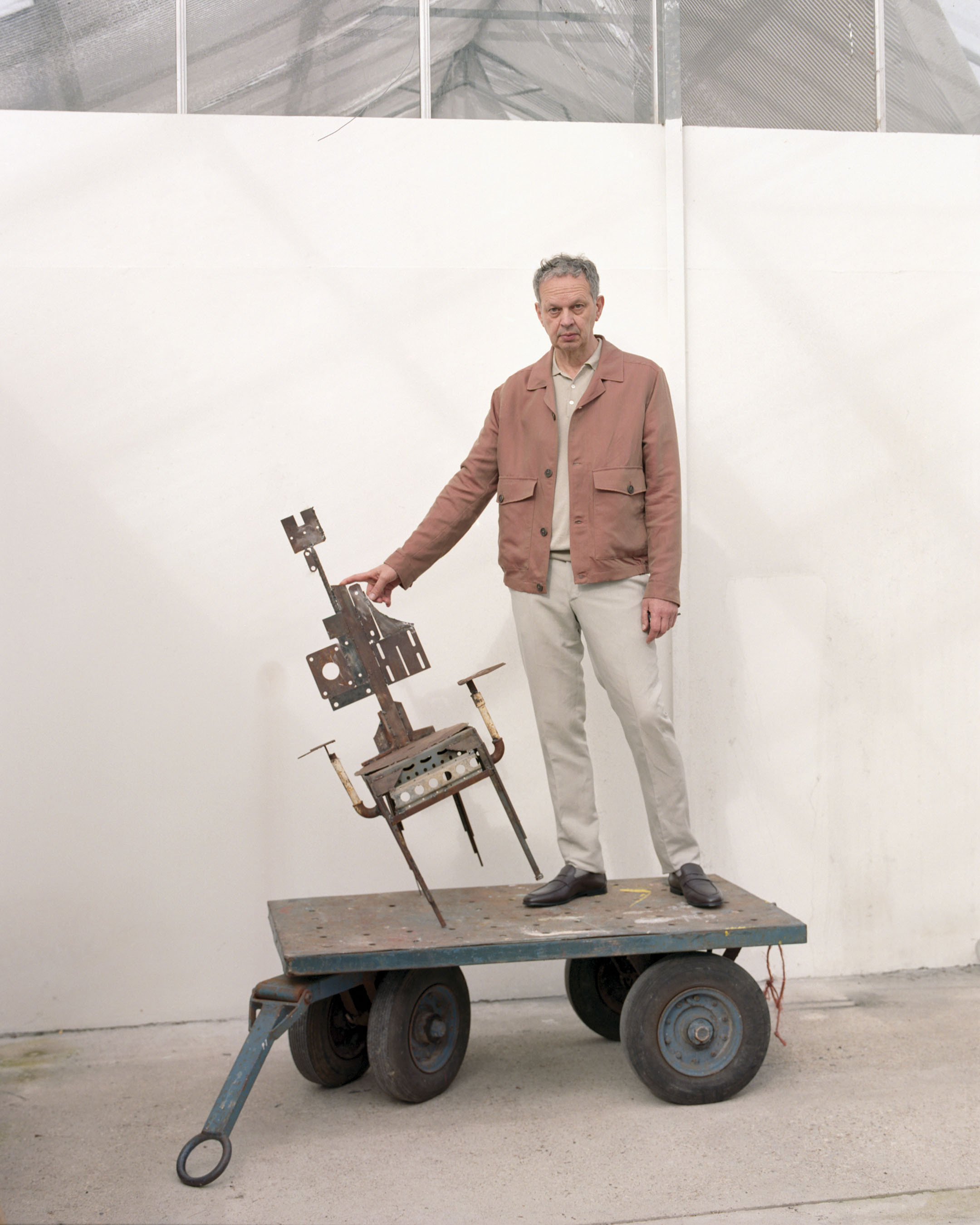 The British designer's name has become a brand now, but it is anything but corporate or bland. He was born in Sfax in Tunisia, where his father was teaching English, and his mother is half French. Dixon, however, is the elusive personification of cosmopolitan London, mixing the gritty and the precious, found objects with handcraft and design classics, combining them all with a gently subversive wit and a natural eye for form, colour and materials.
The stores offer furniture, lighting, and domestic accessories, both to casual shoppers, and to the contract furnishing market. But Dixon likes to bring his stores to life, so food and drink has been a part of the picture since he first opened a pop-up restaurant with talented chef Stevie Parle in a canal-side building at the more interesting end of Ladbroke Grove that became the Dock Kitchen. When he set up there he noticed an abandoned water tower across the street, bought it, and managed to turn it into a unique circular apartment in a typically pragmatic way.
Food was an equally casual addition. "I cooked lunch for my staff, so a restaurant was a natural step." There is a Dixon restaurant in the Milan store and a bar in his Beijing outlet. The Coal Office in London has a very successful restaurant operated with Assaf Granit. As well as objects and furniture he designs eclectic interiors, ranging from apartments inside a Herzog & de Meuron-designed tower at Canary Wharf, to the interiors of the Mondrian Hotel in London.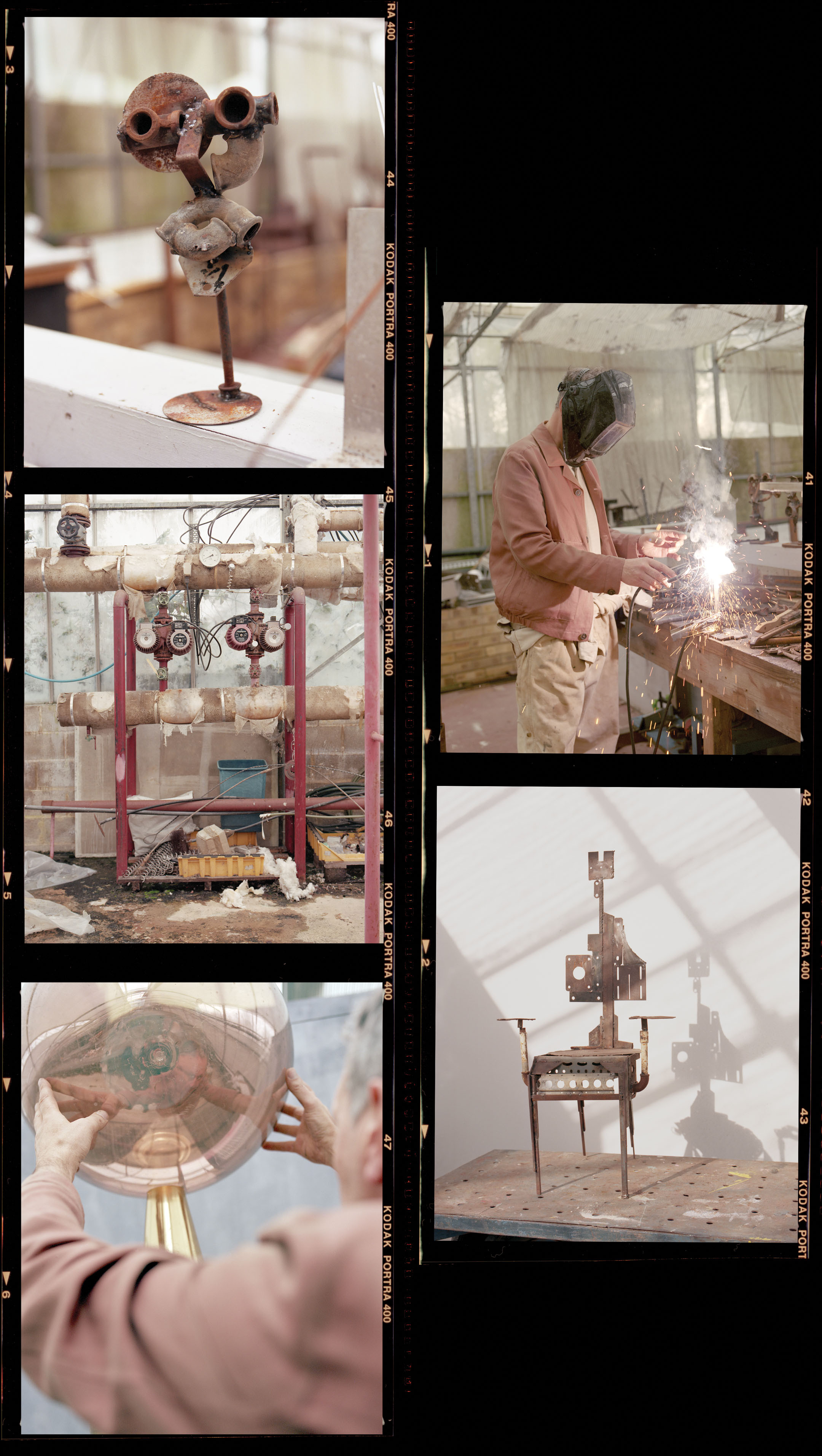 Dixon's career tracks the evolution of contemporary design in Britain since the 1980s, when he was making one-off pieces of creative salvage, to the present day when his furniture is made in factories and he designs superplastic formed aluminium chairs, lighting systems using the latest evolution of LED technology, and all-purpose sofas for IKEA.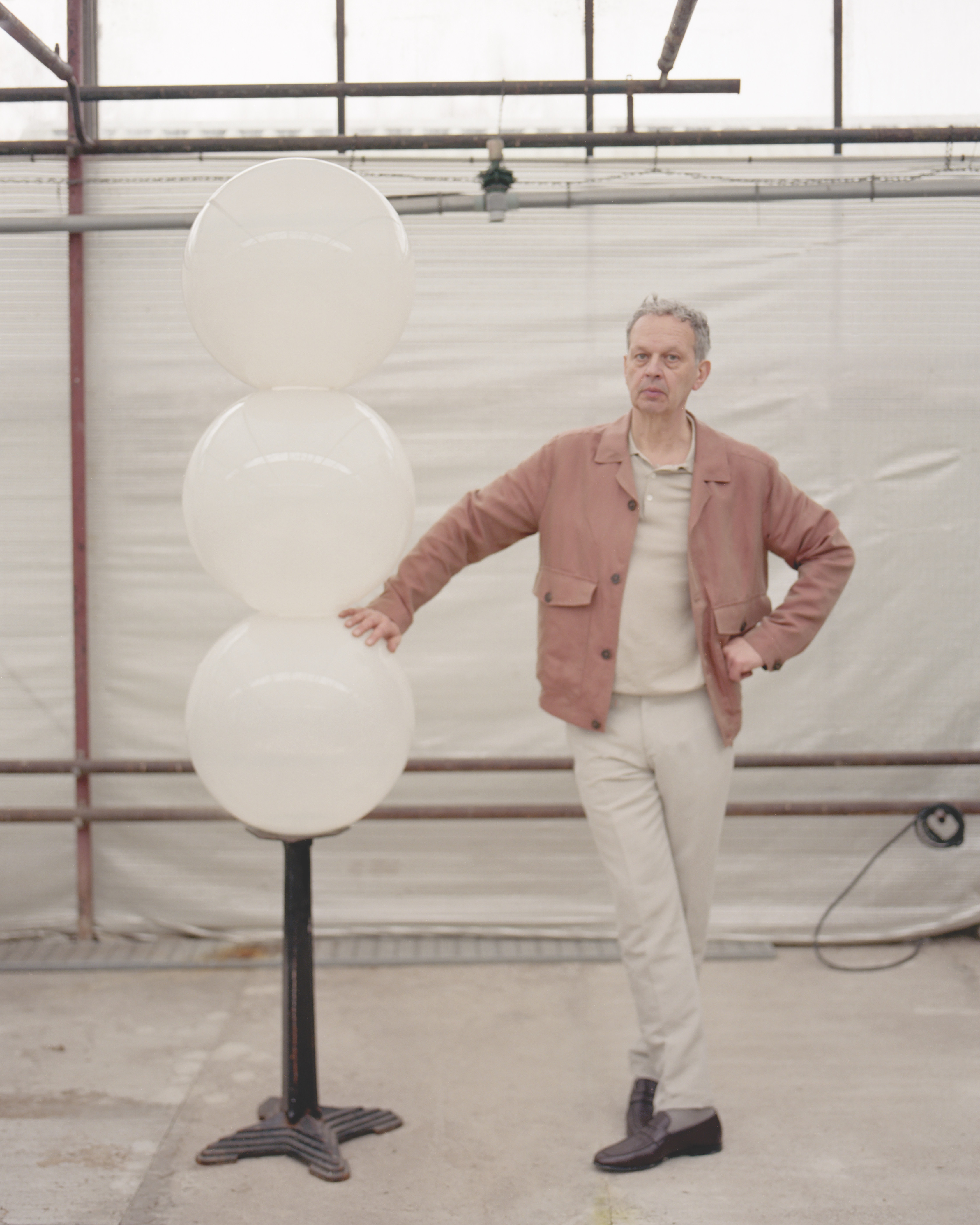 The peripatetic migration of his studio, from Notting Hill's All Saints Road, which he once shared with the French designer and maker André Dubreuil, to Kings Cross where he took over the Coal Office, a relic of the industrial revolution, is an insight into the shifting social geography of creative London. Most recently the pandemic lockdown saw him going back to hands-on making – as he puts it, for the sheer pleasure of it – in a studio in a part-derelict orchid-growing industrial greenhouse close to Brighton. "McBean's nursery has been here since 1897, it's a kind of dystopia in the countryside with only part of it still in operation. I have made a studio there."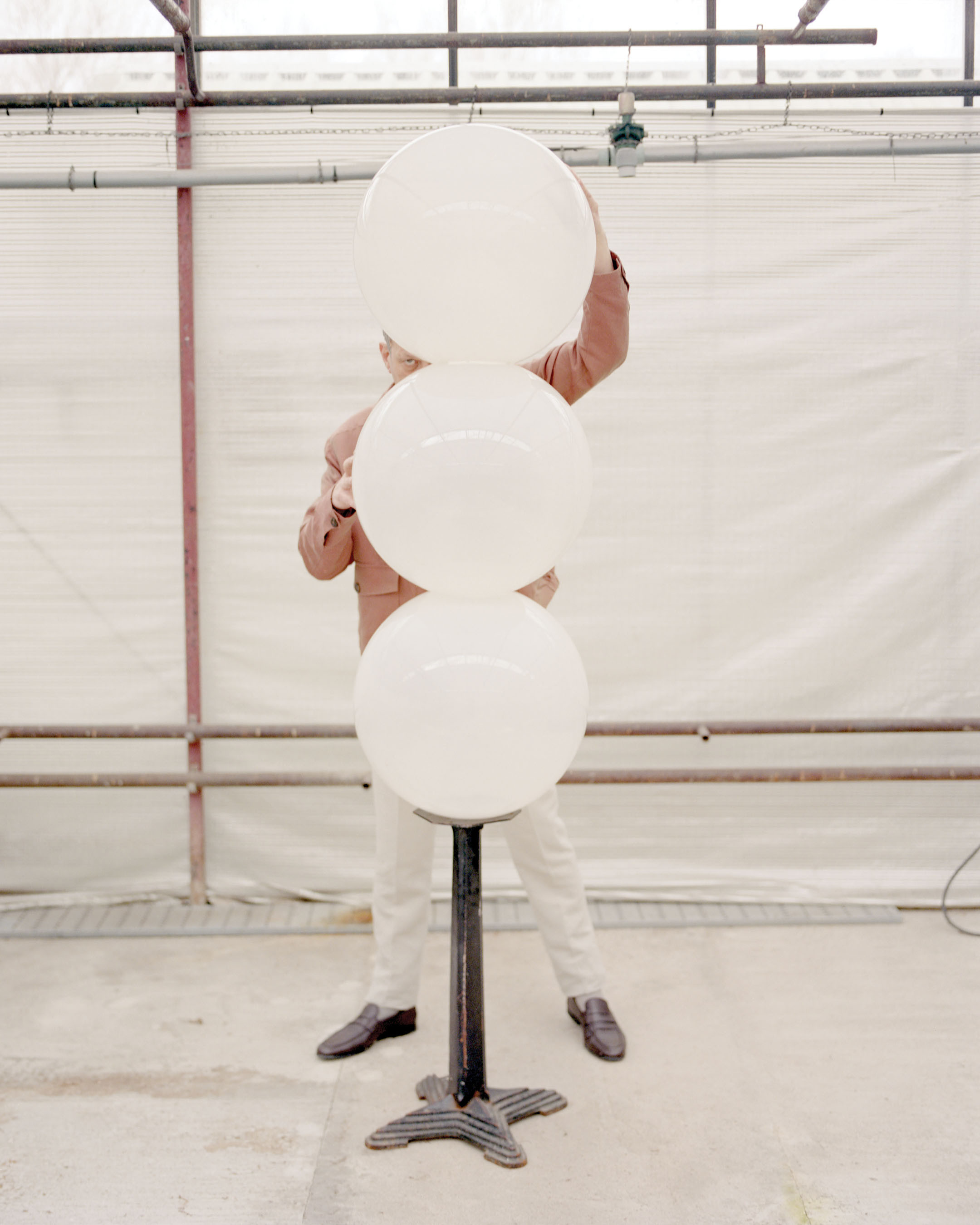 Dixon did manage a six-month stint on the foundation year programme at Chelsea School of Art, as it was then, before a motorcycle accident ended his student career. He played bass guitar for Funkapolitan, a moderately successful post-punk band for a while. He supported himself with music events at weekends and taught himself how to weld metal at the start of the 1980s, a skill which he was able to use to turn himself into a designer. At a time when Britain's industrial base was shutting down, there was no obvious way for a designer to get their work into production, other than to make it for themselves. It was a moment that produced a kind of informal group of designers in London who were putting salvage to creative use to make furniture. In Ron Arad's case it was leather upholstered seats taken from Rover cars and combined with scaffolding. Dixon's S chair also began by welding scrap; a steering wheel for the base, a recycled rubber inner tube provided the seat and the back. It was a design that reflected a particular moment, but also one which encapsulates Dixon's career. The fashion retailer Joseph Ettedgui put a display of his work in his shop window. In 1989, when Giulio Cappellini took over the creative leadership of the family firm, sensing that design was moving beyond the traditional group of Milanese masters, he began to look for designers from outside Italy. Tom Dixon was one the first designers that he took on. Cappellini started manufacturing an industrial version of the S chair that Dixon had once made with his own hands and 30 years later it is still in production.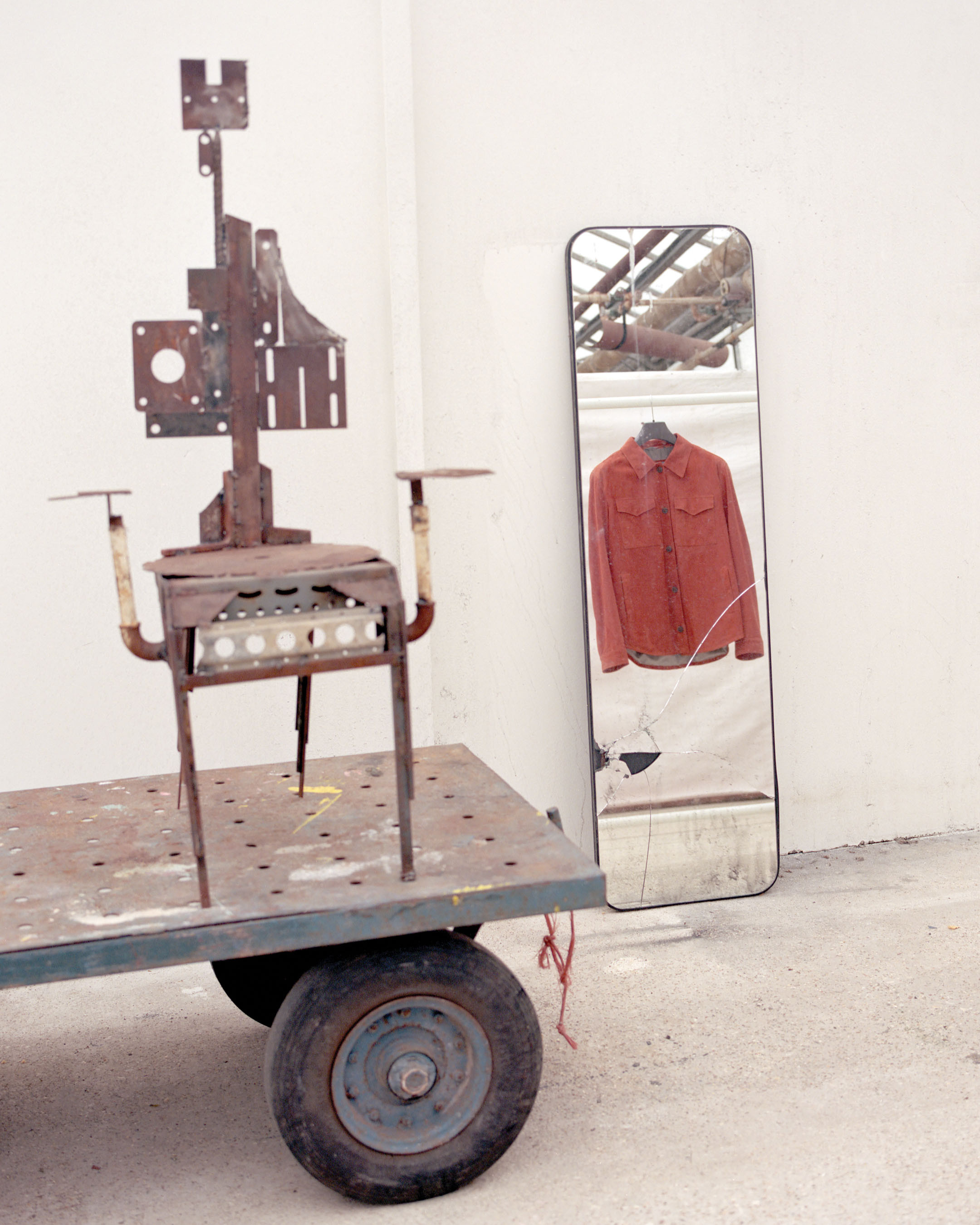 In the early days of his career, Dixon always cited Terence Conran – who had also started his career by using his welding skills to make and sell furniture – as an inspiration. In fact, Dixon would spend 10 years as design director and subsequently creative director for Habitat, the home furniture retail business that Conran had started in the 1960s. In those days, when Dixon tended to wear the kind of overalls that you would associate with garage mechanics, Conran in his blue shirts and suits seemed like an unlikely role model. But in the way that Dixon has grown since starting his own brand and developed the reach of design, mixing making and convivial interiors, he was closer than we knew.