MUDAC
The Museum of Contemporary Design and Applied Arts (MUDAC) first opened in 1967, moving to a second home in 2000. From 2020 it has been based in Plateforme 10, a 25,000m2 arts district that it shares with a fine arts museum and a photography collection.
Architects: Francisco and Manuel Aires Mateus
2023 exhibition programme highlight: 'Beirut. The Times of Design'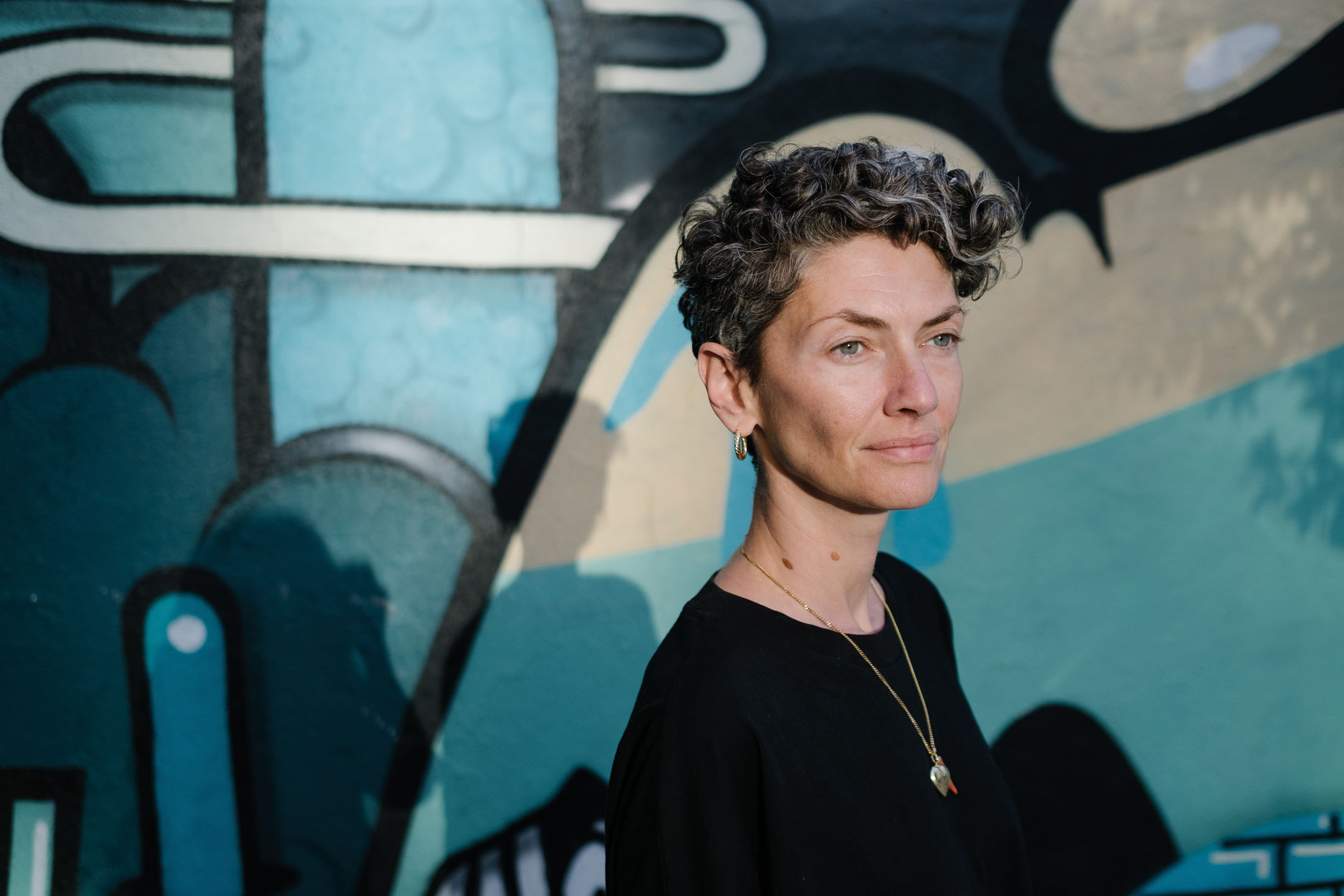 As a counterpoint to the idea of universal, canonised knowledge and analytical reason which governed the rational divide of nature and culture, the ancient Greeks deployed the concept of mētis. It denoted a form of embodied intelligence crafted by contextual responsiveness, a type of intuition cultivated with experience, resourcefulness and technical mastery not devoid of proto-magical trickery and the cunning ability to devise solutional strategies with both method and creativity. Aristotle would have possibly singled out design as a mētis-laden practice on par with navigation and medicine.
Design is a shapeshifting set of modes through which we apprehend, imagine and build our rapport with a world that is everyday a little bigger, deeper, expanded through hybrid realms of existence – the perceptual and relational universe of reality revealing itself populated by myriad entanglements among various forms of intelligence, from the microbial scale of fungi and bacteria, or living organisms like slime and plants, to that of synthetic matter such as artificial networks. The exploration of such hybrids and relationships fuels and determines our socio-cultural lives, and the wider shape of the world.
I see design as a poetics and science of relations that transforms as we transform with it, and a form of practical wisdom that more than others can engage with the fascinating complexities involved in a future evidently destined to drive the 'human' off its centre.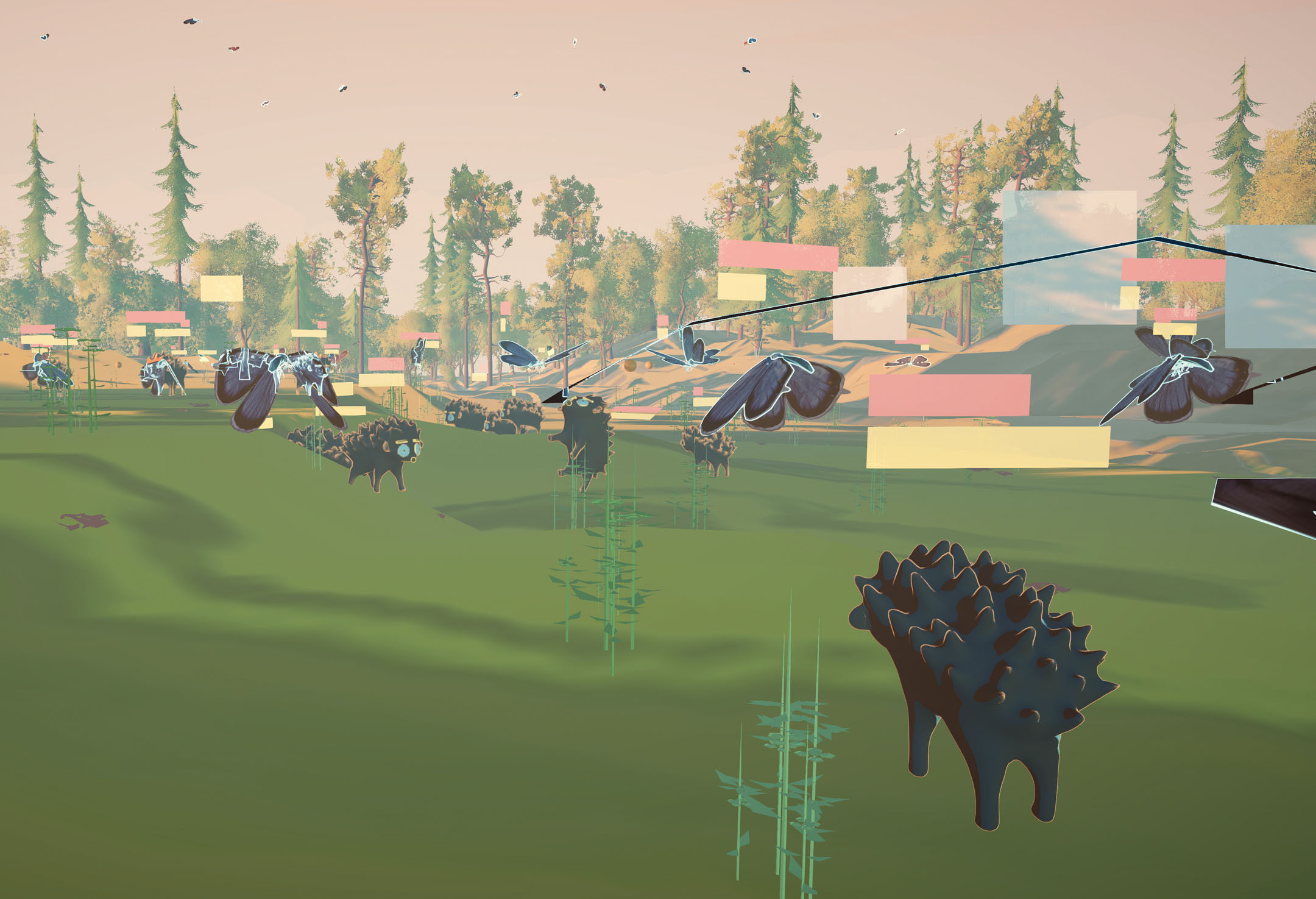 The museum I envision is a world-building enterprise that engages these future-facing ecologies of poli-disciplinary knowledge, fostering creative activism and social debate that encourage a view of the web of life liberated from dominating worldviews to embrace instead the empowering notion of what physicist Karen Barad calls 'intra-action', where categories of identity are mutually defined and interpenetrated. In a world still abated by inequalities deeply written in our bodies and territories, the future we could inhabit is one where the most effective technologies are those that leave no trace; cities, as theorist Tony Fry would say, are designed as metabolic events of circular making and dissolution, with new epistemologies emerging at the crossroads of human dreaming, synthetic culture and algorithmic rituals. 
As public fora and collective encounters rapidly dematerialise, museums remain precious fortresses of publicness, to explore the biography of ideas – no longer that of objects, spaces, materials or places as discrete entities, but the genealogies of thought that bring them all into ever new relational paradigms of planetary life.
Their mission as purpose-driven organisations is one exercised in orchestrating conversations among public, private and civic stakeholders designing the protocols and environments in which life is imagined, nurtured and perpetuated.
– Beatrice Leanza, Director, MUDAC
V&A Dundee 
A partnership between the Scottish Government and the Victoria and Albert Museum in London established by Henry Cole after the Great Exhibition of 1851. Opened 2018.
Architect: Kengo Kuma
2023 exhibition programme highlight: 'Tartan. A radical new look at one of the world's best-known fabrics'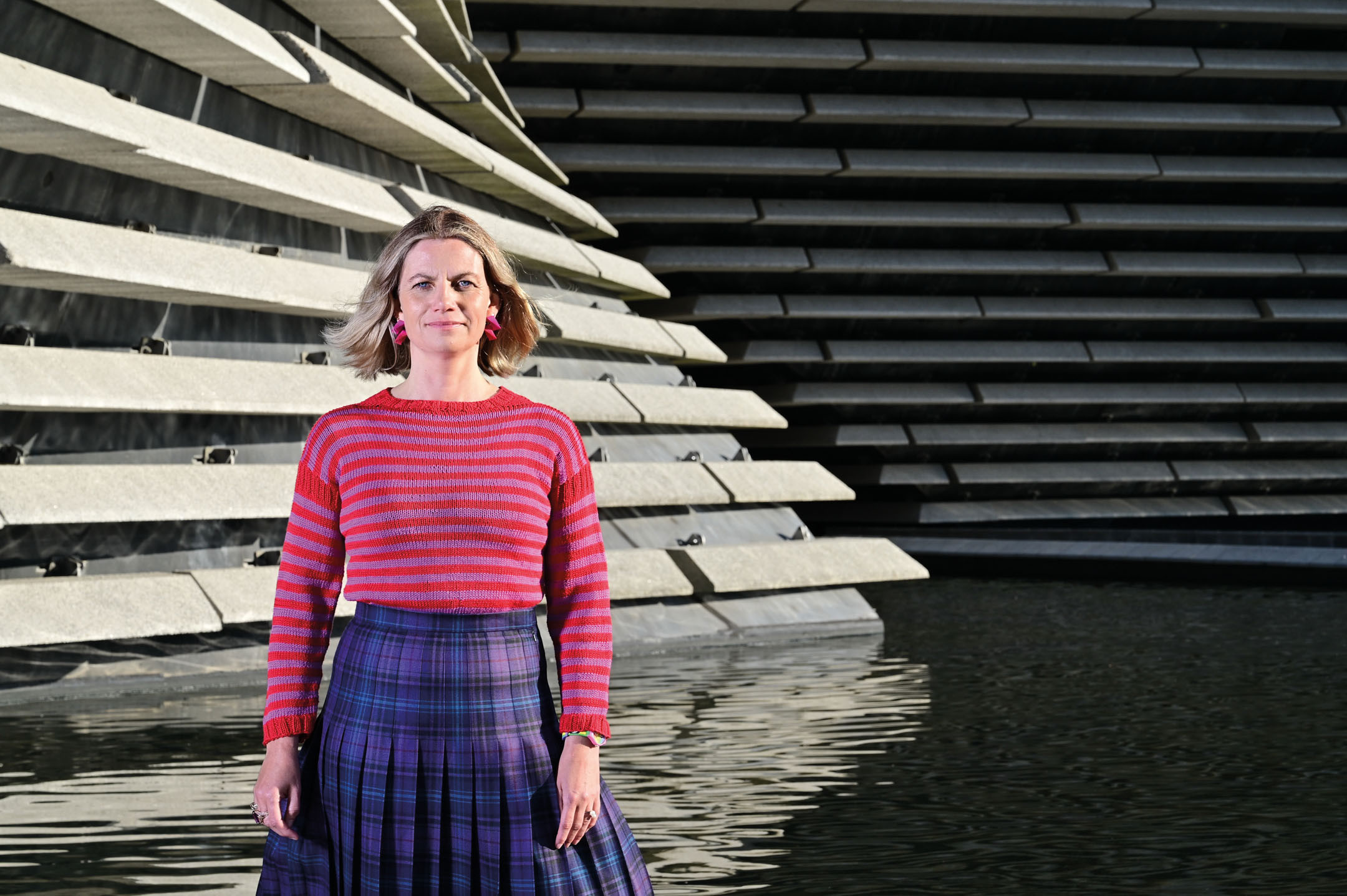 Every single person engages with architecture and design every day. They are the most accessible forms of creativity.
We're too often surrounded by careless design that disregards the planet that hosts us and hinders, rather than helps, people. Design museums advocate for good design for everyone. 
In 2018, V&A Dundee opened as Scotland's dedicated design museum and part of the V&A family of museums. The creation of the museum in Dundee, the UKs only UNESCO City of Design, is part of an ambitious cultural regeneration plan with the design museum at its heart as a creative catalyst. V&A Dundee was conceived as a 21st century museum, designed for everyone as a place to experience and enjoy design from Scotland and from around the world.
Our mission is to inspire and empower through design and to champion design and designers and the infinite possibilities they bring. Our programme aims to generate joy and spark curiosity for and with audiences, and to inspire confidence in design, providing thought-provoking content for schools and professionals. The museum's role is multiple – cultural, social, economic and civic – we are creating jobs, contributing to the economy, and have significant convening power and influence through the stories we tell. The museum is bringing a new audience to design, from city planning to the future of plastics, to showcasing the best in Scottish design.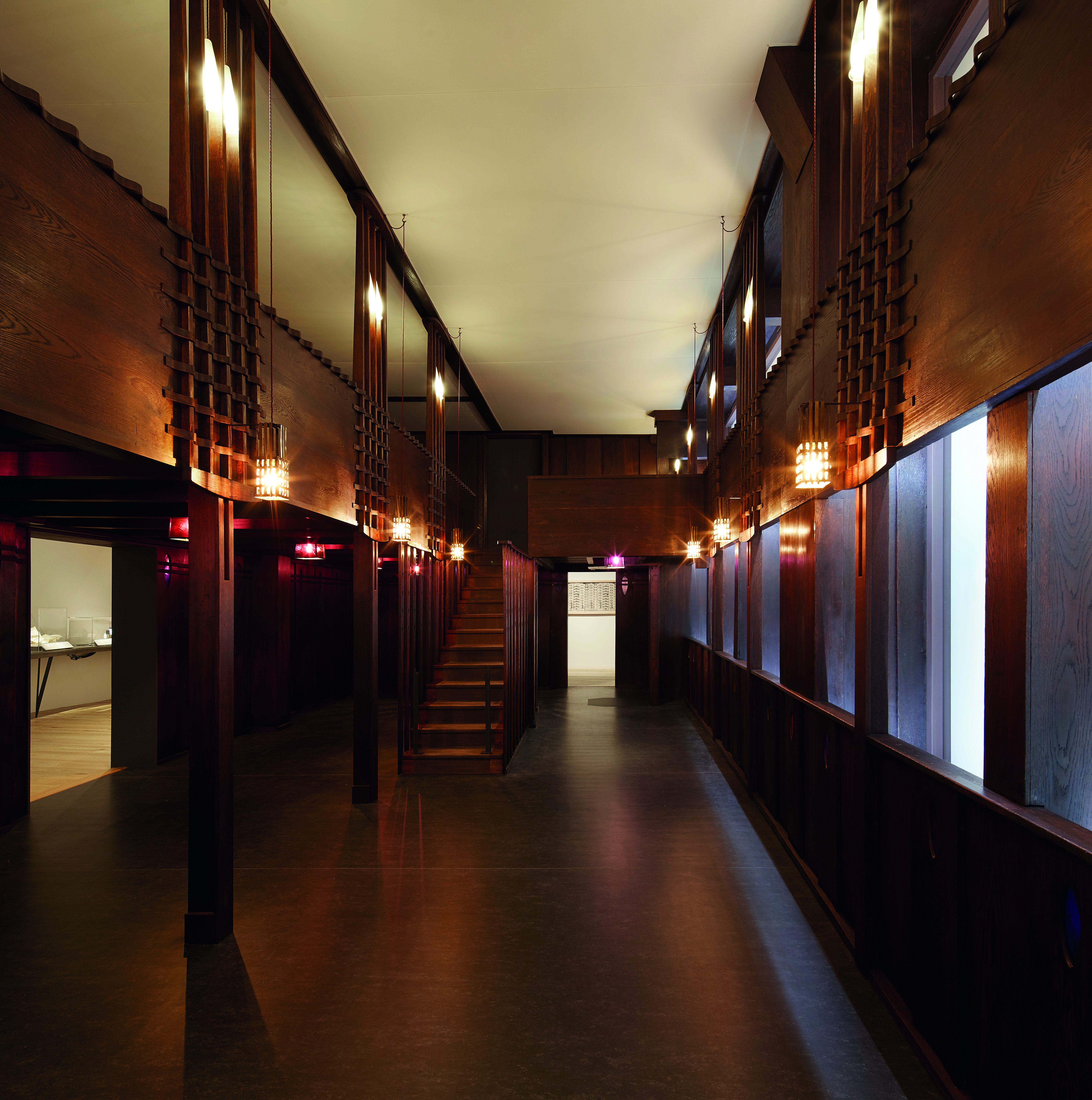 The museum itself is a marvel of architecture, designed by Kengo Kuma and inspired by Scotland's cliffs and riverside location, the changing light alters the feel of the spaces each day. It's created a new harmony between river and surrounding city and has become a new icon for Dundee; later this year we will open a new exhibition exploring the building's unique design stories. 
The design of our building shapes our role as a design museum, we respond to it in a range of ways. The Scottish Design Galleries tell diverse stories of 500 years of design, making and manufacture from Scotland; we stage spectacular exhibitions within Scotland's largest exhibition galleries and host talks, tours, workshops and activities for all ages.
We are champions of exhibition making. Engaging audiences in design through a deep exploration and excavation of themes, collections, archives and designers that reflect and refract our humanity, and the ideas and values that help to define the times we live in and through. Exhibitions reveal how our understanding of the past changes with present times. This year we are staging a landmark exhibition on Tartan, a radical look at one of the world's best-known fabrics – telling its design story from the historic to the contemporary, the rebellious to the established, the sublime to the kitsch. 
In our 5th year we are thinking especially hard about what this design museum is for – a place to gather, to mark moments, and to celebrate who we have been and who we can be through design. A place of joy, curiosity and challenge; a place that is useful and loved, attuned to the times we live in, yet able to transcend them. 
– Leonie Bell, Director, V&A Dundee
MAK Vienna
Inspired by London's Great Exhibition, the Museum of Applied Arts (MAK) was founded in 1863 and moved into the purpose design building that it still occupies in 1871. The adjoining University of the Applied Arts was initially part of the museum's activities before it became an independent institution.
Architect: Heinrich von Ferstel
2023 exhibition programme highlight: '/IMAGINE: A Journey into The New Virtual'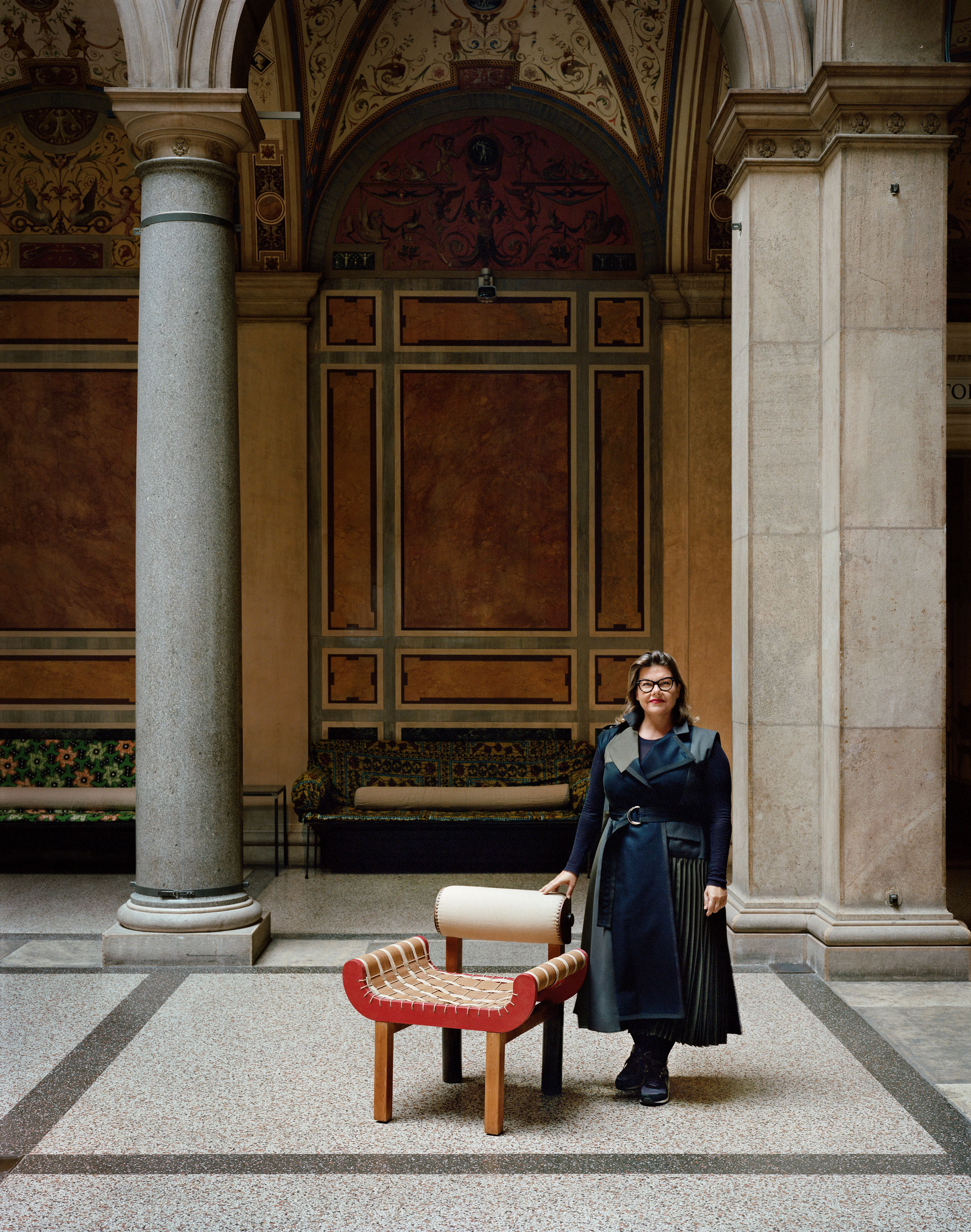 My answer to questions about the purpose of a design museum would have been different before I became the director of one of the world's first examples of the type. Of course, I knew the MAK well. I was a student at the design school that had originally been founded as part of the museum. I knew its collection, its history, and its recent development. It was an exhibition about Bernard Rudofsky at the MAK that made me want to study design in the first place. But living and working so closely with a couple of hundred thousand extraordinary objects has changed my perspective. I have completely fallen in love with our collection and the possibilities that it offers us.
It is inevitably the collection of a museum of the applied arts, founded in 1863, with the Victoria & Albert Museum in London as a model. Its building, in the style of Italian Early Renaissance on the Ringstraße, is an architectural manifesto for the museum's mission to demonstrate the highest skills in art and making and provide a model for manufacturers and designers. With carpets, porcelain and glass, furniture and woodworks, metal and jewellery, design, architecture and fashion, but also contemporary art, the collection reaches back to the medieval period but looks to the future. 
Rudolf von Eitelberger, the first professor of art history in Vienna, was a truly inventive and modern-minded founding director, and his strategy still offers us a model. By establishing a design school in 1867, theory and practice were brought together. von Eitelberger took advantage of the Vienna World Fair in 1873 to organise the world's first art studies conference, emphasising the museum's orientation toward education and research.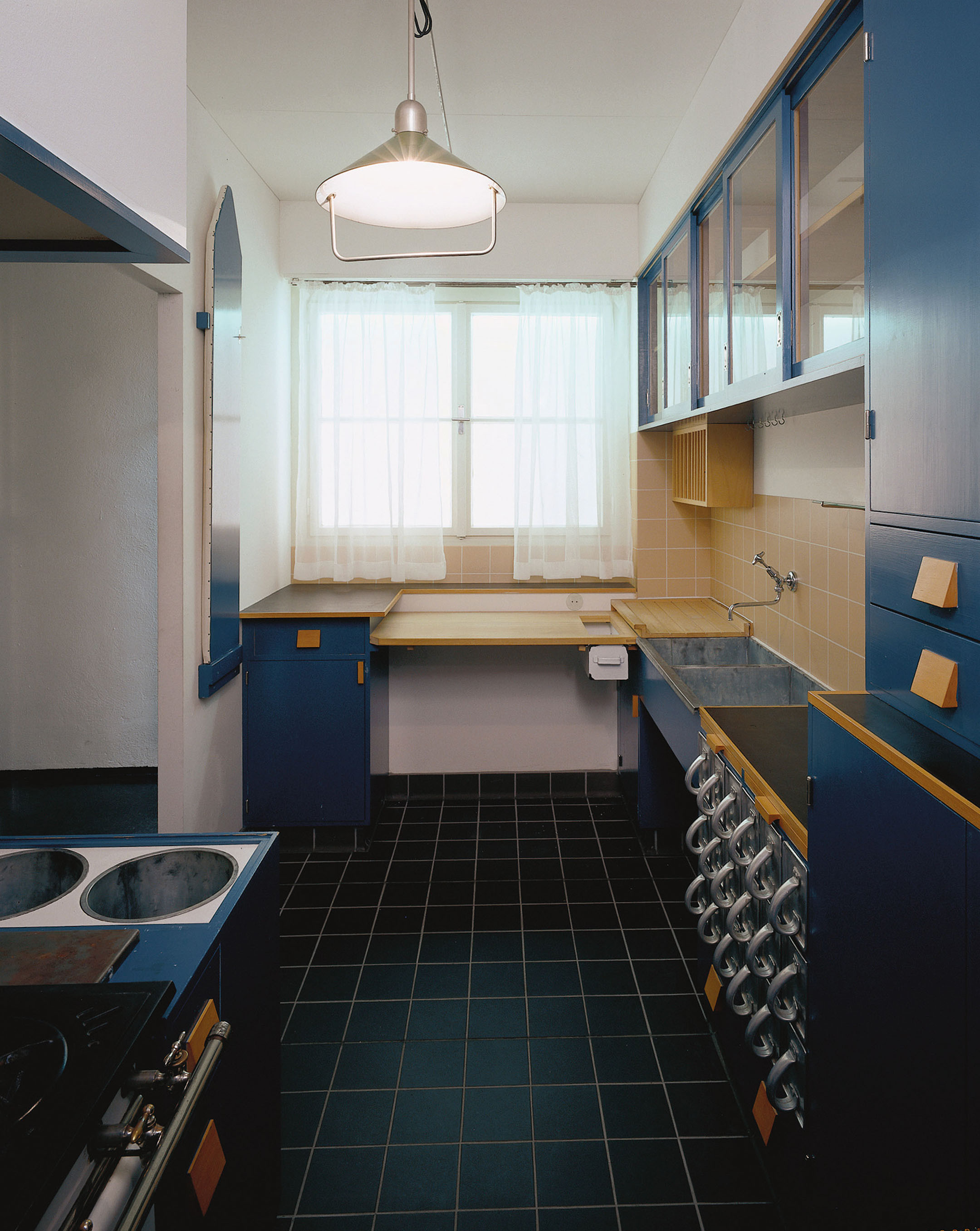 The MAK has continued to innovate ever since, building on von Eitelberger's foundation, but responding to cultural and social change. The permanent collection was redesigned in 1993, with interventions from a number of major contemporary artists including Jenny Holzer and Donald Judd. In 1995 the museum acquired the Wiener Werkstätte archive, a powerful insight into a movement which believed in the idea that progress is possible through beauty and craft. Our Design Lab – which deals with the themes of the Anthropocene, climate emergency, modern slavery, water and energy shortages, and mobility, through the perspective of a contemporary generation – opened in 2014.
In many of our exhibitions of the past year we have intertwined contemporary and historical objects from many parts of the world to offer an understanding of issues rather than simply looking at timelines.  We are an active platform to facilitate communication.
When our understanding of design goes far beyond questions of function or aesthetic value, how we should teach the subject is as much of an issue as the question of how to exhibit it. A design museum must be a place to learn about transformation, diversity, and complexity. It should not limit itself to questions, but ought to think about solutions. In a constantly changing world a design museum need not only be about "what" but can also look at "how".
– Lilli Hollein, Director, MAK Vienna 
MK&G Hamburg 
The Museum fur Kunst und Gewerbe (MK&G) was established in 1873 with a mission to make the German manufacturing industry more competitive, as its name which might be translated as the Museum for Art and Industry suggests. It moved into its present building in 1877.
Architect: Carl Johann Christian Zimmermann
2023 exhibition programme highlight: 'The F* word ­– Guerrilla Girls and Feminist Graphic Design'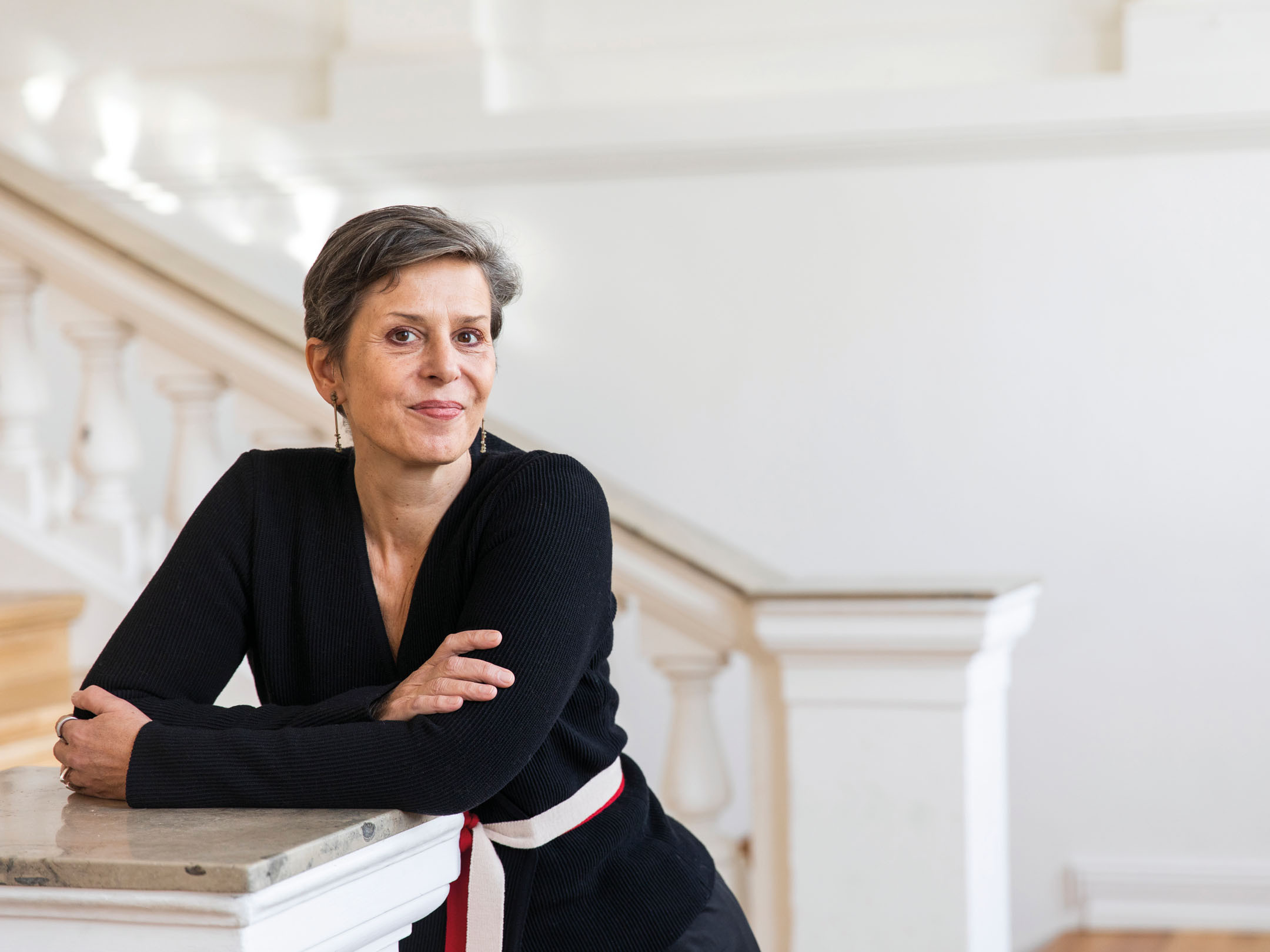 The Victoria and Albert Museum in London, the mothership of every applied art museum in the world, was established with a clear economic goal. Its founder, Henry Cole, believed it could teach designers and manufacturers how they could make products more saleable by building a collection of historic and contemporary work that could serve as examples of so called 'good' design. Now that design has evolved into a complex and contradictory discipline, a complexity reflected in museums of design themselves, it's an approach that sounds naively simple-minded. Design is both part of a system of over-consumption and built-in obsolescence, and yet it also offers the possibility of amazing insights into such fields as service design, speculative design, and many more.
I look back to that time now because it offers a future direction for my museum. We can use our collection to explore design not in the moral sense of suggesting that there is such a thing as good design and bad design, but as a means to identify the key questions that face us. Museums of the applied arts were founded with discovery and exploration at their core. They were searching for a new language for design. At some point they lost that goal and that energy. I want us to go back to those core origins – to find a balance between preserving the old and discovering the new. If our work in the museum is to stay relevant, we have to do more than display our collections. We must find ways to encourage active involvement with them. We have to offer our audience, or as the museum theorist Bernadette Lynch puts it, our 'critical friends', the tools to become active partners in the debate on how we want to live.
The connection between design museums and design schools used to be close. It was based on an understanding of the value of learning from the collection. It made possible a platform for debate, based on the creative energy that comes from optimism about the positive possibilities of design, and around the process of making.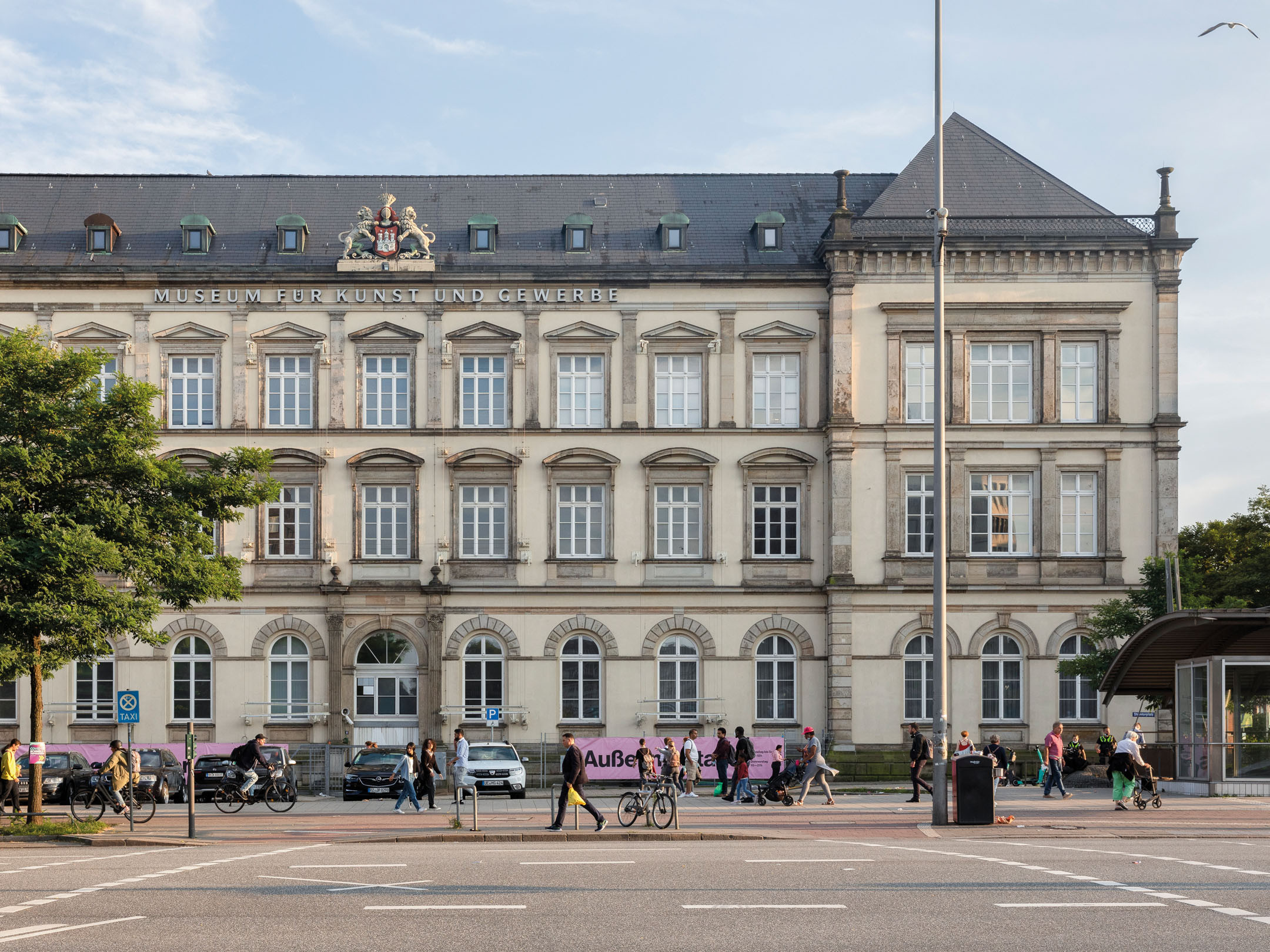 I have a vision of where I want to go but I'm also aware that the systems that have developed in our institution, which is over 140 years old, are under stress. We cannot approach relevance without ensuring that our institutions have new competencies to address themes such as climate change, diversity and inclusion, restitution and repatriation. This is in addition to our core activities. The reality is that we need significant investment and new partnerships to build these new capacities, otherwise, in 50 years, we may not exist. One of the ways we are doing this is by understanding the museum building as a platform for the city and the region. We have started to collaborate with other organisations to give them the benefit of our infrastructure. 
We are taking risks in exploring programming beyond exhibitions, by making new voices welcome and sharing spaces. But we need to take risks, because there is a huge period of discovery necessary to bridge the gap between the kind of institutions we are at the present and what we need to be. We make plans, and then prepare for them to change. We need a culture of trial and error.
– Tulga Beyerle, Director, MK&G Hamburg