Andrea Branzi and Nicoletta Morozzi live and work in an apartment full of books and art in the midst of Milan's Chinatown, well away from the sheen of the city's fashion district and its monumental centre. Between the grey façades of supermarket buildings offering Asian delicacies, and the wholesalers with dusty windows filled with fading boxes of obscure electronic imports from the factories of Shenzhen, red paper lanterns have been strung above the cobbled streets to celebrate the start of the Year of the Rabbit. 
Branzi is at his desk, working with Morozzi, when I come to see them. She is an advisor to Milan's Nuova Accademia di Belle Arti, the private art school that developed from Domus Academy, widely regarded as the international launchpad for post-modern design, where they both taught. They are preparing for his exhibition in New York, 'Contemporary DNA', which features pieces made using rough timber, fragments of trees, and acrylic painted bamboo.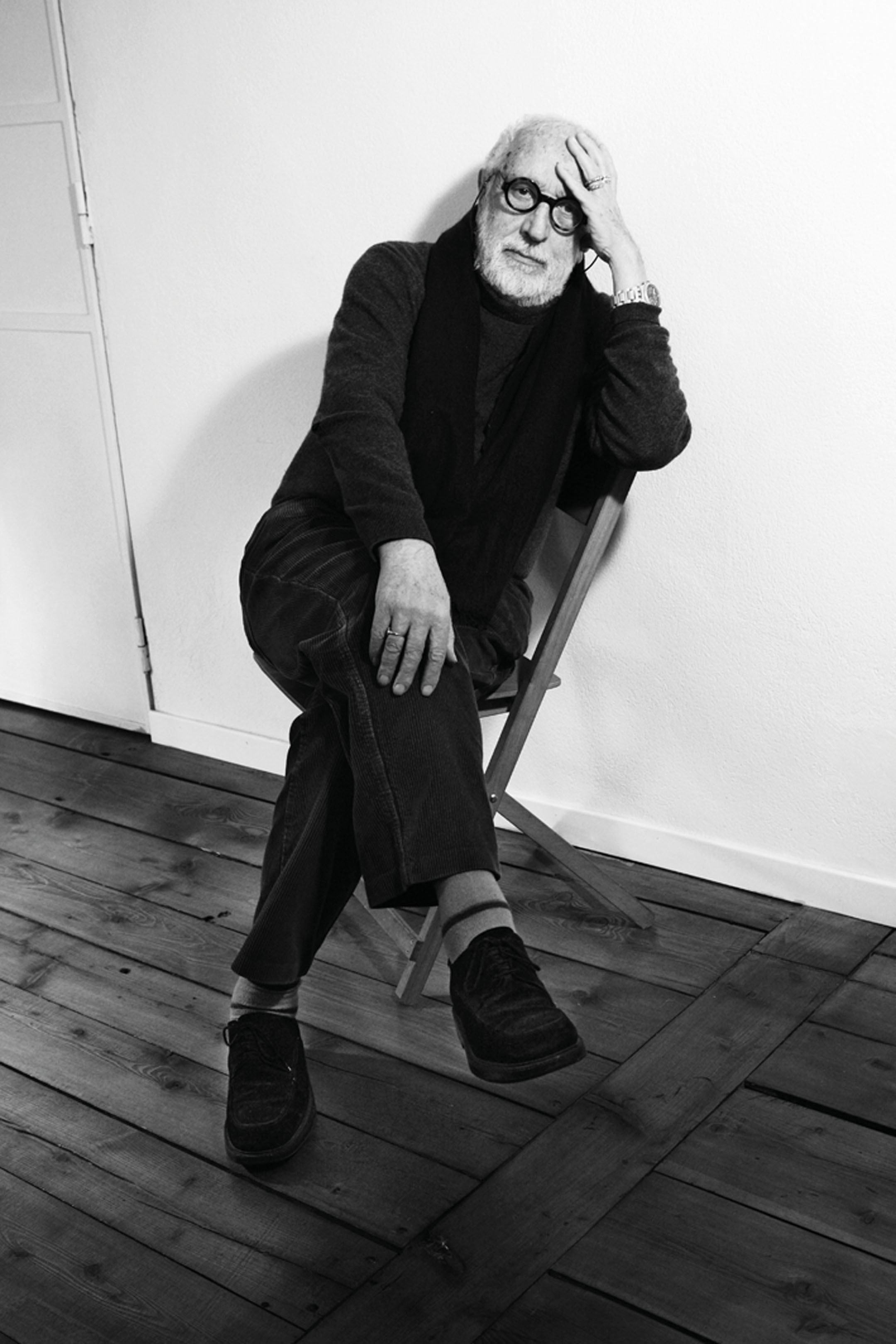 He had been drawing faces for most of the day. Branzi's drawings look as if they might belong to a figure as painted by Edvard Munch, but they are legible from either way up. Within the same facial parameters: eyes, mouth, ears, nose all conventionally arranged, no two sets of them are identical. Uniqueness is a theme that has absorbed Branzi ever since he first started working with pieces of furniture that incorporated unprocessed tree branches, the Animali Domestici collection in 1985 on which Morozzi also worked. 
What appeals to Branzi about the natural world is that every tree recognisably belongs to a specific species, yet no two of them are exactly the same. Branzi combined raw branches with conventional machine-made seats and legs in a surreal mix of rough and smooth, or natural and artificial finishes. For Branzi the essential problem with modern design is that it is based on mass production, which makes for affordable but identical objects without individual personality or character. Mass production ended the traditional relationship between user and maker, and led to the invention of the profession of design in its modern form. Branzi has never wanted to go back to the traditional idea of craftsmanship, but he has tried to find ways in which uniqueness could still be possible in the context of the modern world.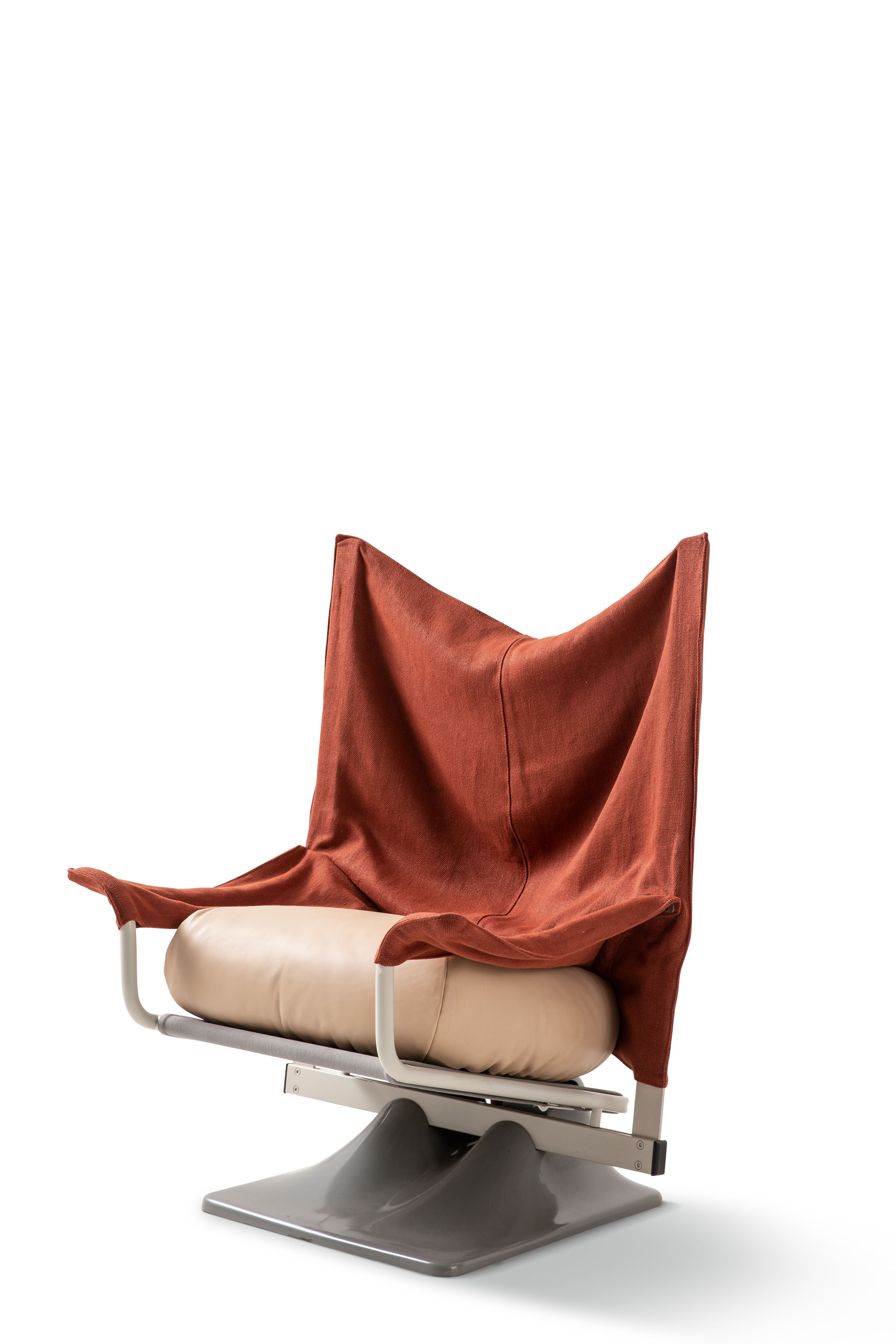 When they moved to Milan from Florence half-a-century ago, Branzi and Morozzi had already played a leading role in one of the periodic creative explosions that have marked the history of design in contemporary Italy. As founder members of Archizoom Associati they had managed to change the way that a certain part of the world thought about architecture and design. Branzi and Morozzi have been at the heart of creative thinking about design in Italy ever since. Their work on co-design, sustainability and inclusiveness in the 1960s and 1970s anticipated many of the preoccupations of contemporary designers.
Against the background of Italy's post-war economic boom, Archizoom was the product of the shared belief of its members that consumerism had fatal flaws. It developed in part as the result of family connections. Morozzi's brother Massimo was a partner. Their sister Lucia married Dario Bartolini, who along with Paolo Deganello and Gilberto Coretti completed the line-up.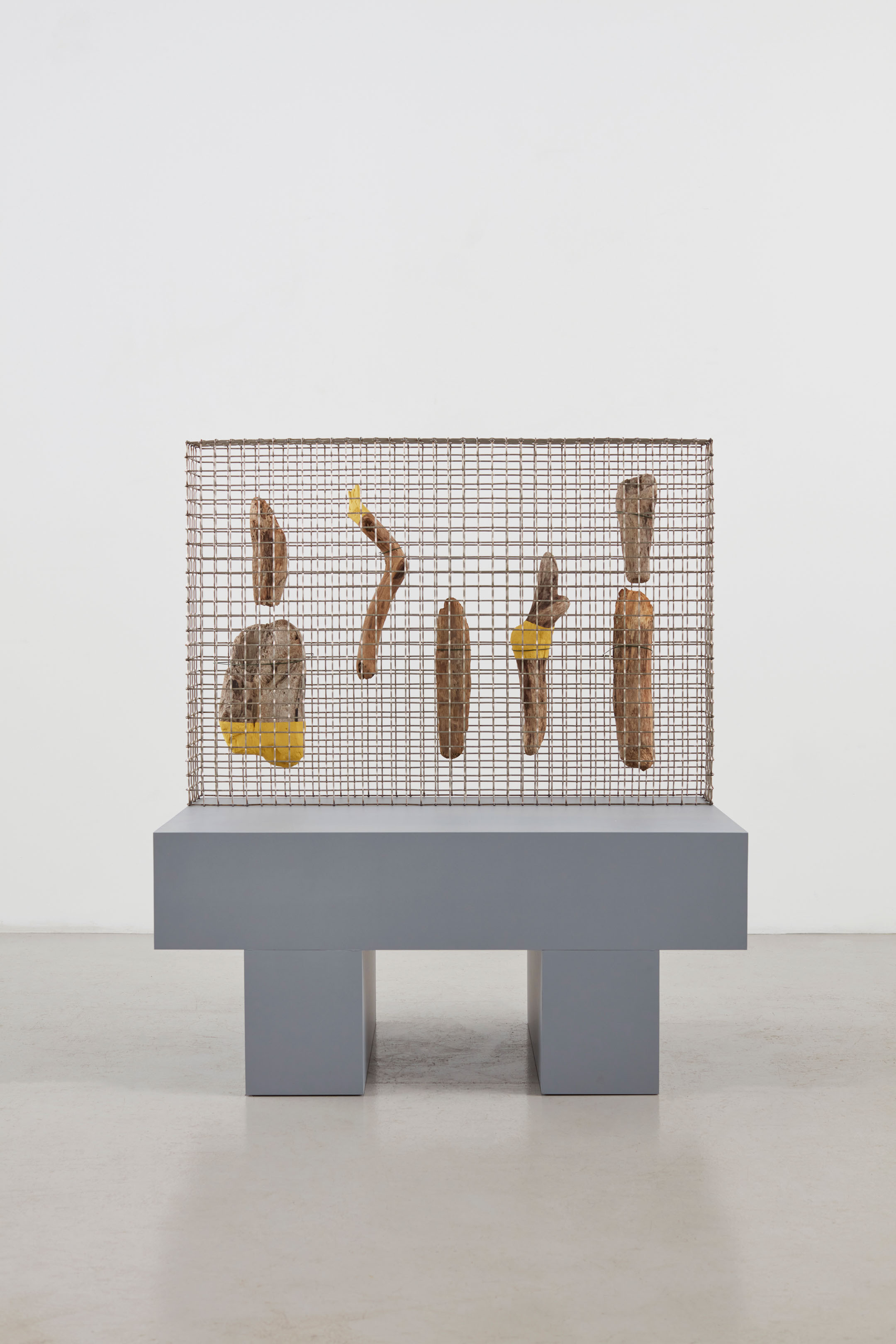 Not everything that Archizoom worked on was directly about architecture. Morozzi and Lucia have a fascination for textiles and clothing – subjects which they approach from a broader perspective than is conventionally associated with fashion – and made it a significant part of the group's interests. They were looking for ways in which design could suggest alternative ways of building and manufacturing to support a less commercialised, more independent way of life.
With Superstudio, Archizoom was the best known of the cluster of design cooperatives with exotic names such as Ziggurat, Gruppo 9999 and UFO that mushroomed in and around Florence's architecture faculty in the mid 1960s. In those days it was not necessary to build much to have an impact.
The most provocative of Archizoom and Superstudio's drawings were never intended to be realised. Archizoom proposed the No-Stop City, a concept that set out to abolish architecture altogether by turning the landscape into a highly serviced carpet that could enable anything that its nomadic inhabitants needed or wanted. They could plug in to power and communications anywhere. The No-Stop drawings might be understood as a depiction of what a city enabled by an internet that did not yet exist could be like.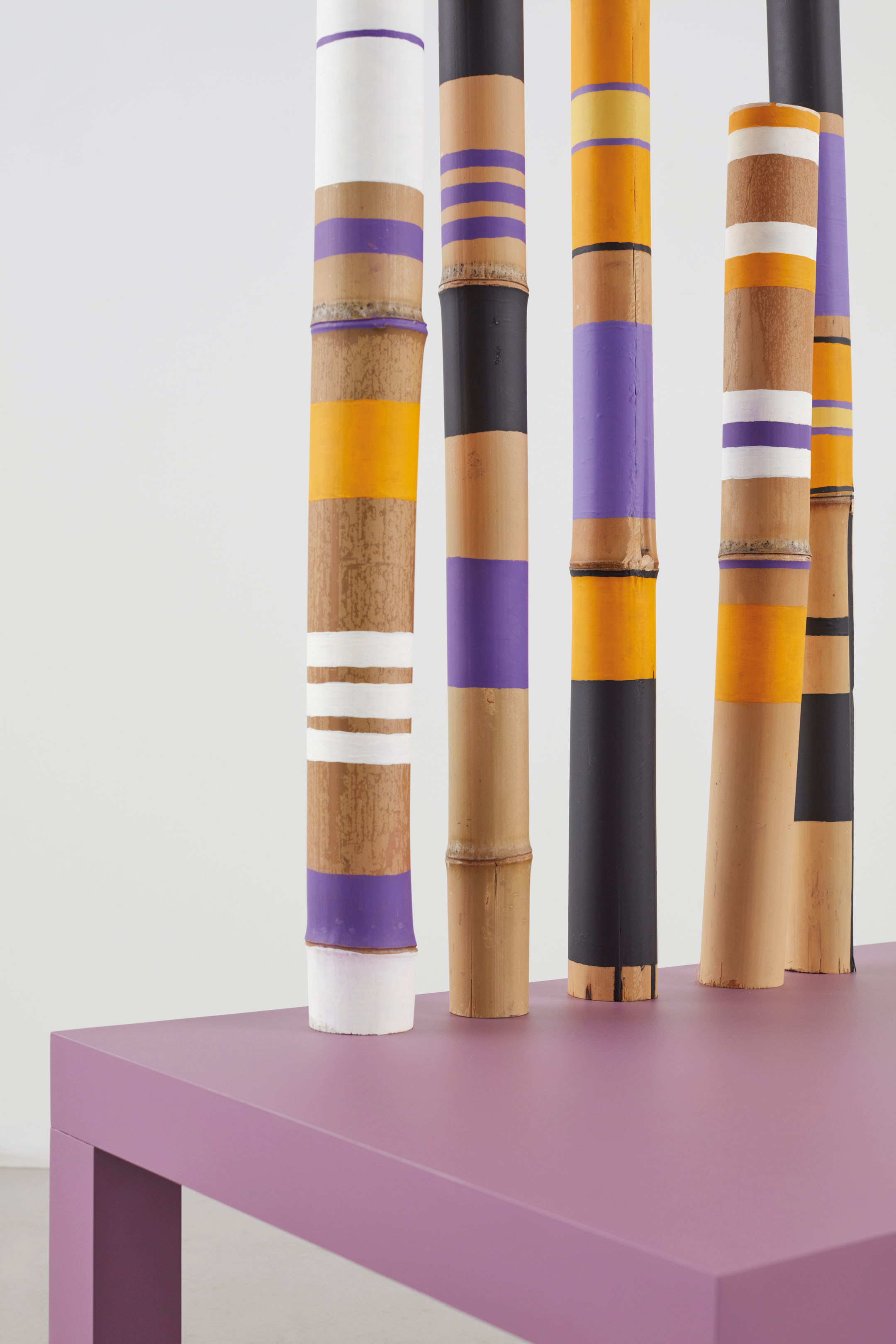 The late Germano Celant, the curator and critic who even before he identified the arte povera movement in Italy, had coined the term 'radical design' to describe the work of Branzi and the others. Celant supported their call to disconnect design from the market. It's an idea that might seem like a perverse case of designers biting the hands that had fed them ever since the industrial revolution, but for Branzi design is as much about what things mean as what they do.
The contradictions of Archizoom's position were made clear by Paolo Deganello, who designed the AEO seating range for Cassina as a member of the group. It was, he says, conceived as a deliberate challenge to another piece of Cassina furniture, Tobia and Afra Scarpa's La Soriana, which he calls "a swollen easy chair that dripped fat, or rather soft foam from every part… the emblematic representation of that kind of opulence that Archizoom opposed with systematic dedication". In contrast the AEO, which is still in production 50 years later, was intended to be affordable and adaptable. It was designed to be shipped in pieces, and self-assembled IKEA-style by the user with components based on humble materials: steel tube, leaf springs and a variety of plastic used to make wastepaper baskets. It came as part of a range of components that could be used to add arms, trays and shelves. It was designed as a set of modular pieces, so it could be put together in a straight line as a two or three seat sofa, or in a semi-circle. The covers for cushions and backs were removable, and easy to customise. It was designed not as a single, perfect object, but as a wide range of possibilities.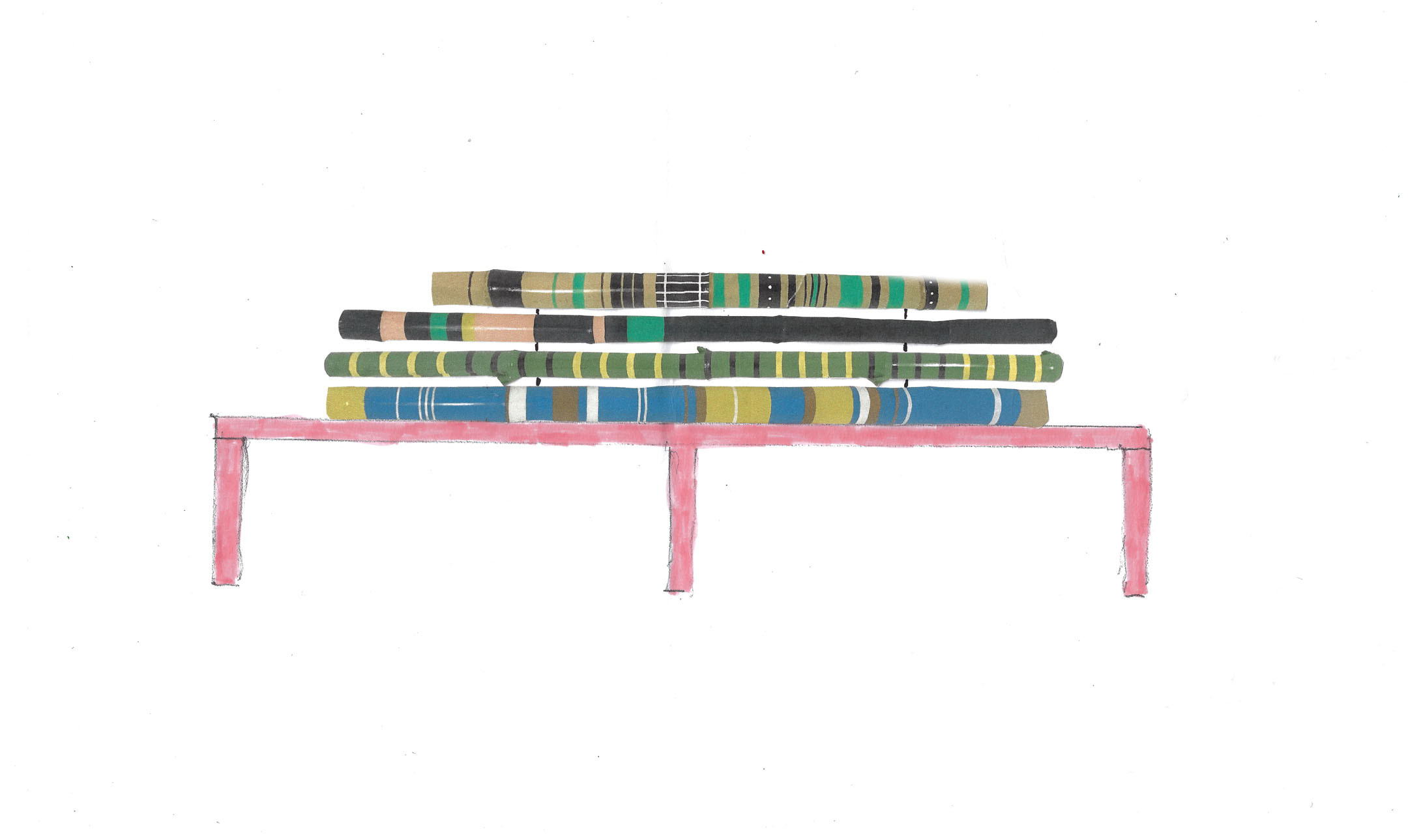 Archizoom set out to design for what Deganello calls with touching faith "those young people who, along with us, occupied the university departments, participated in the demonstrations in the squares, and went to the factories looking for the student-worker alliance that we hoped would have changed the world." AEO, he says, was designed "for those who consider luxury arrogant, a form of opulent obesity, and who love arte povera, hate waste, dream of a widespread and collective creativity, want to personalise and co-design the form and meaning of products." Deganello laments that Cassina has lost the original spirit of AEO. The company presents it as an innovative, avant-garde product, but it is "assembled in a single version, at a price that contradicts its vocation as a poor object. In this society, an innovative product is inevitably and inexorably, elitist."
That perceived failure of AEO and other projects like it contributed to Branzi's stepping back from the market. Rather than designing products for conventional manufacturers that could only fail in their radical intentions, he has chosen to work on critical objects, pieces of design that question and challenge, but do not seek to offer practical answers. That is not to say that he turned his back on production altogether. Over the years he has worked among other companies – for Alessi on a series of ceramics and watches that he used to explore his thinking about new issues in design – to find ways to give meaning to objects that go beyond status and the manufacture of desire.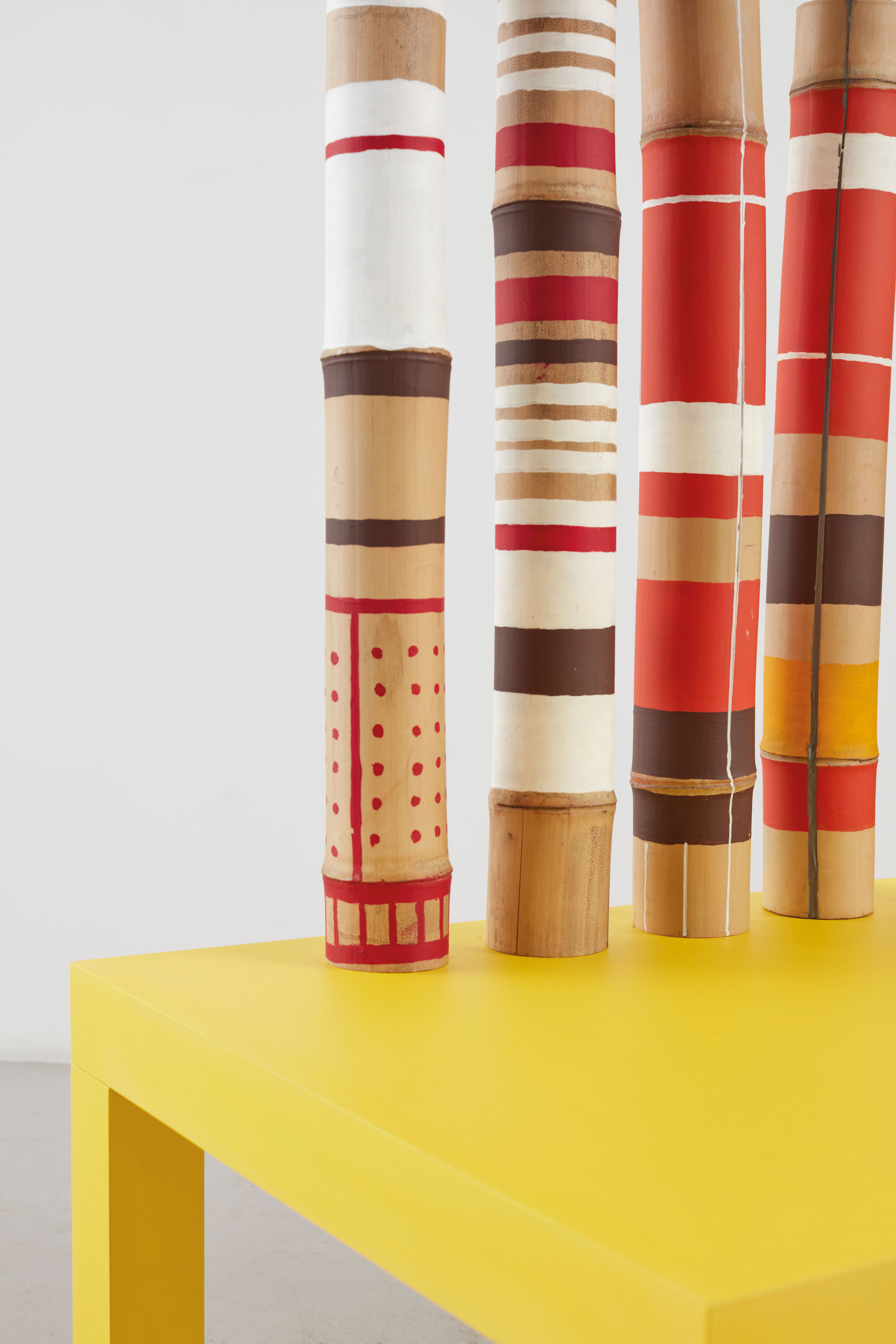 Celant wrote of Branzi that he is "sometimes ironical, sometimes fiercely critical, he seems as if he has taken on the role of a multiple figure, who slipped from one role to the next, gathering and summarising all the figurations, he became a primitive and a child, a narrator and a theorist, in order to escape all definitions and continue transforming non-values into values." His assessment is an accurate reflection of Branzi's multiple interests and the remarkably wide range of projects he has worked on. For one provocative collection, he painted his own version of a Piet Mondrian canvas, and certified it as an authentic fake. He and Morozzi have made films, he has curated large scale exhibitions, notably one that he called 'Neo-prehistory' with Kenya Hara, the Japanese art director for Muji, at the Milan Triennale. He works with the Friedman Benda gallery to market editioned pieces, but also produces more accessible rugs and vases. He has explored the future of the workplace for Vitra, carried out urban studies for Phillips in Eindhoven, and made installations for the Cartier Foundation in Paris. It is a dizzying, meandering trajectory that is the opposite of consistent.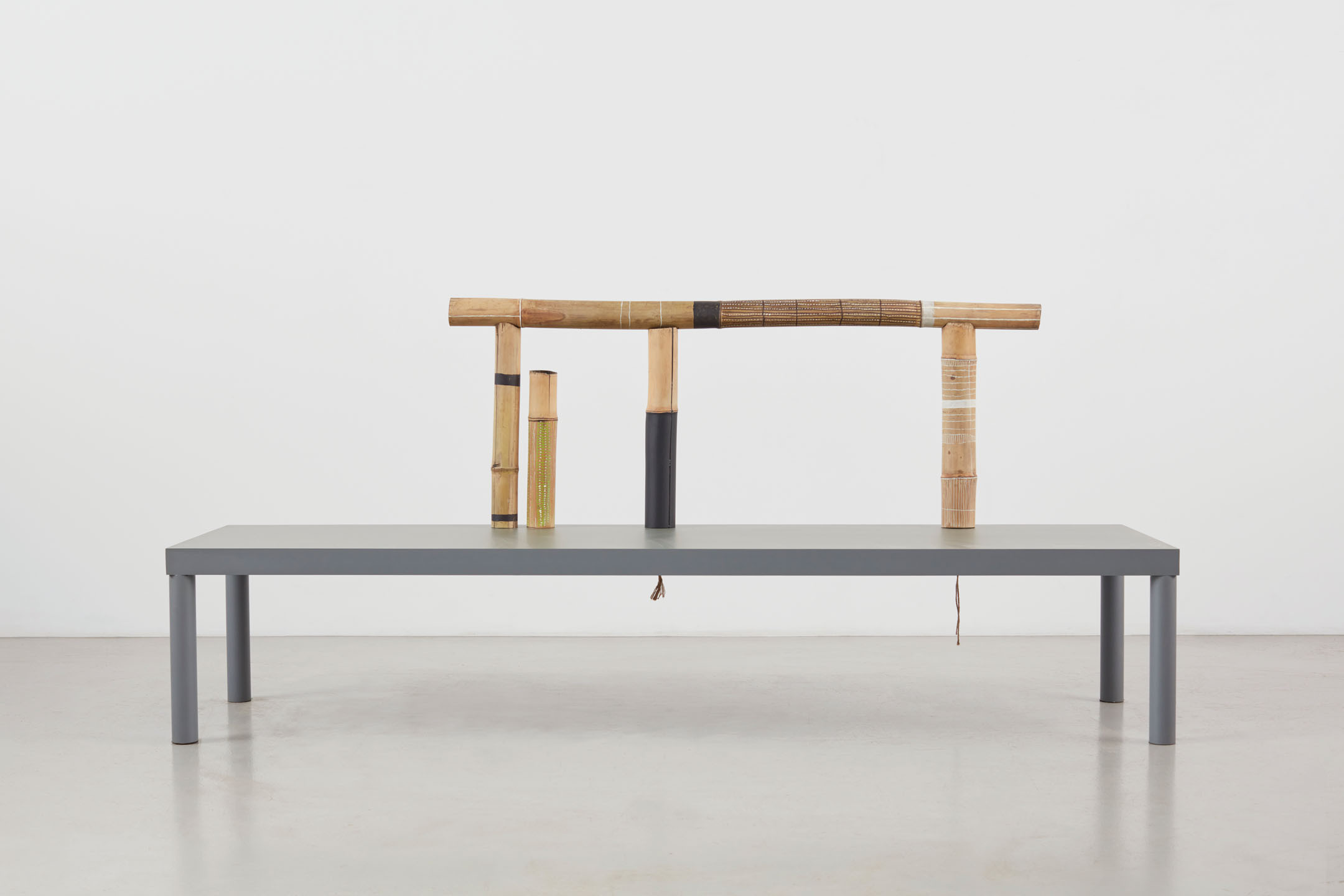 Though he has often relied on craft skills to make his designs, Branzi's purpose is not to replicate the past, though he is fascinated by it, but to try to find an alternative form of modernity. Paradoxically it was precisely because Florence still had such a strong presence of the past that made it such fertile ground for the student radicals who looked to turn the idea of design and architecture on its head in the 1960s. Politically the futurists from the start of the 20th century came from the right, rather than the left like the radical designers, but there is an echo of the wildness of poet Filippo Tommaso Marinetti who called for Venice's canals to be filled with concrete in the feverish speculative design in the Florence of the 1960s. While very little beyond a handful of discotheque interiors were actually realised, it was the city in which the wave of unrest that swept over Italy's universities began with a student occupation of the Rector's office. Branzi simply suggests of Florence that "It was a city that since it did not know modernity, allowed us to invent another form of modernity."
Florence's school of architecture in the 1960s was a special place. The faculty included Umberto Eco, the critic Gillo Dorfles, and the distinguished historian Leonardo Benevolo. Branzi remembers his professor Adalberto Libera as an architect who he called "tough, rigorous and a designer of great lucidity". Libera had been a leading member of the Italian Fascist Party and worked on EUR, Mussolini's suburb for Rome, built to accommodate the expo planned for 1942 that was cancelled by the war. Most famously Libera was commissioned by the writer Curzio Malaparte to design a house on Capri. Libreria Libera, the bookcase Branzi designed in 1979 with four tiers of shelves that cantilever out from a steep sloping beam, propped up by a steel tube, is an unmistakable evocation of the Casa Malaparte.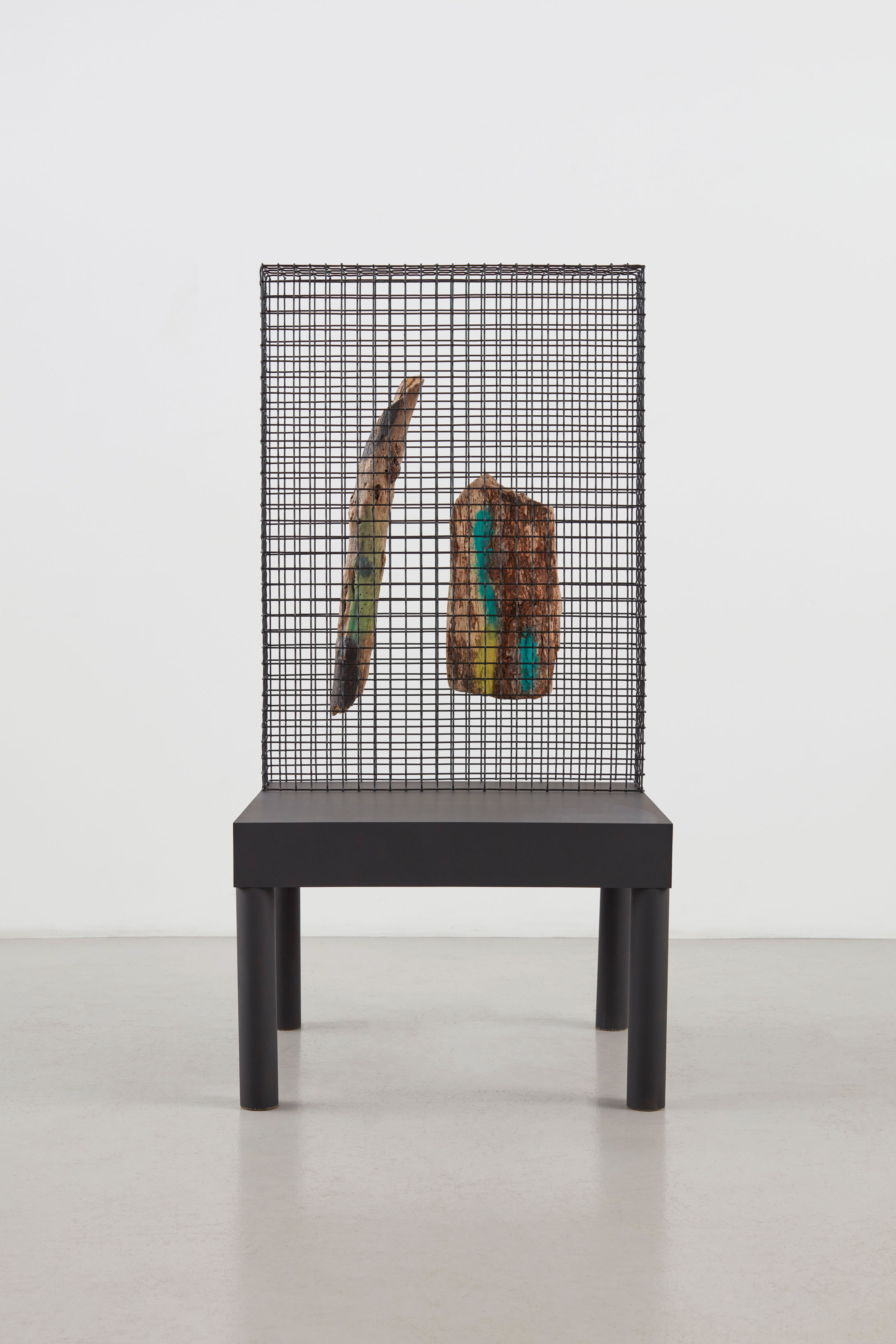 Just before he left for Milan to join the newly established Centro Design Montefibre, Branzi took part in 'Italy: The New Domestic Landscape', the famous exhibition at the Museum of Modern Art in New York in 1972. Alongside the elegant work of Vico Magistretti, Jo Colombo, Marco Zanuso, Richard Sapper and Gae Aulenti, Archizoom presented a defiantly angry empty room. There was nothing to see and just the recorded voice of a child reading a script to listen to. Branzi had written a militant manifesto; "Avant-garde architecture no longer seeks to design a 'better' city in opposition to the present one," he proclaimed. "It performs another function: it challenges the ideology of the middle-class city, denouncing its fraudulent role, and establishes city planning anew as a system to be put to a different use, other than an instrument for social manifestation and induced values. Besides, as Engels said, the problem of a different city does not arise for the worker; his problem is, rather, to take possession of the city that already exists. It is to this end that our efforts are directed: to see and understand the city, no longer as a cultural unit, but rather as a structure to be used."
As the counter-cultural leftism of the 1960s gave way to the terrorism of the 1970s, with its bombings, shootings and kidnappings, Branzi lost his confidence in Marxism as the solution to all society's problems but did not lose his radicalism. He has been involved with almost every event of any significance in Italian design ever since. Working for Montefibre, Branzi produced Decorattivo, a magazine published regularly for three years as a sophisticated vehicle for promoting the use of Montefibre's parent company Montedison's industrial textiles.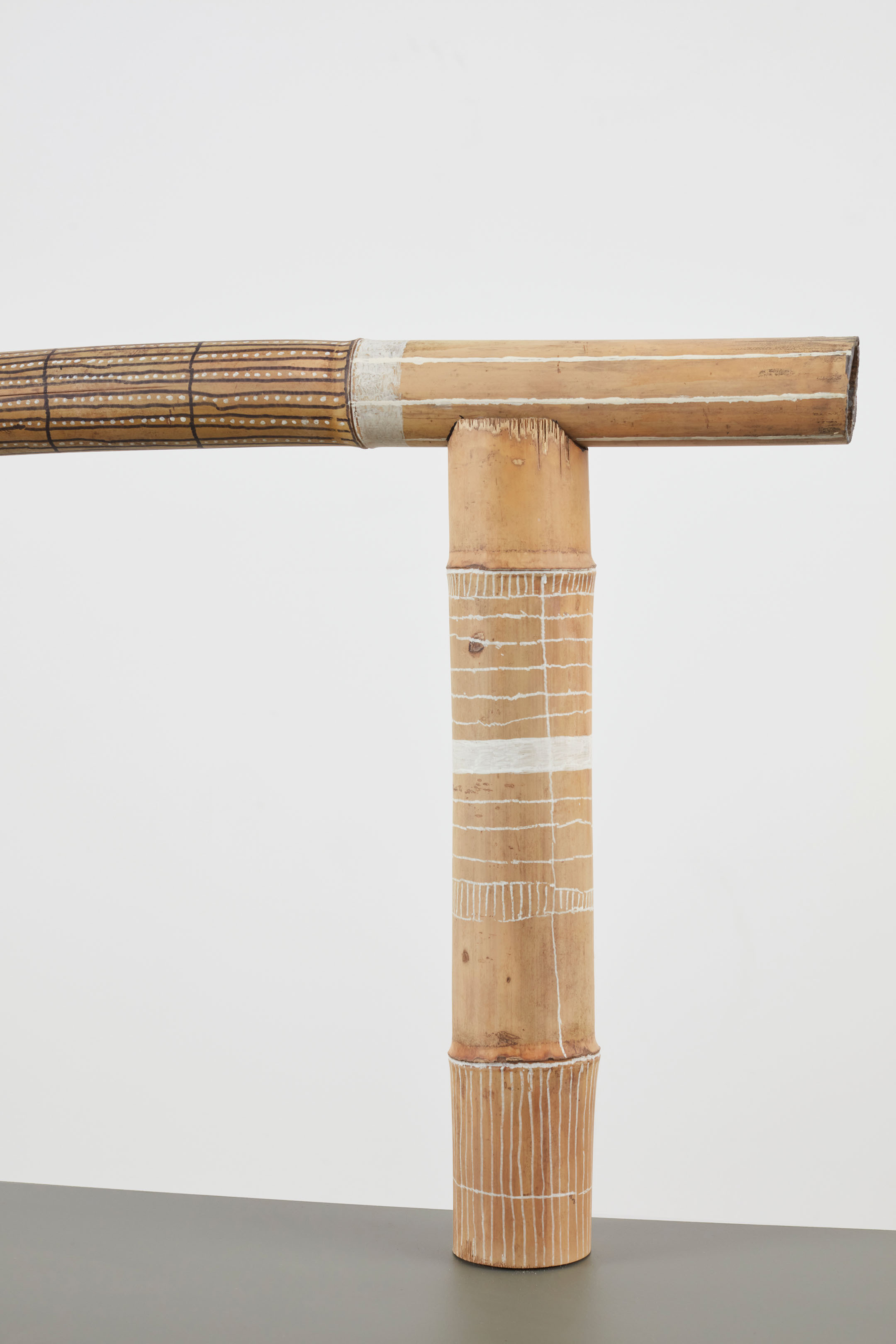 When the disparate design tribes of Italy briefly coalesced to form the Global Tools movement in Milan in 1973, Branzi and Morozzi were essential members. Italian designers and architects had been thinking about ways to redefine design for a decade. They picked up ideas from the Anglo-Saxon world. Though the Italians were considerably more political, Archizoom owed a debt to London's Archigram group if nothing else than for their name. Global Tools was clearly influenced by the Whole Earth Catalogue published from California by Stewart Brand. They were interested in the writings of Ivan Illich and Victor Papanek who attacked the professions of teaching, medicine and design. Papanek for example began his best-known book Design for the Real World, with the notorious pronouncement, "there are a few professions more dangerous than industrial design, but not many".
Italy's radical designers were uncomfortable with the idea that design was simply a technical discipline, put to work for the purposes of more or less sophisticated entrepreneurs. They wanted to find ways to emphasise the cultural significance of design, to use design as a critical tool and undermine the over-simplistic assumptions of the manufacturers who relied on designers to make desirable products for them.
In 1976, when the fashion entrepreneur Elio Fiorucci took what he had learned from Kensington Market in London, added an Italian flavour, and took his shop to New York, it was Branzi, working with Ettore Sottsass, that he asked to design the store on East 59th Street. Sottsass and Branzi also worked on the Fiorucci Alfa Romeo Giulietta in 1978, a one-off version of the boxy mass-produced saloon car launched by what was then a loss-making state-owned company a year before. Dubbed the 'punk' edition, it was designed to maintain interest in the flagging brand. With its specially made blue tyres, bodywork finished in cream-coloured impasto paint, speckled with a mist of red, green and blue dots, its exterior was a startling apparition amid the glossy context of the Geneva motor show. The interior was even more transgressive, with wooden dowels fitted as door handles, and a gear stick and steering wheel that also featured hand carved wood. The control panel was made with vivid citrus fruit-coloured gauges and dials. The cabin and the front and back seats were lined with green and gold shagpile domestic carpet.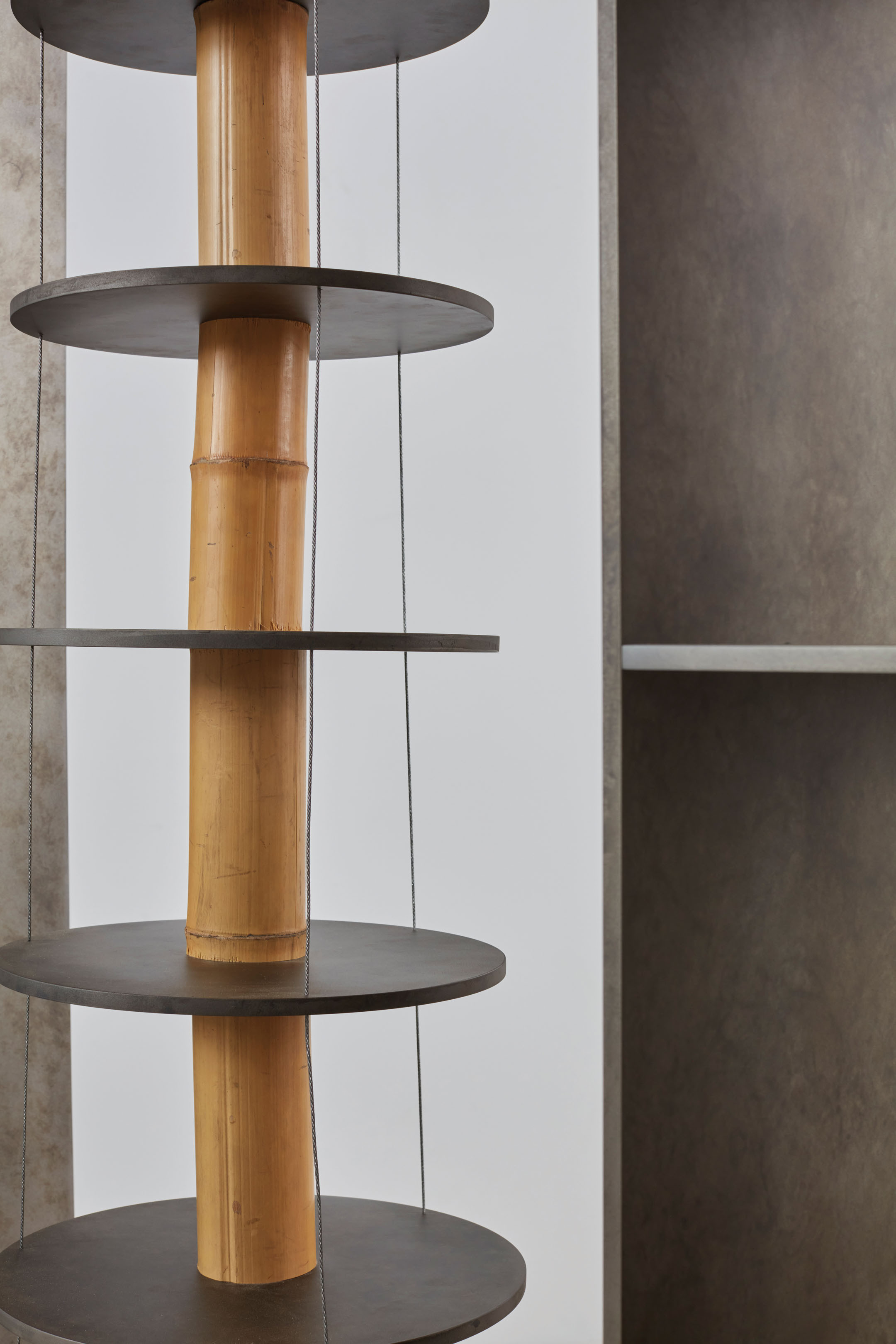 When Alessandro Guerriero and his sister Adriana opened a gallery in Milan that they called Studio Alchymia or Alchimia (spellings fluctuated over time) with the designer Alessandro Mendini, Branzi quickly joined the group they formed. He took part in the Alchymia exhibition in Ferrara in 1978, at which Mendini came up with the Poltrona di Proust: painting a generic contemporary version of a baroque armchair with pointillist brushstrokes based on the French painter Paul Signac. 
Some years later Mendini wrote a manifesto for Alchymia in which he suggested that "Alchymia believes that memory and tradition are important. But the new drawing is free from rhetorical ghosts, frozen and decanted by Alchymia in a formal and kaleidoscopic style. Alchymia believes in despecialisation: "confused" methods of creation and production can live side by side; crafts, industry, informatics, new and obsolete techniques and materials." 
Sottsass did not last long with the group. He left Alchymia in part because of his frustration with its disorganisation. He started his own group, Memphis, launched on a sweltering September night in Milan in 1981 when what felt like 2,000 people tried to cram into a kitchen showroom near the Duomo. Branzi took part, perhaps the only designer who felt comfortable with being part of both Memphis and Alchymia.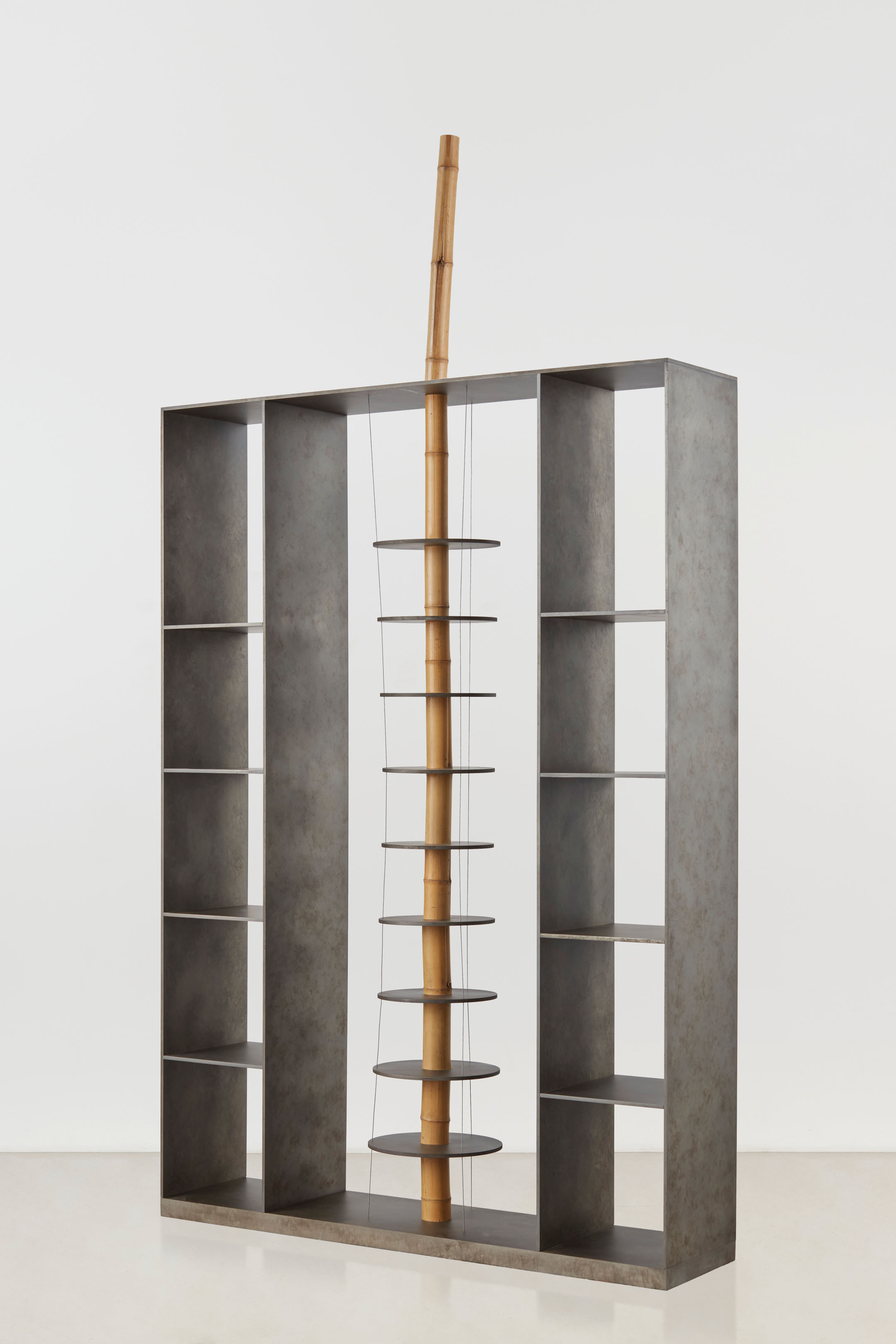 Alchymia was about provocation. Memphis was going to be more serious, something like the Wiener Werkstätte founded in 1903 by Kolomon Moser and Josef Hoffmann, or the production arm of the Bauhaus. However, as Elio Fiorucci suggested, Memphis and Alchymia represented two versions of the same wave.
While Ettore Sottsass was always able to pursue parallel careers; engaging simultaneously in the commercial world and with deeply subversive experimentation, Branzi has practised more as an artist.
His career is long enough to read as a history of contemporary design, and its complexities and contradictions. His work is about ideas, but despite his critical stance it also has a seductive quality. He knows how to use colour and form. "Design was all about serial production in the 1970s, the products of mass production were all the same as all the others. But the public are interested in symbolic products, and we responded to a new demand of society", he says. Branzi sees his latest work as the product of what he calls "a diversified series. The thing that interested me in objects made from tree branches is that they are unrepeatable. By making them in series, it could be the invention of a new kind of mass production. Today the difference between art and design is disappearing, it's becoming fuzzy."